Art is supposed to expand the mind, and a new exhibit at the Exploratorium is taking that literally.
On display through September 3, "Inflatable: Expanding Works of Art" gathers air-filled works by artists Amanda Parer, Jason Hackenwerth, Jimmy Kuehnle, Pneuhaus and Shih Chieh Huahng. 
Each work stands alone as an individual piece, but all are inflatable and several are illuminated.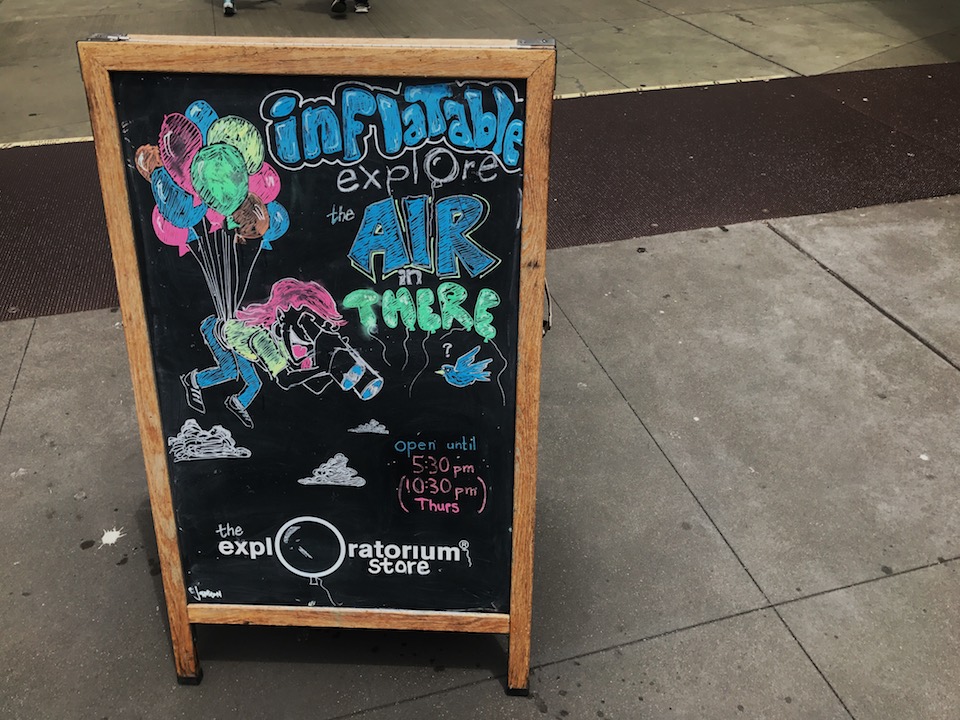 Amanda Parer, an Australian artist who installed gigantic rabbits at Civic Center Plaza in 2016, has a similar display at the Exploratorium consisting of enormous illuminated human forms.
Via email, Parer said she fell in love with San Francisco because of its similarities to her birthplace.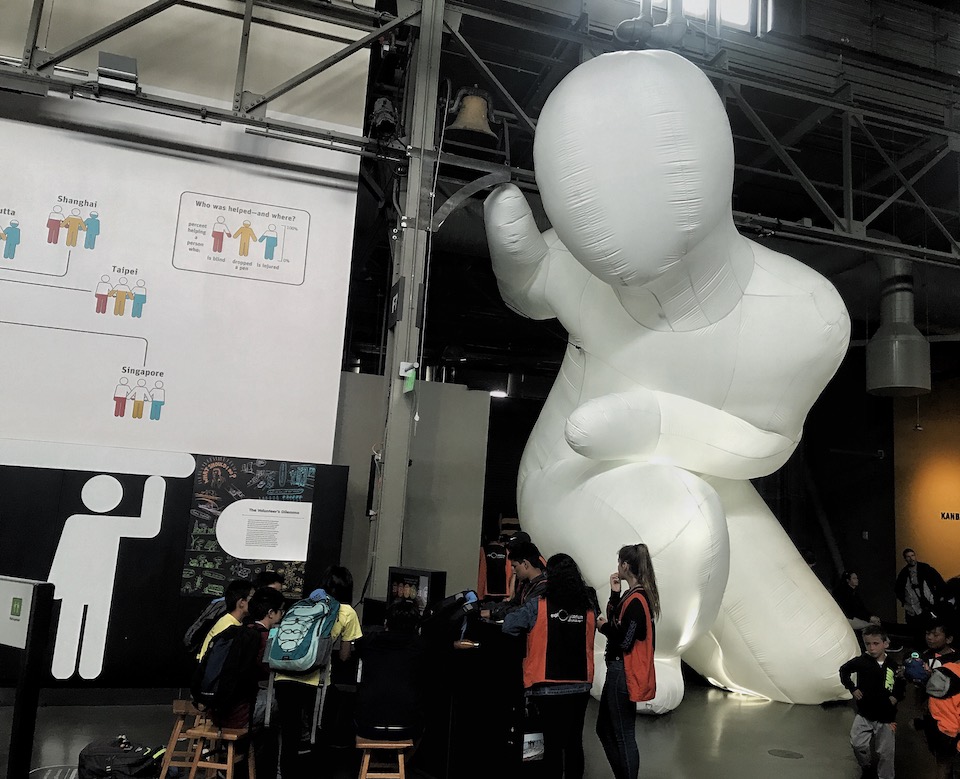 "Australia's largest city and the city that I was born in, Sydney, is San Francisco's sister city, therefore growing up we often heard of their likenesses, like their diversities, culture, and of course their harbors," she said.
Parer told Hoodline she likes the spectacle of creating large pieces.
"For folks to travel through a space like they do every day but to come across it being invaded by giant glowing rabbits or humanoids can be like stepping into a fantasyland," she said, noting that many Instagrammers like to use her pieces for selfie backgrounds.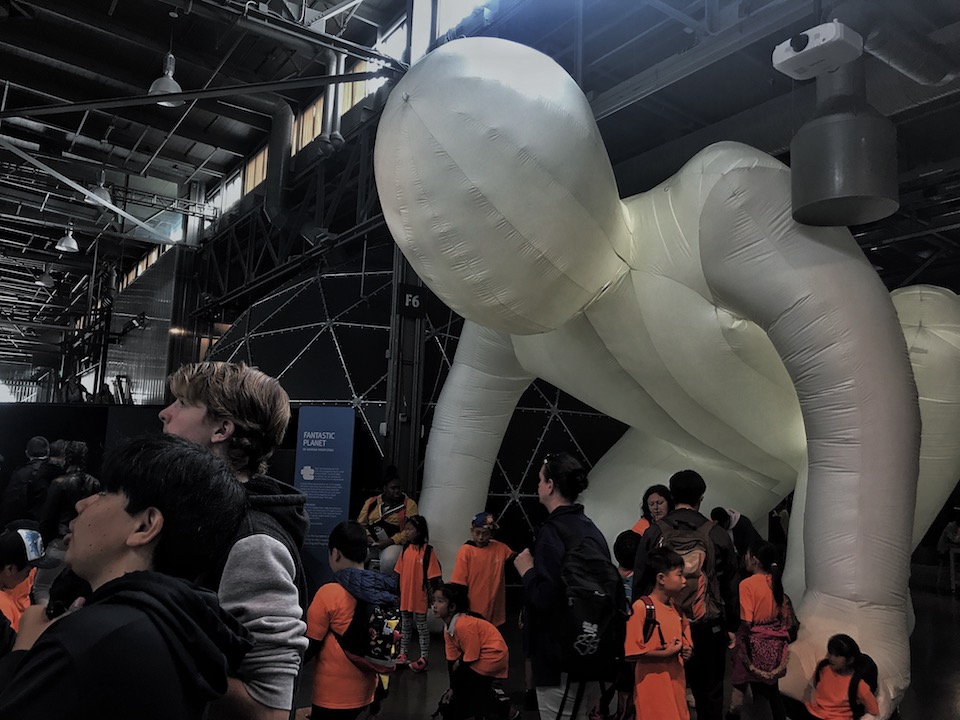 Because the human figures are on a colossal scale, Parer said she hopes the pieces will "hopefully cause [visitors] to stop and think about our place and role on this planet."
Another artist featured is Jimmy Kuehnle, who created a piece with large blue  inflatable cylinders that illuminate upon contact. Unlike the other exhibits, visitors are encouraged to touch his work for an interactive experience.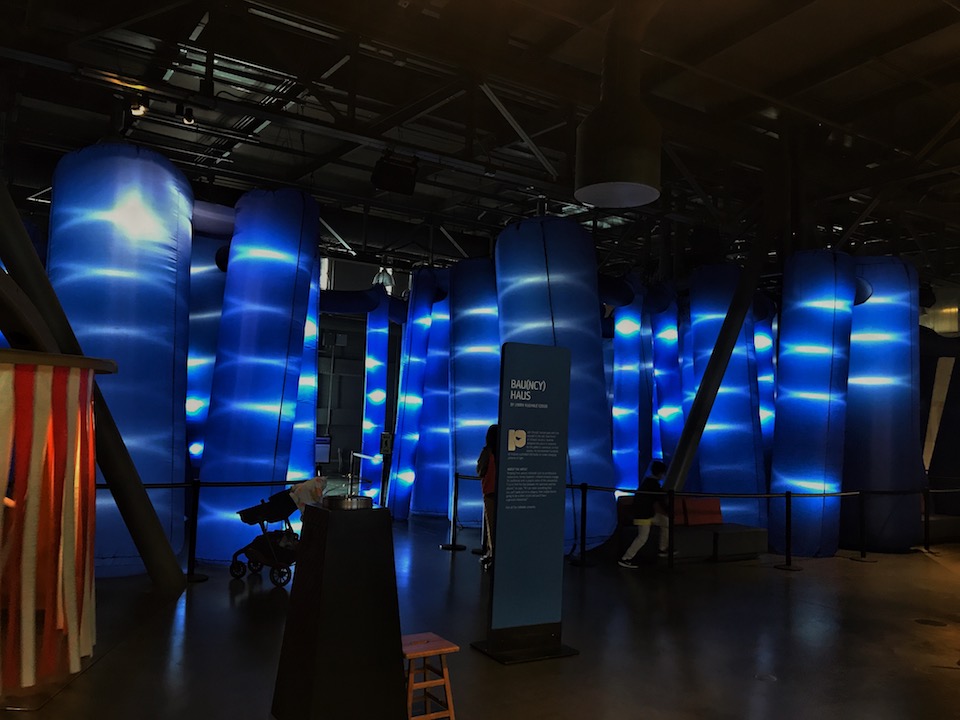 "I want visitors to experience real delight and joy," said Kuehnle in an email interview.
"I want them to forget where they are and what they were doing just a moment ago and experience light, sensation, space and interaction. I want them to bump into strangers as they navigate the labyrinth of blinking LEDs."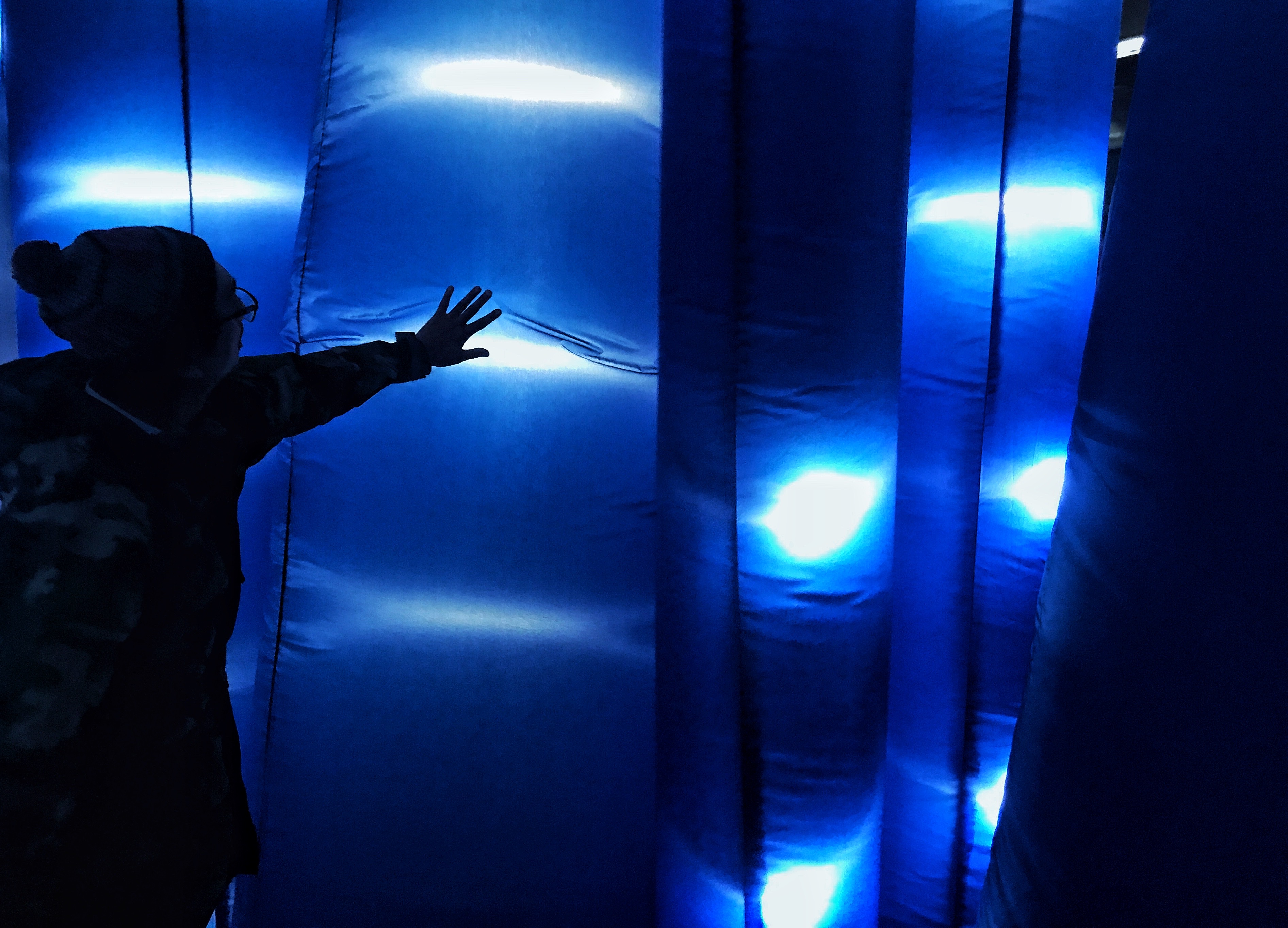 "I want them to enjoy the moment and enjoy the human community of others that surrounds them in something that is not necessary for survival, art, but makes survival hopefully more enjoyable," he added.
To buy tickets for "Inflatable," visit The Exploratium's website.