In this edition, a new Vietnamese restaurant heads to the Marina, a Bavarian bierhaus prepares to debut, an Asian-fusion souffle spot shows signs of movement in the Inner Richmond, and a North Beach deli nears its grand opening. 
Opening
Marina
MaMo (3659 Buchanan St.)
Veteran Hoodline tipster Al M. reports that a new Vietnamese cafe will take over the space once occupied by Fresh Bay Cafe.
Al said renovation work on the restaurant's interior has already commenced, but there's not much info to go on as of yet. The cafe appears to have applied for a Type 41 liquor license, which allows for the sale of beer or wine at an eating establishment. A sign posted to the window reads, "For the love of great food, wine & beer," Al added. 
We weren't able to find any records relating to building permits or ownership, but our informant plans to keep an eye on the space and report back with updates.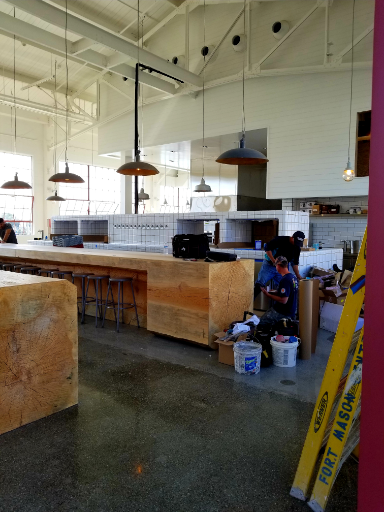 Marina
Radhaus (Fort Mason: Landmark Building C, 2 Marina Blvd.)
Earlier this week, Al toured a new spot heading to Fort Mason called Radhaus. During his visit, he was told that the new German-style beer hall is aiming to open up shop in August. 
The new spot comes from Aaron and Matt Hulme, the team behind Hayes Valley's Biergarten and Suppenkuche, the Chronicle reported.  Additionally, a centerpiece of the new beer hall will be a communal table and counter carved from a single 200-foot-tall ponderosa pine tree. 
According to the Fort Mason website, expect to see a menu featuring California-inspired takes on modern Bavarian cuisine. Radhaus will serve breakfast, lunch and dinner, and will offer a "top-tier Bavarian beer" program.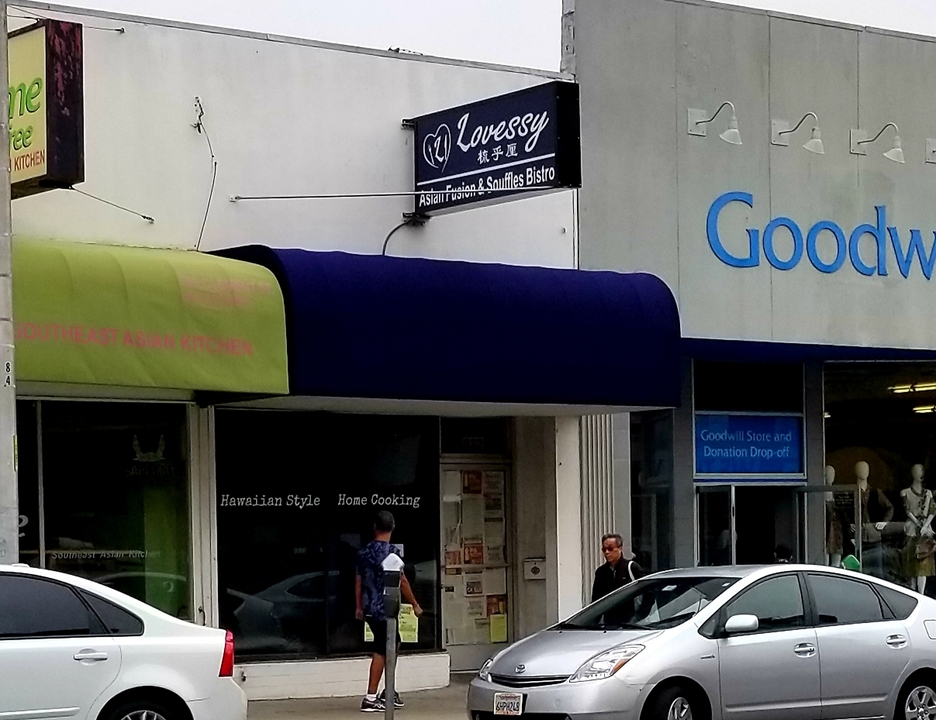 Inner Richmond
Lovessy (832 Clement St.)
Al also spotted movement this week at the former Grindz Hawaiian eatery, which we reported closed in April. 
In May, we noticed that a new spot was planning to take over the space, but it was unclear at the time what would be moving in.  Now, our informant confirmed that an eatery called Lovessy, which is reported to specialize in Asian-fusion cuisine and souffles, will open soon. 
"As of now, the interior is completely covered but an ABC notice is still posted on its window, which public records indicate it has been approved for the sale of beer and wine.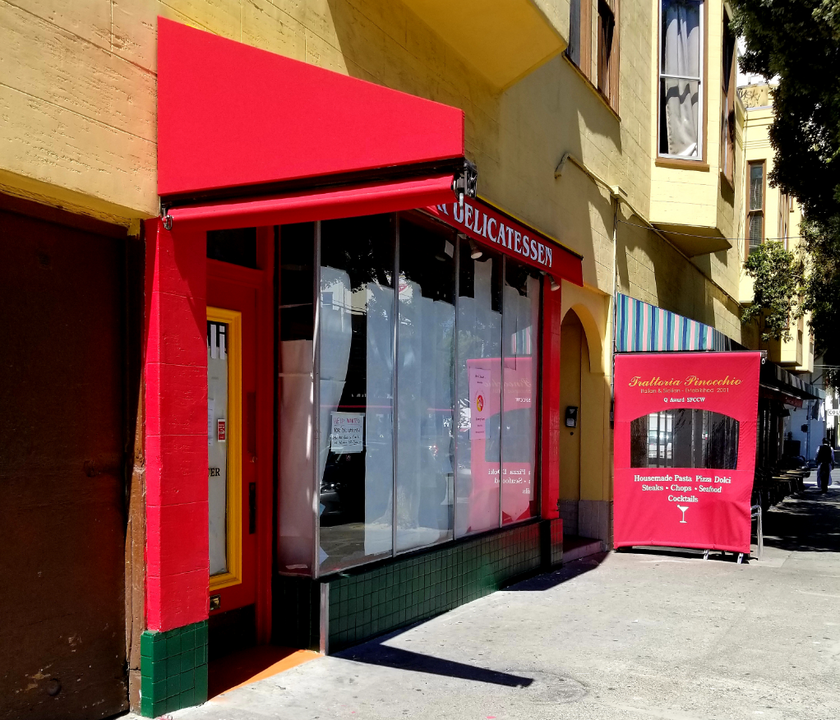 North Beach
Palermo II Delicatessen (658 Vallejo St.)
Lastly, man about town Al stopped by the forthcoming Palermo II Delicatessen next door to Pinnochio's in North Beach and said the spot is ready to open any day now. 
The deli comes from Gaetano "Tommy" Balistreri, who is managing the space with his uncle, Vince Balistreri. 
Balistreri comes from a family of restaurateurs — Palermo II Delicatessen is the rebirth of his family's former Palermo Delicatessen eatery, now Tony's Slice House at 1556 Stockton St, which closed in 2008.
"We've been in the food business all of our life," Balistreri previously told Hoodline. "All we know is North Beach, good food and great customer service. Now, it's time to get back and do it all again for the people of North Beach and our city." 
Thanks as always to the omnipresent Al M.!
Have you come across a new (or closing) restaurant? Text your tip and a photo to 415-200-3233, or email [email protected] If we use your info in a story, we'll give you credit.