The San Francisco Municipal Transportation Agency's board voted on Tuesday to permanently allow free median-adjacent parking on Dolores Street on the weekends, according to the Examiner. 
As we reported last year, a 16-month pilot that started in April 2017 formalized a tradition in the area that saw churchgoers park next to medians on Dolores Street between 14th and 18th streets. 
The practice, which was technically illegal, was unchecked by both SFMTA and SFPD; according to the transportation agency, however, the median-adjacent parking concession was open to all members of the public.
The Examiner noted that median parking is used by attendees of Cornerstone Church, Congregation Sha'ar Zahav, Mission Dolores Church and other congregations.
During the meeting, SFMTA planning manager John Knox White said surveys found that there was a strong community interest in stopping the practice, but also that there was some acceptance for allowing it to continue as long as it was fair.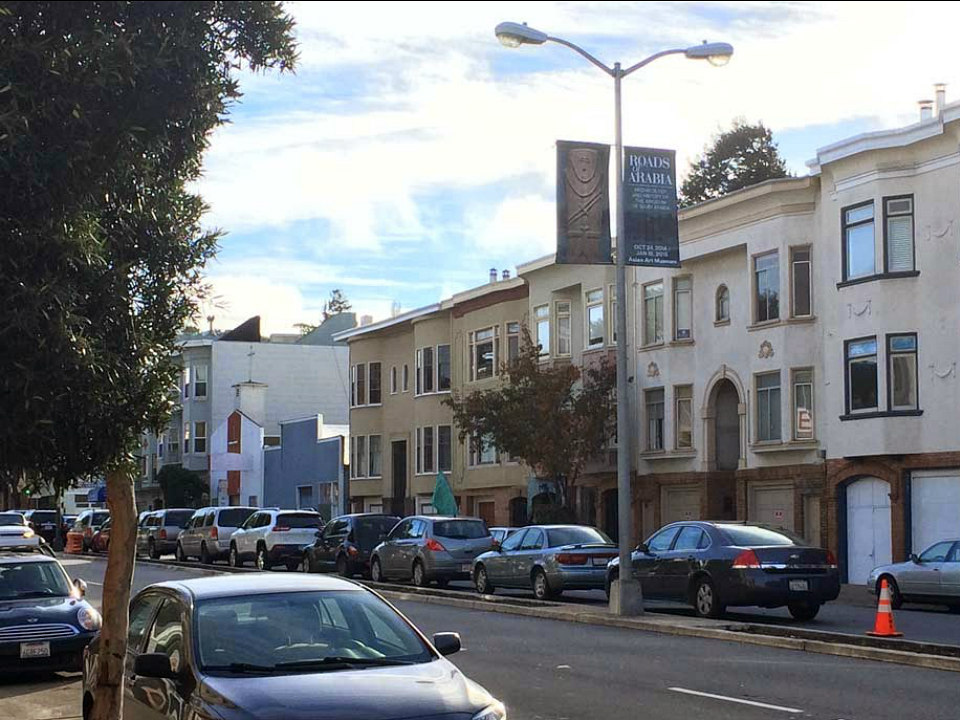 After one year of the pilot, Knox White said SFMTA checked back with stakeholders.
"In fact, a few businesses said that they heard from customers that the clarity about what the rules were were much appreciated," he said. It made it easier to come without wondering if they were breaking the rules by joining other people parking along the median, Knox White said.
Dolores Park Café owner Rachel Herbert told Hoodline via email that she has lived in and owned a business in the neighborhood for 21 years.
"I understand people's concerns about the limited amount of parking in the neighborhood, but the churchgoers are not depriving anybody of a parking space," she said.
In times like these, it doesn't hurt to be generous of spirit as well as parking spaces, Herbert added.