A pedestrian bridge in Japantown at Webster Street and Geary Boulevard is due to be repainted at the end of the month, and officials are asking residents to choose the new color.
Two finalists were chosen by a panel of community members selected by the Japantown Task Force Land Use, Transportation and Public Realm Committee. 
In 2015, the city announced plans to demolish the area's pedestrian bridges as part of the Geary Corridor Bus Rapid Transit project, but those plans were later withdrawn.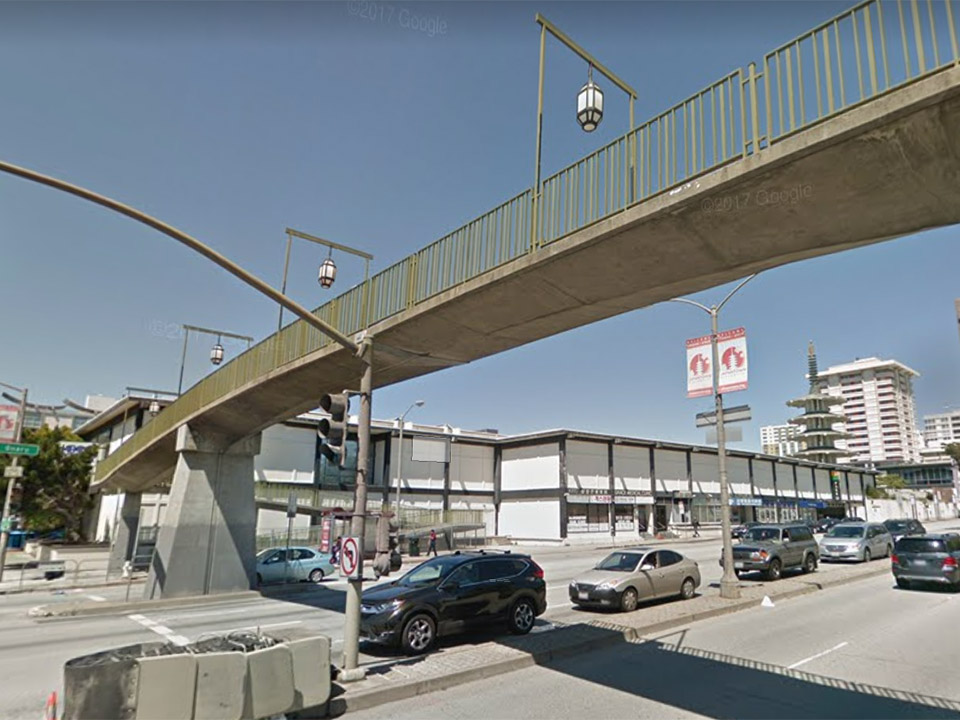 Now, the panel is considering cultural significance, environmental impacts and overall visual impressions when selecting a new color for the bridge at Webster Street. Red was a popular suggestion, but organizers rejected it after research linked red bridges to religious structures and shrines such as the Shinkyo Bridge in Nikko, Japan.
Test sections of the two color finalists, green and purple, have been painted on the northern side of the bridge's railings. Organizers are encouraging people who plan to vote to visit the live mock ups at different times of day to view them from different angles.
Green, or "midori" in Japanese, stands for nature and new growth, according to an online survey. The smokier tones of the green selected for the bridge are also supposed to be reminiscent of green tea.
The second option, murasaki (purple), represents royalty and honors Japanese novelist Lady Murasaki. 
Individuals who'd like to help paint the bridge can sign up to help on Saturday, July 28 from 9 a.m. –12:30 p.m when the structure gets a new coat during a District 5 Clean Team event. Public Works will provides supplies, and volunteers must be at least 16 years old.