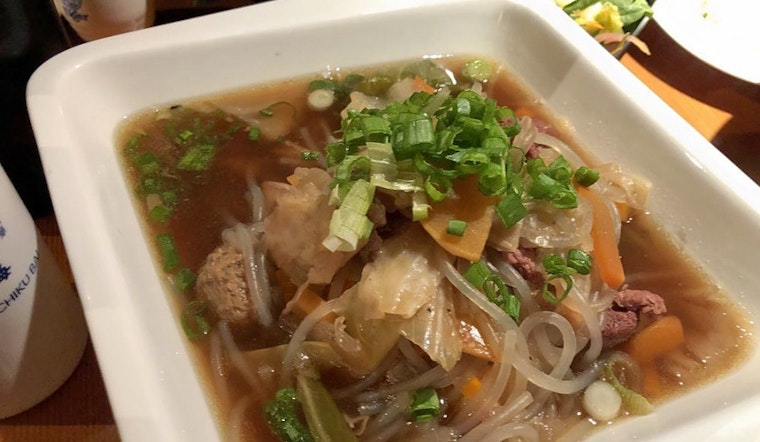 Published on September 21, 2018
Hungry? A new neighborhood Mongolian spot has you covered. The new addition to the Inner Richmond, called Great Mongolia Nomads Restaurant, is located at 4828 Geary Boulevard.
Menu items include traditional fare like beef tripe salad, buzz (steamed round onion dumplings served with slaw and salad), tsuivan (noodles with stir-fried beef, carrots, cabbage and onions) and huitsaa soup, a pho-like beef broth filled with thinly sliced beef and meatballs. 
For those who'd rather something more familiar, the menu also boasts sushi rolls. To drink, there's beer, house wine or sake. 
The fresh addition has gotten an enthusiastic response thus far, with a 4.5-star rating out of five reviews on Yelp.
Jonh T., who was among the first Yelpers to review the new spot on September 17, wrote, "The traditional Mongolian cuisine: tsuivan, buuz and huushuur. Goes great with milk tea. Super friendly and fast service."
Yelper Susana B. added, "We love this place! The Mongolian food is authentic and delicious! And what makes it even better is the good price for the quality and amount of food you get."
Great Mongolia Nomads Restaurant is now open at 4828 Geary Boulevard, so stop by to welcome the new business to the neighborhood.