The Mission District's Garfield Pool, at 1271 Treat Ave. (between 25th and 26th), has closed for an approximately 18-month renovation, according to Rec & Park.
Rec & Park said that the goal of the project is to "create a vibrant community aquatic center that appeals to a variety of pool users and reflects the diversity of the community."
The $19.7 million improvement project includes the renovation of the existing pool building, as well as the demolition and replacement of the adjacent clubhouse.
When it reopens, the new Garfield Center is expected to have a shared entry lobby to access the pool facility and the clubhouse, as well as a new multi-purpose courtyard.
Further upgrades include better accessibility and new landscaping. Project plans, presented last year, also showcased improved and expanded locker rooms and new shower stalls.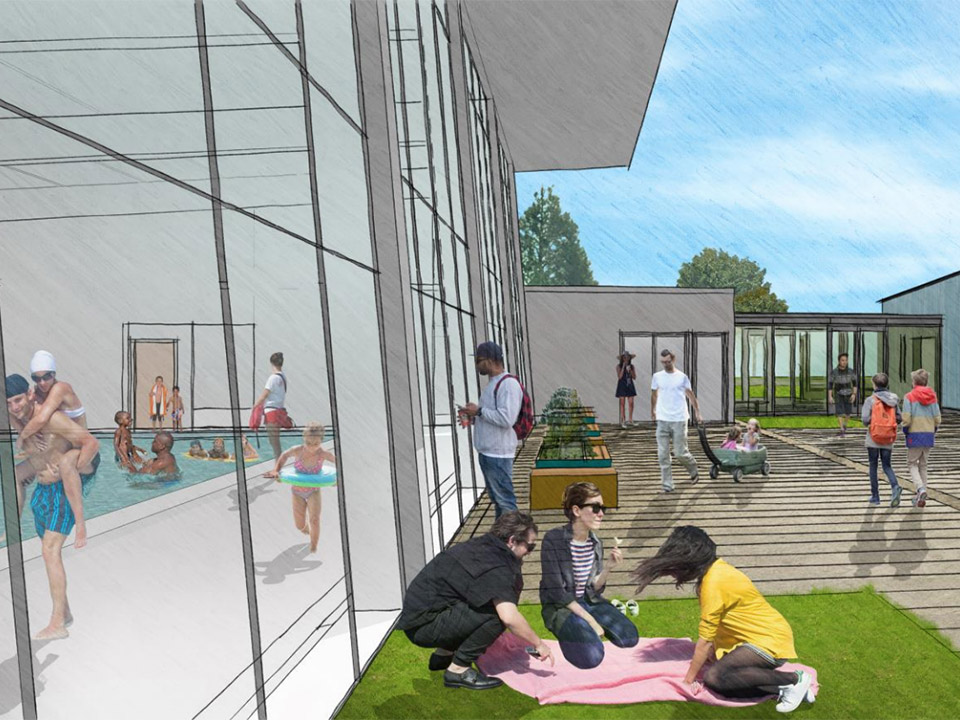 Oakland-based artist Favianna Rodriguez is also set to create a mural on the window panels.
"My art piece celebrates the culture and presence of Latino families in San Francisco's Mission District, and welcomes all community members to enjoy the pool and the park, particularly during a time when many families of color are facing mass displacement," she wrote on her Facebook page last year.
The project is funded by the 2012 Clean and Safe Neighborhood Parks Bond at $11 million, and IPIC Eastern Neighborhood Impact Fees at $8.7 million.
Staff and resources from Garfield Pool are moving to other city pools in the meantime. The four closest nearby pools — Coffman, North Beach, Sava and Hamilton — will also offer expanded hours during the closure.
Rec & Park said that since both the Balboa Park and Garfield pools are under renovation, no other annual maintenance closures are scheduled for city pools at this point.