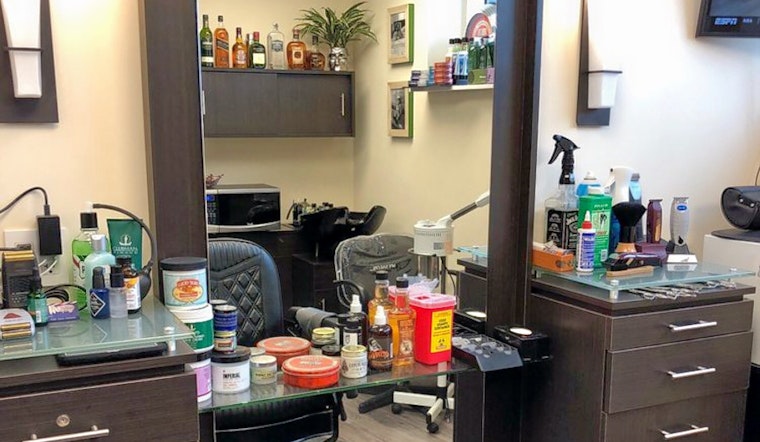 Published on November 16, 2018
Interested in discovering the freshest new spots downtown? From a barbershop to an ax-throwing bar, read on for a list of the newest spots to make their debuts in the heart of Miami.
The Men's Room Barbershop Miami
1442 N.E. Miami Place, Suite 202
The Men's Room Barbershop Miami has recently opened its doors. After 12 years in men's grooming, barber Juan is running his own show. This barbershop offers men's haircuts, beard trims, hot towel shaves, kids' haircuts and other services. Book appointments online through the website. 
With a five-star Yelp rating out of four reviews, The Men's Room Barbershop Miami has been getting positive attention.
Yelper Pat G., who reviewed it on Nov. 11, wrote, "Juan has been cutting my hair for over 10 years, and I'd follow him anywhere. He really enjoys his craft, and it shows in his work. Whether you get a traditional gentlemen's cut or something more modern, Juan in always keeping up with the trends."
Natalia E. noted, "As a new mom I worried about my son's first haircut. Juan was prepared from the moment my son sat on his chair. He kept my son entertained and was able to finish the haircut, and my son enjoyed every bit of it. Juan is awesome!"
The Men's Room Barbershop Miami is open from 7 a.m.–6 p.m. on Monday, Tuesday, Thursday and Friday, 7 a.m.–1 p.m. on Wednesday, and 7 a.m.–5 p.m. on Saturday. (It's closed on Sunday.)
Jaguar Sun
230 N.E. Fourth St.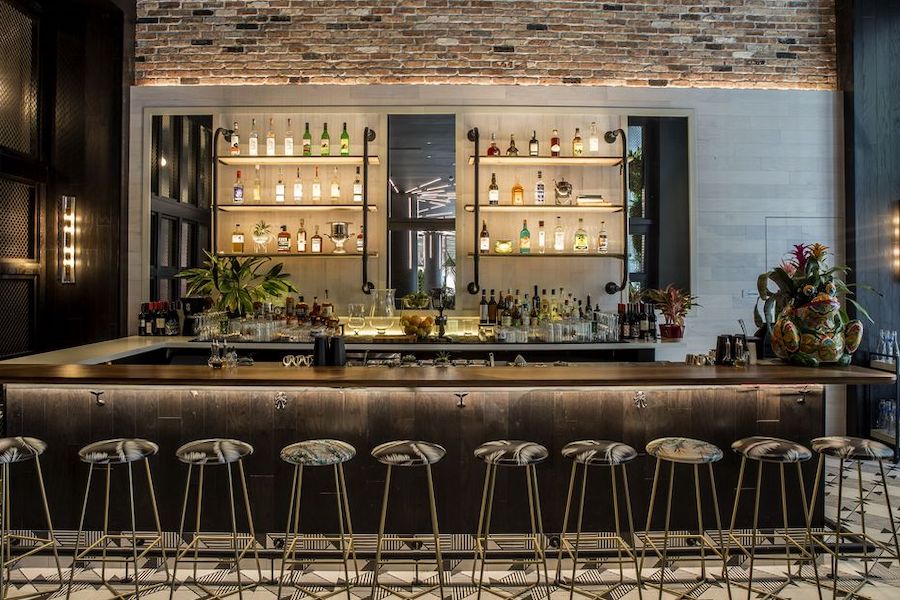 Another downtown newcomer, Jaguar Sun is a cocktail bar and Italian eatery located in the X Miami apartment building. 
Check out small bites like honeydew soup with melon salad and Thai basil; Shigoku oysters with cucumbers, poblano and yuzu; and bitter greens and shaved vegetables tossed with Italian dressing. Entrees include pasta dishes and beef short ribs. (Find the full menu here.)
Jaguar Sun currently holds five stars out of 15 reviews on Yelp, indicating good reviews.
Daniel G., who reviewed the new establishment on Nov. 2, noted, "They live up to their reputation as one of Miami's hottest restaurants. I mean what a cool spot to hang out! It's cozy, the atmosphere is cool, the cocktails are dank and the food is on point."
Yelper Ana M. noted, "It has super cool neon light decorations and a great ambiance. My server was awesome; he was really knowledgeable about the menu and gave recommendations. I had the Young Astronaut, beautifully presented and served in a large glass with a flaming lime on top."
Jaguar Sun is open from 5 p.m.–midnight on Tuesday through Thursday and 5 p.m.–2 a.m. on Friday and Saturday. (It's closed on Sunday and Monday.)
Extreme Axe Throwing Miami
540 N. Miami Ave., Floor 2
Extreme Axe Throwing Miami is the city's first ax-throwing spot. This new bar and lounge aims to make ax-throwing a fun experience — especially hitting that bull's-eye.
The 5,000-square-foot facility boasts five batting-cage-style lanes with wooden targets, according to the Miami Herald. Additional lanes feature interactive targets projected onto the wall. There's also an escape room adventure where teams are given clues to solve.
Booking online is recommended; walk-ins are welcome. 
Extreme Axe Throwing Miami is off to a promising start with four stars out of five reviews on Yelp.
Yelper Lizbeth E, who reviewed the new spot on Oct. 21, noted, "Went to celebrate a friend's birthday and, for just under $35 per person, we got ax throwing and unlimited beer. The instructors were amazing and made sure we all had a good time. I can't wait to go back!"
Yelper Andrew H. wrote, "The idea of throwing axes is just awesome — so much fun! You can grow at traditional targets, or you can try out their interactive lanes. I highly recommend trying this place out. It could be an awesome date night, guy's night out, ladies' night out or a killer team bonding event."
Extreme Axe Throwing Miami is open from 10:30 a.m.–10:30 p.m. on Monday-Thursday, 10:30 a.m.–midnight on Friday and Saturday, and 11:30 a.m.–9:30 p.m. on Sunday.