By
Hoodline
- Published on November 09, 2018.
Overall crime in Philadelphia began to decline last month after a recent trend upward, according to crime statistics released by the Philadelphia Police Department. Total incidents fell to 5,174 per four-week period in October, down from 5,250 for the same time period in September.
However, crime rates are slightly up from the same time last year. Reported incidents totaled 4,956 during the same four-week period in 2017. Crime tends to follow similar seasonal ups and downs each year, so it makes sense to compare the same month year-to-year.
Total crimes per week, past six months, compared to last year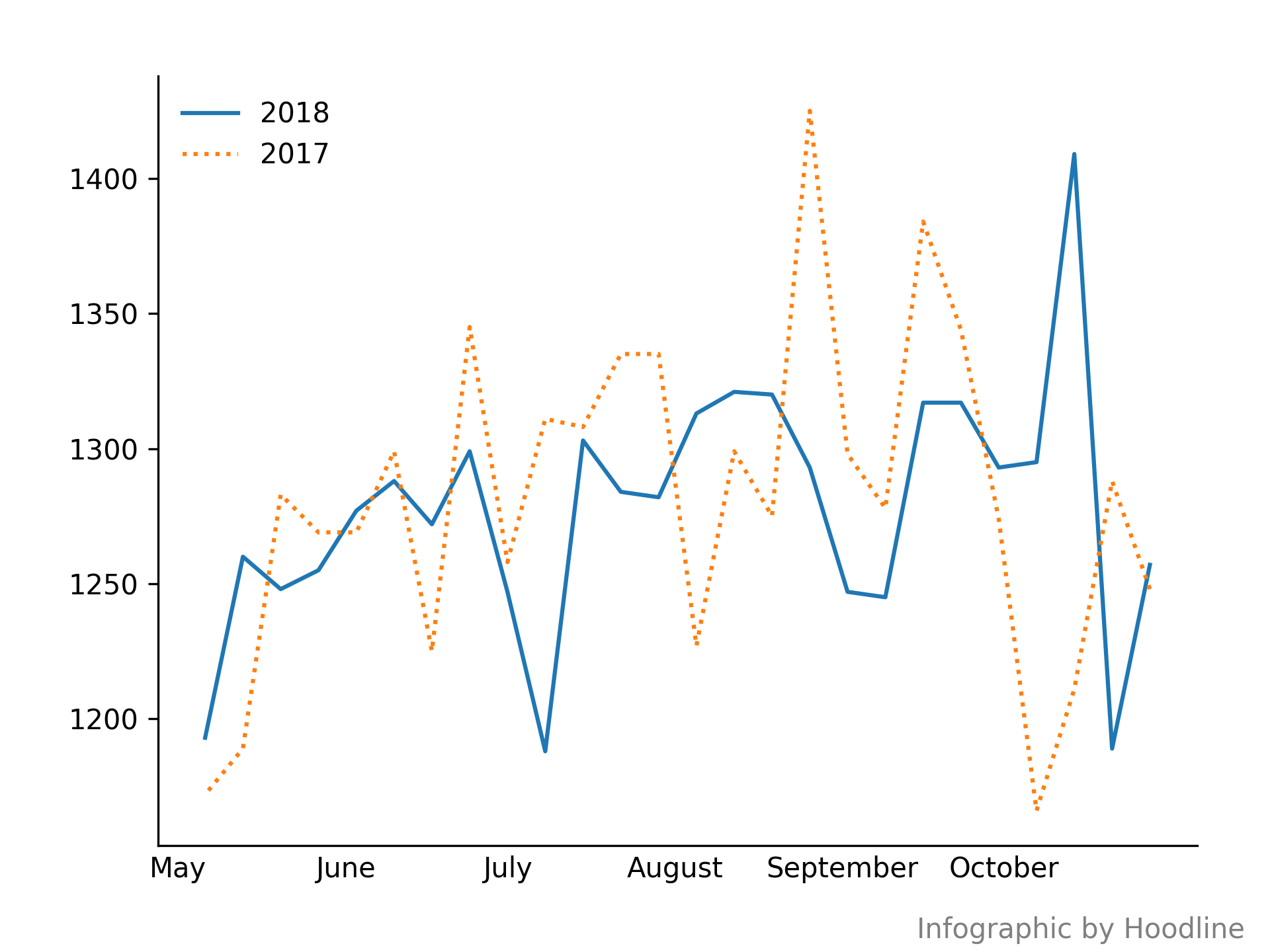 Among violent offenses, the largest percentage decreases occurred in rape—from 85 incidents in September to 72 in October (again using standard four-week periods), and in homicide—dropping from 28 incidents to 17. Both crime categories are down from the same time last year. Burglaries also declined from 434 to 409 incidents over the past two months, although they're up slightly from last year.
Aggravated assaults are on the rise, however, going from 612 to 625 September to October, and up even more from 562 in October of last year. Robberies also increased this month, from 404 to 439, although robberies have dropped since October of last year. That puts the total for violent offenses above last month's count, and even with the same time last year.
Four-week crime incidents vs. one year ago, by offense type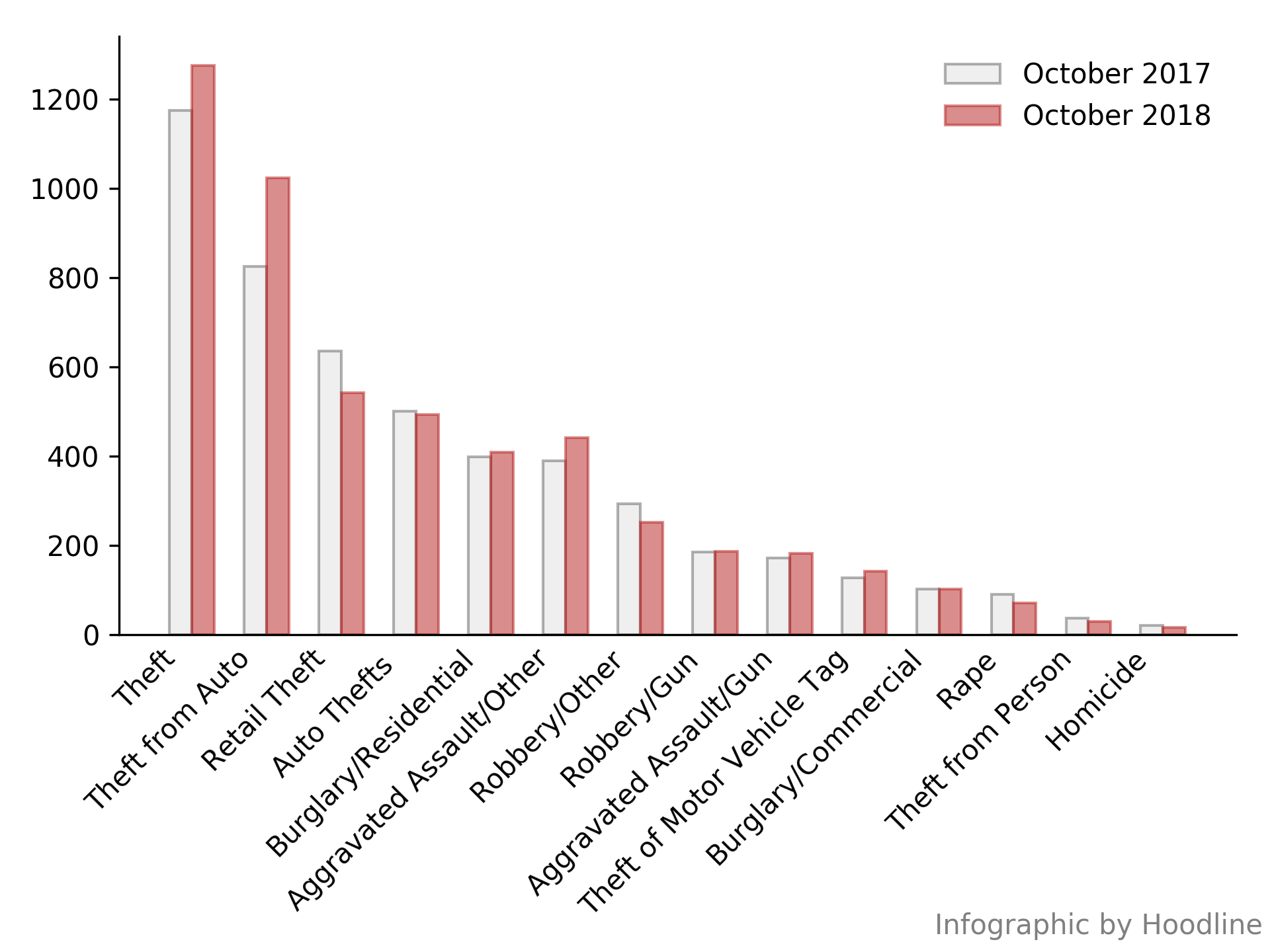 Property offenses make up a larger portion of total crime, and have decreased overall this month. The largest declines occurred in several categories of theft, with general theft dropping from 1,363 incidents in September to 1,276 in October, retail theft dropping from 584 to 543 incidents, and theft from a person dropping from 42 to 30.
Car-related thefts, however, are growing. Auto theft increased from 450 to 494 incidents September to October, and vehicle theft increased from 125 to 143. Theft from a vehicle went up slightly this month, from 1,020 to 1,024 incidents, but has increased by much more—almost 200 incidents—since October of last year.
To report an emergency or crime in process, contact PPD at 911; for non-emergencies, call 311.