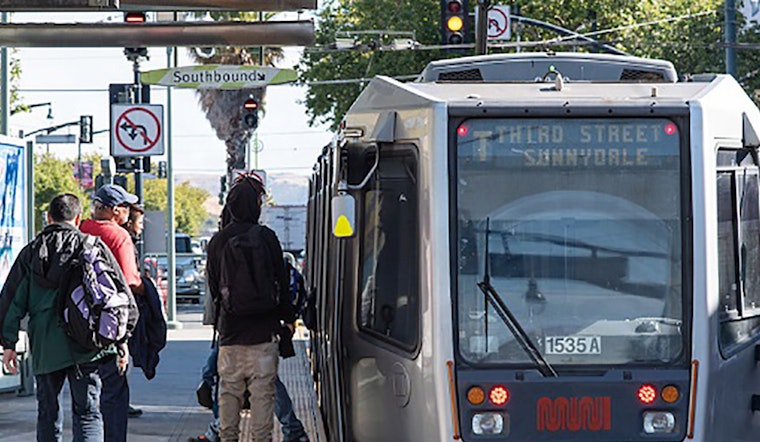 Published on November 08, 2018
The San Francisco Municipal Transportation Agency (SFMTA) has announced that its T-Third line will be replaced by bus shuttles for part of November and December and nearly all of January and February.
The reason for the closure is the planned demolition and replacement of the two UCSF Mission Bay platforms on 3rd Street (between South and 16th streets) to combine them into one unified platform. That will allow Muni to better handle the flow of passengers at the new Chase Center, where the NBA's Golden State Warriors will begin playing next fall. 
As a result, the UCSF Mission Bay station will be closed from this coming Monday, November 12 until late April 2019. Passengers will need to use the Mission Rock or Mariposa stations instead. 
But the bigger hassle for T-Third commuters will be multiple complete closures of the aboveground train line, which runs from Embarcadero station to the line's terminus at Bayshore Boulevard and Sunnydale Avenue. 
During the closures, Muni passengers traveling underground will have to transfer to a T-Third bus at Embarcadero. 
The first closure will take place on the Sunday after Thanksgiving, November 25, with another closure from Friday, November 30 to Monday, December 3.
After the holidays, the closures will get more serious, with bus shuttles running exclusively on the line from January 4 until an undisclosed date in late February.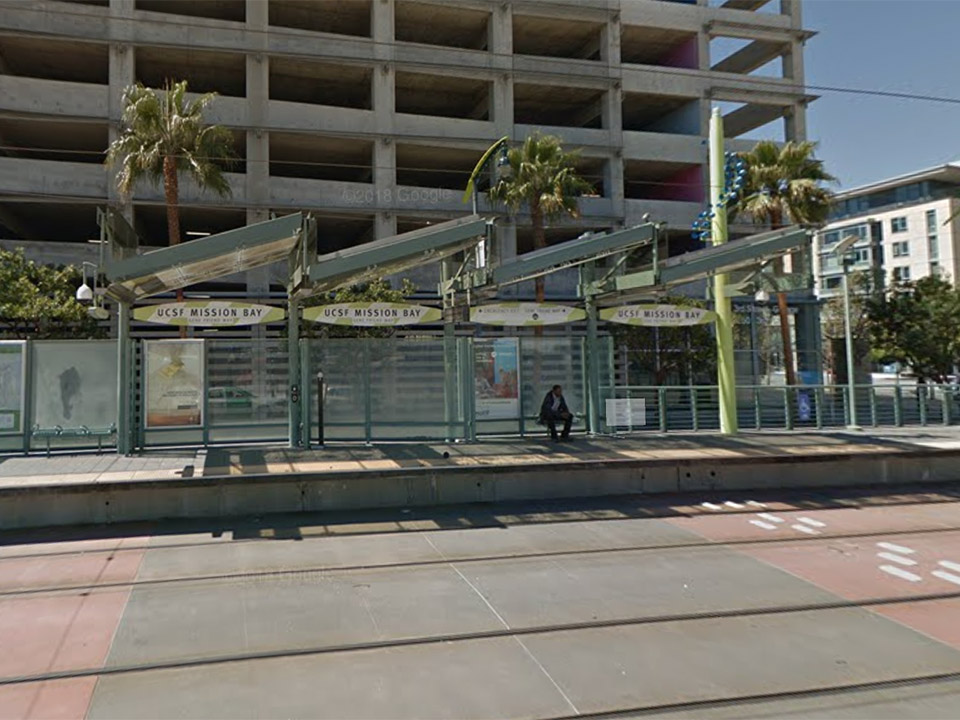 In a statement, the SFMTA said that installing a new, larger center platform at the UCSF Mission Bay stop will allow it to increase passenger capacity for the Chase Center's basketball and event crowds.
With the new platform in place, four two-car trains can load simultaneously, and depart inbound from both sides. 
The construction will also install wider tracks, new overhead wires that power trains, updated utility lines and street lights to support the new center island platform, and upgrades to the traffic signals in the area.