On Tuesday, the San Francisco Municipal Transportation Agency unanimously approved plans for a protected bike lane on Townsend Street between 3rd and 8th streets in SoMa.
According to a timeline shared at the SFMTA's Board of Directors meeting, the Townsend Corridor Improvement Project will start construction between 5th and 7th streets this month, followed by construction between 3rd and 5th streets in January and between 7th and 8th streets in March.
The Caltrain station at 4th and Townsend streets is the source of much of the area's bike traffic. Over 2,000 cyclists frequent the station each weekday, joined by the nearly 3,600 pedestrians per hour who cross at 4th and Townsend streets.
Overall, 70 percent of San Francisco's Caltrain riders walk, bike or take transit to get to or from the train station, the SFMTA said.
With heavy car traffic on the corridor as well, it's become a notable offender in the city's Vision Zero High Injury Network. According to the SFMTA, there were 43 automotive collisions with cyclists on Townsend between 3rd and 8th streets in the last five years.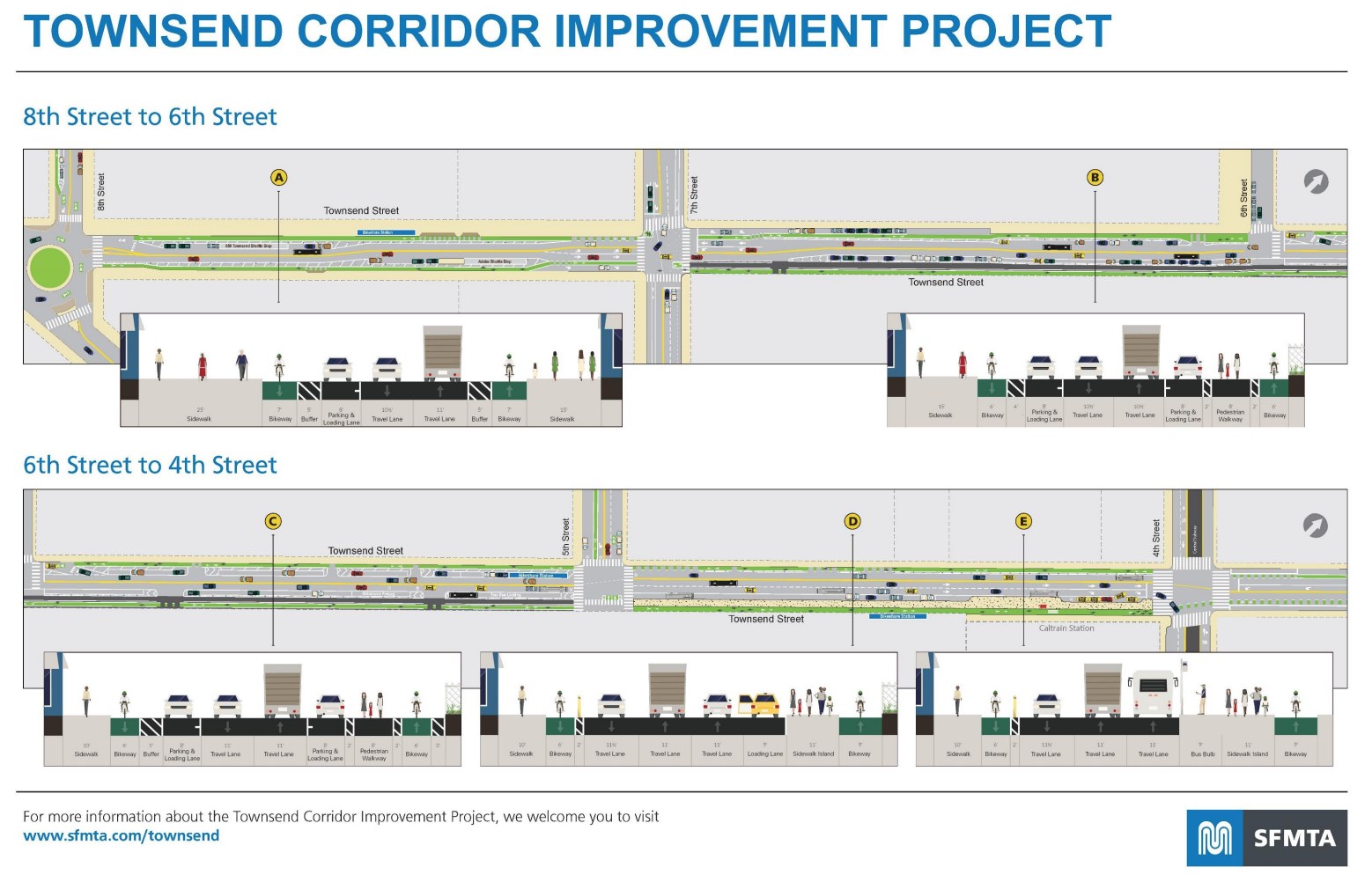 Post-construction, Townsend will see new and repaved bikeways between 4th and 8th streets, as well as new and repaved pedestrian walkways between 5th and 7th streets. A sidewalk island will be created between 4th and 5th streets, and crosswalks and intersections will be made more visible. 
105 general metered parking spaces will be removed to create the necessary space, while 14 loading zones (eight for passengers, six for commercial vehicles) and two motorcycle parking spaces will be added.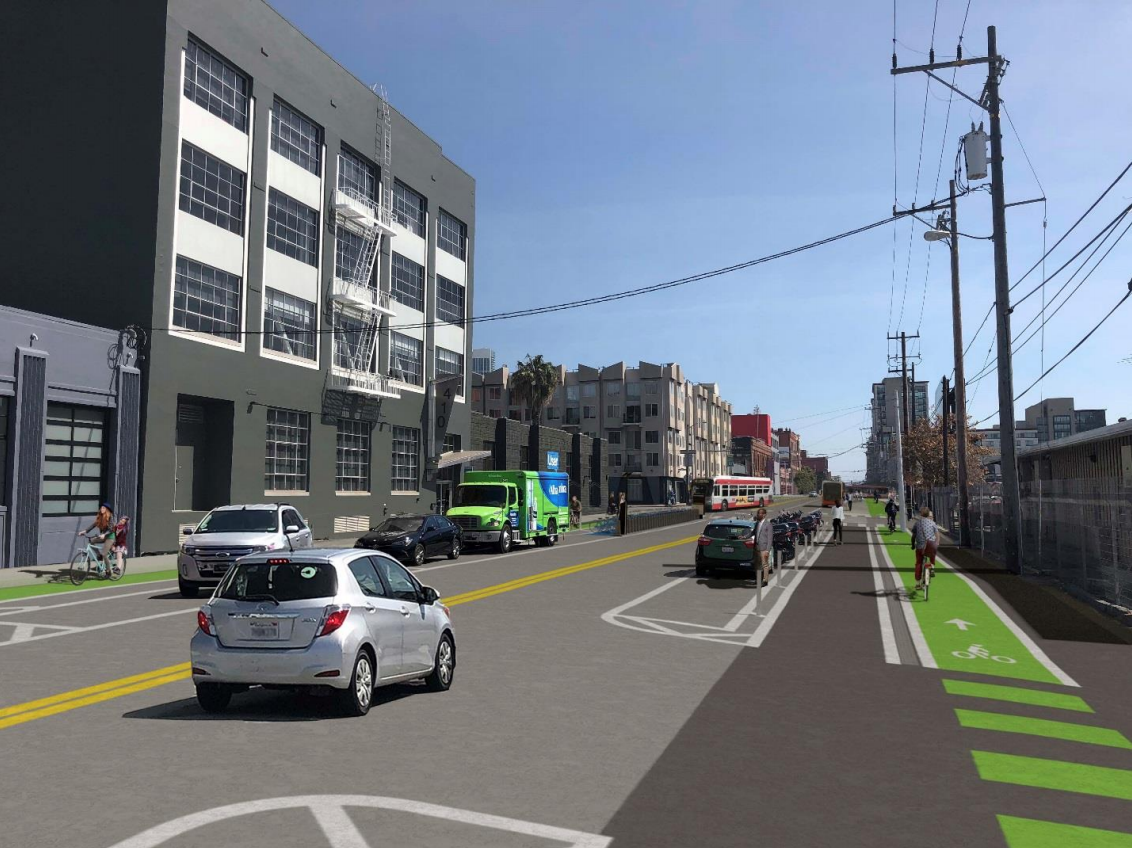 As we reported back in July, the SFMTA reversed a decision to delay the safety improvements after an outcry from bicycle and pedestrian advocates.
"I bike every day on Townsend, and what I see is extremely dangerous," said Jennifer Wong, a SF Bicycle Coalition member who works on Townsend Street, in a statement. "I see Ubers and Lyfts, cars pulling over, passengers who don't see us."
According to a SFMTA report presented at Tuesday's hearing, a crash analysis for Townsend Street shows that loading activities contribute to at least 40 percent of injury crashes involving bicyclists.
Specifically, double-parking and parking in the bike lane occur frequently, forcing cyclists to merge into the vehicle lane. 
The agency hopes that the protected bike lane will reduce the frequency of vehicles stopping in bike lanes or driving across them, improving safety for all roadway users.