Severe wind gusts brought down several trees on Saturday, prompting warnings from the San Francisco Department of Emergency Management to avoid certain areas while crews cleaned up the damage. 
bad day to be a tree in san francisco. @alertsf pic.twitter.com/3Mi3yxNwsr

— Rich (@richdevin) April 20, 2019
During one incident in Lower Pac Heights, a fallen tree closed off both lanes of traffic on Fillmore Street (between Sutter and Post) around 11:30 a.m., damaging at least one car. The closure of the busy thoroughfare came with the Northern California Cherry Blossom Festival taking place just a block away.
According to the city's Street Tree Map, a row of banyan figs is located between Sutter and Post streets. One of those trees landed on an overhead wire used by the SFMTA, delaying the 22-Fillmore bus line in both directions. Buses were rerouted via Hayes, Divisadero and Jackson streets. Regular service resumed roughly three hours later, at 2:30 p.m. 
It's not the first time that a tree has come down in that area. Just last year, another downed tree blocked traffic at Fillmore and Sutter streets, which damaged power lines. Two years ago, another tree came down at nearby Fillmore and Bush streets.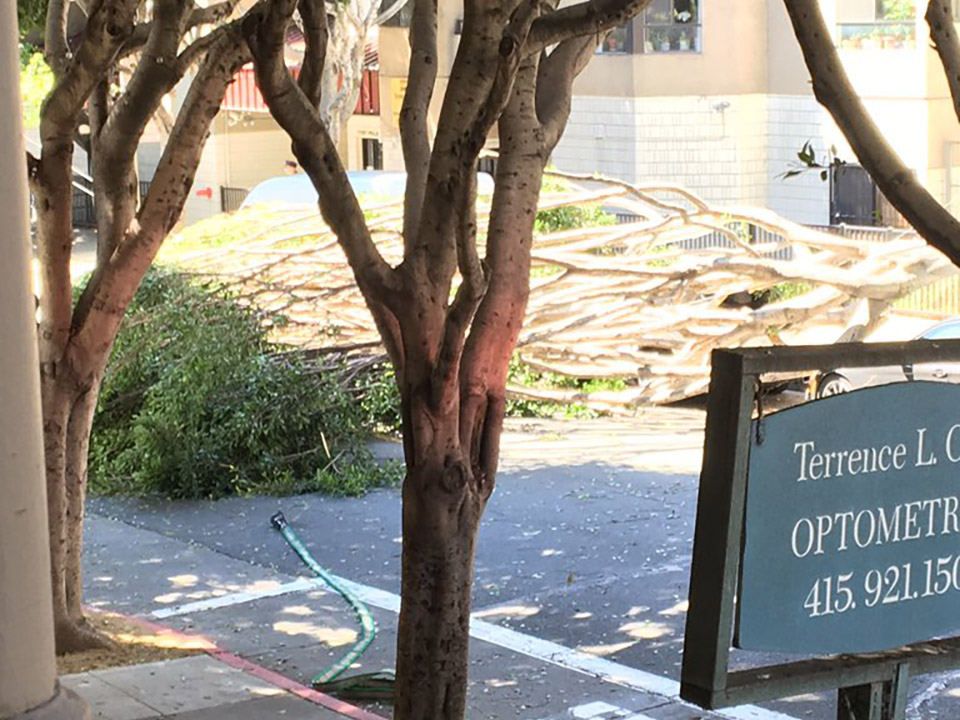 Also on Saturday at 1 p.m., what appears to be a palm tree collapsed into power lines, blocking the sidewalk along Post Street (between Baker and Lyon). The San Francisco Fire Department said that three buildings were left without power, though PG&E assessed the cause and power was restored to the homes later that afternoon.
No injuries were reported, but the 3-Jackson line was forced to reroute in both directions before resuming regular service at 2:45 p.m.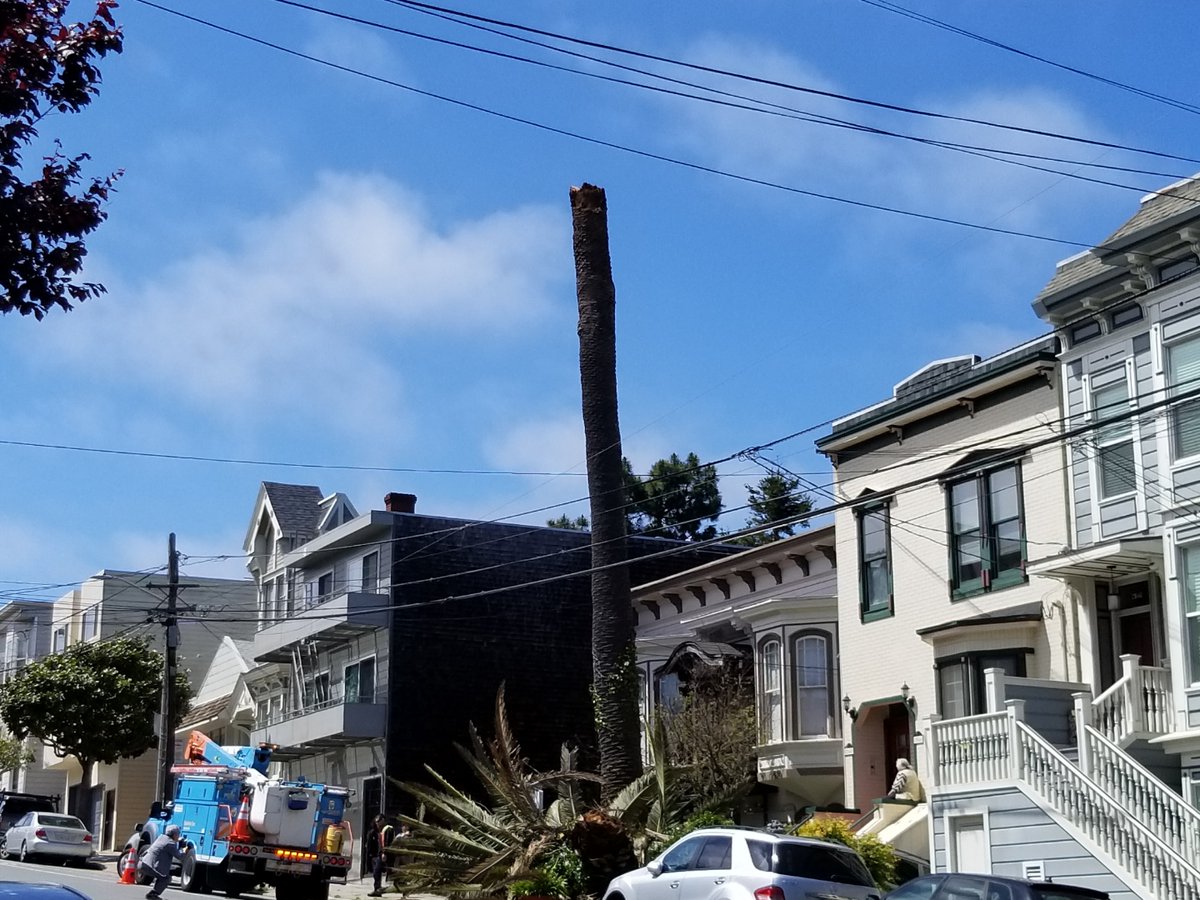 Finally, at 2:10 p.m., the SFFD reported another incident, this time in North Beach. Two parked vehicles were damaged by a fallen tree at Columbus Avenue and Union Street, which also blocked the sidewalk. 
No one was injured in the incident, according to the fire department.