"I don't want any one of you to forget our names or forget our struggles," said Megan "Roadkill" Johnson at the 15th annual Coalition on Homelessness Mother's Day rally, held on the steps of City Hall on Thursday afternoon.
Johnson introduced herself as the mother of "two beautiful children." She's also one of dozens of San Francisco mothers who will be celebrating Mother's Day on Sunday without the security of stable housing.
The image of homelessness in San Francisco is often of a single adult, sleeping on the street. But Thursday's speakers, all homeless mothers, want to challenge that perception.
Many of the women who spoke at the rally live in shelters, cars, "doubled-up" in others' homes, or in Single Room Occupancy (SRO) units. While they may technically have a roof over their heads, they're still officially considered homeless by the city — and could find themselves on the streets if these tenuous living situations are jeopardized.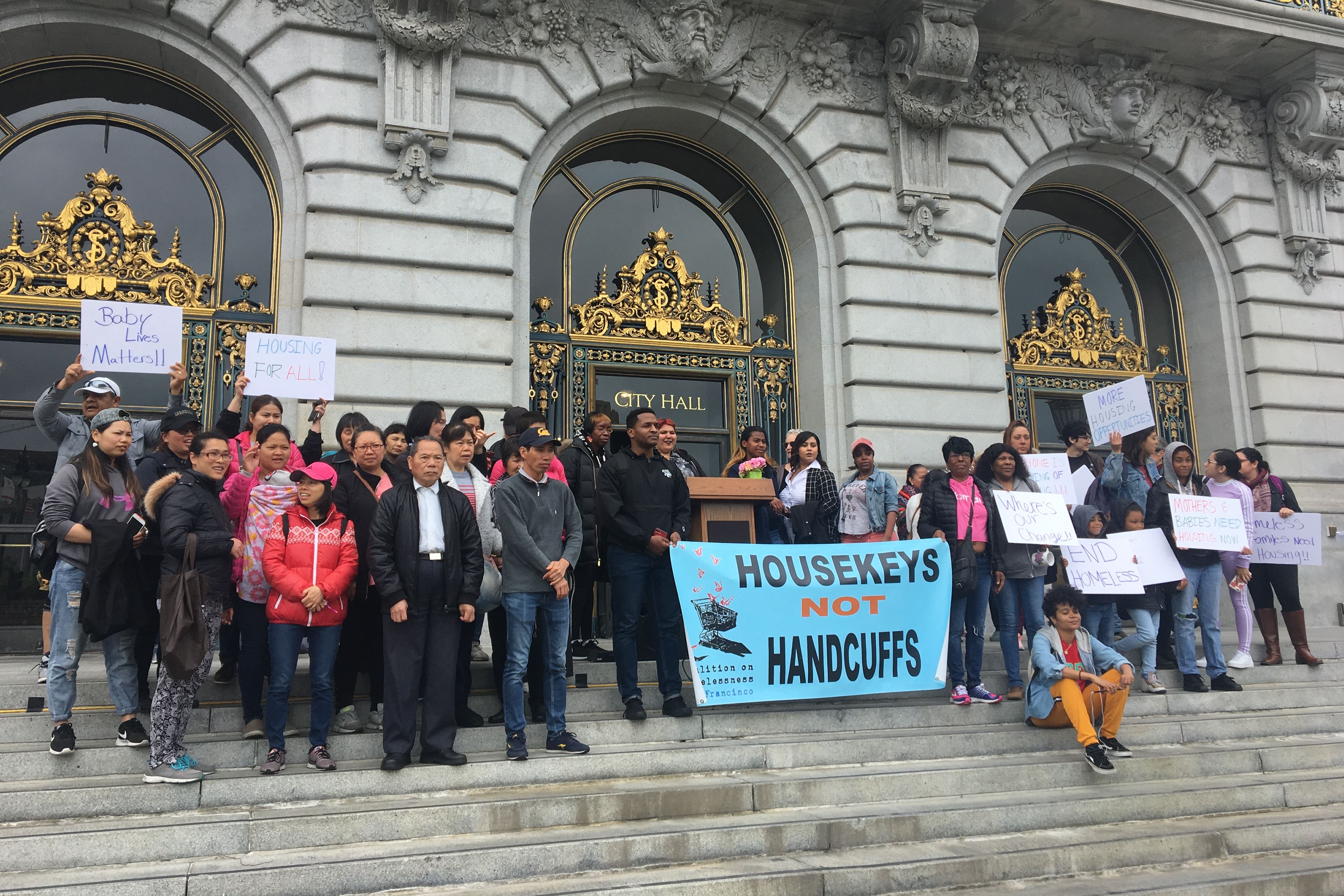 In 2017, 8% of San Francisco's homeless population were people living in families. But homeless families are less visible than single adults, because they are less likely to be unsheltered; 97% of homeless families are sleeping indoors. On any given day, there are over 2,500 children in the San Francisco Unified School District who lack stable housing.
"Homeless mothers here are living a nightmare every day and night," said  speaker Sophia Thibodeaux. Thibodeaux and her three children have lived in a tent, a car and couch-surfed in San Francisco. She broke down in tears as she spoke, her fellow speakers embracing her.
A woman who introduced herself only as Brenda spoke only Spanish, her words interpreted by a translator. "I live with 10 people in a room in an SRO," she said. "The roof is going bad."
Another mother, who speaks only Chinese, is struggling to support a family on a monthly income of less than $1000 a month. She lives with her husband and children in a single room in an SRO. "Even affordable housing is no longer affordable to us," she said through a translator.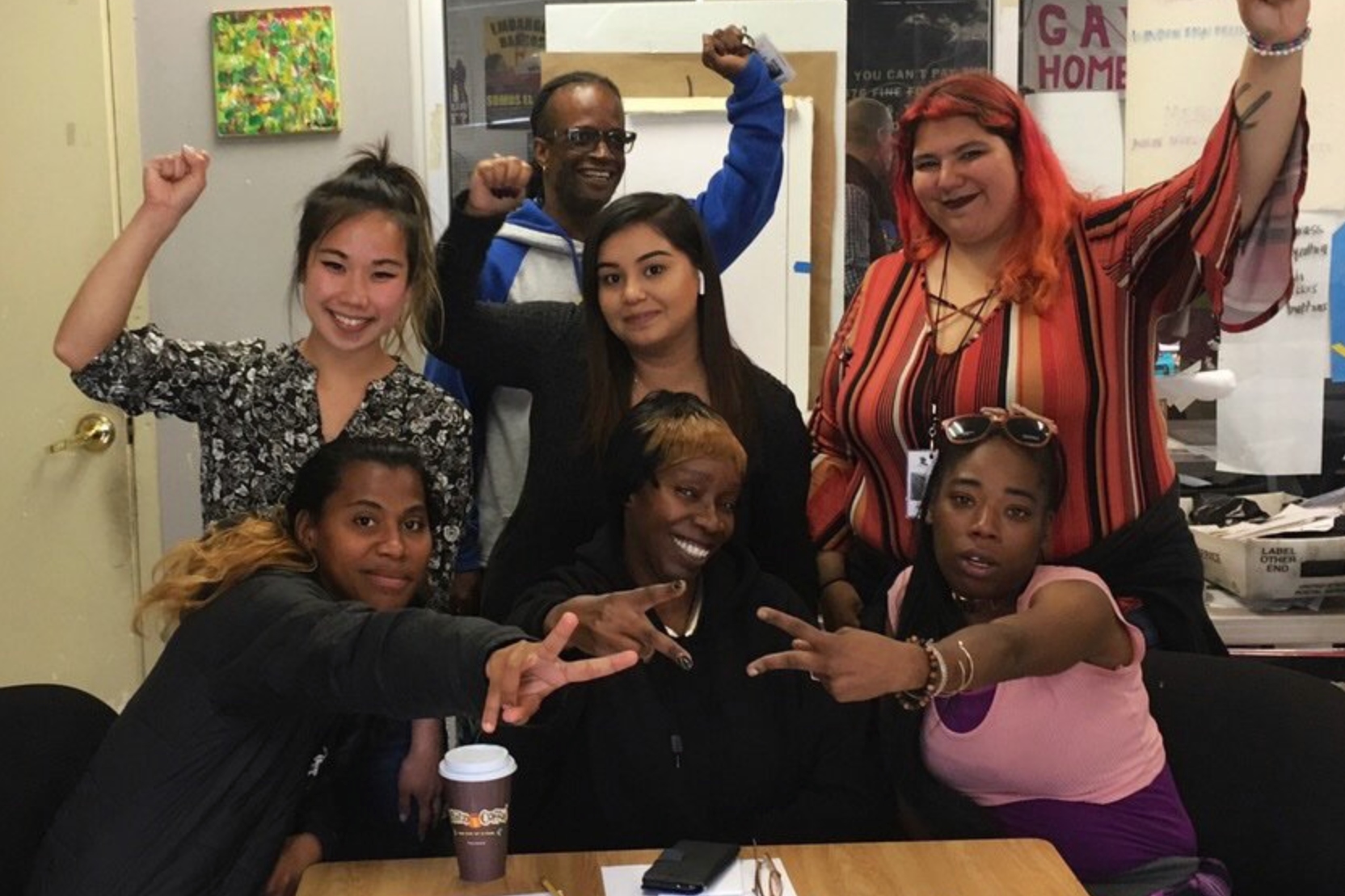 Thursday's Mother's Day rally falls just three weeks before the city budget is due. The Coalition on Homelessness, which sponsored the rally, is a member of the Homeless Emergency Services Provider Agency, or HESPA, which is pushing for $13.9 million of the city's $10 billion budget to be set aside for homeless services. HESPA estimates that this funding could house and stabilize an additional 4,000 families.
HESPA has developed budget proposals for the City of San Francisco since 2012, during which time the city's homeless response system has received over $40 million in funding allocations.
The Mayor's Office of Public Policy and Finance declined to comment on final budget decisions until the end of the month.