In this edition: the Presidio's outdoor happy hour is back for the season, the Mission now has a chocolate-centric cafe, and two businesses are saying goodbye in Bernal Heights and the Marina. 
Openings
Presidio
Presidio Twilight (Main Parade Grounds)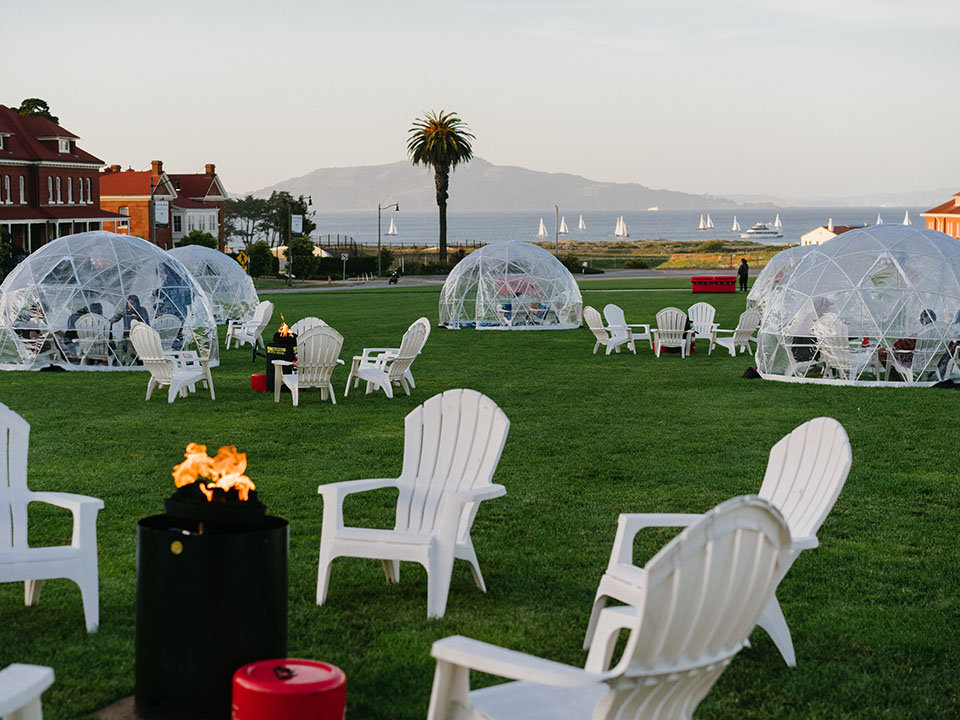 Fans of Presidio Picnic, the Sunday-afternoon food-truck gathering on the Presidio's main lawn, can now drop by for Thursday-night happy hour. Starting next Thursday, May 23, Presidio Twilight will bring eight to 10 food trucks, live DJs, fire pits and a full bar to the Presidio every Thursday from 5–9 p.m.
Organizers said that this year's edition will be cozier, thanks to new "lawn domes" that help keep groups warm. The best way to stay toasty, though, remains the fire pits, which are only offered on a first-come, first-served basis. Large groups should plan to arrive early for the best seating. 
This year, some of the food trucks will also offer kid-friendly menu items, in addition to vegetarian, vegan and gluten-free options.
Mission
Bloom (2600 16th St.)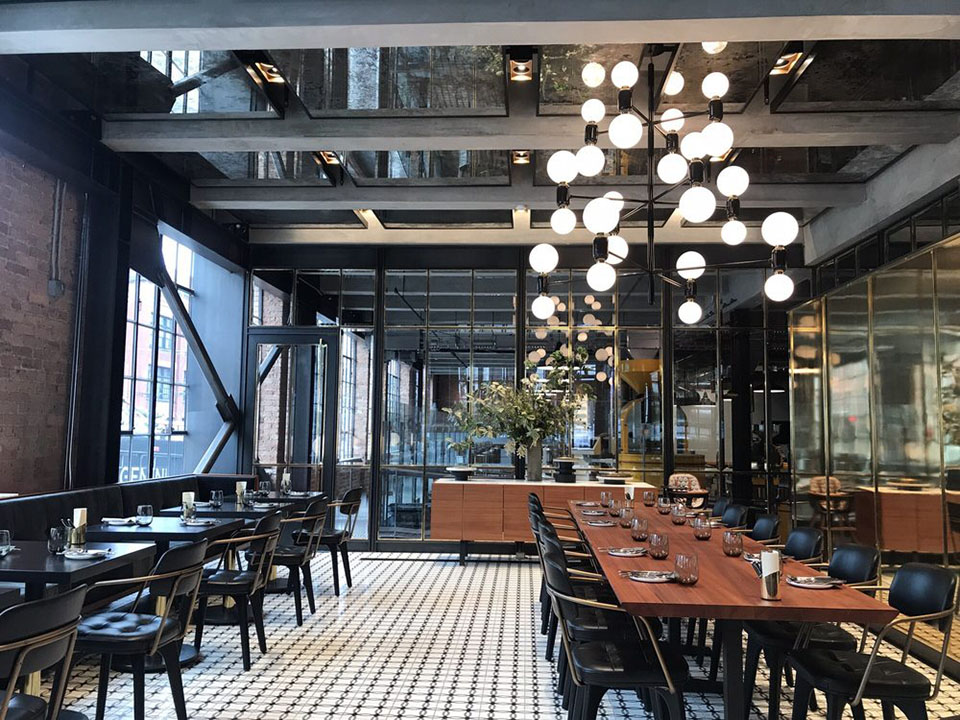 A few weeks after debuting its new Mission factory to the public, Dandelion Chocolate has now officially launched its in-house "chocolate salon," Bloom. The new table-service eatery specializes in sweet and savory breakfast fare, and also serves a prix-fixe "afternoon tea" with plated desserts, hot chocolate and ice cream. 
Space is limited inside Bloom, which has glassed-in windows that allow diners to watch chocolate being made inside the factory. Reservations are recommended, and can be made up to 90 days in advance.
For those who just want to drop in for a quick bite, Dandelion also has a to-go cafe serving pastries and hot chocolate. 
Closings
Marina
Dabba (2240 Chestnut St.)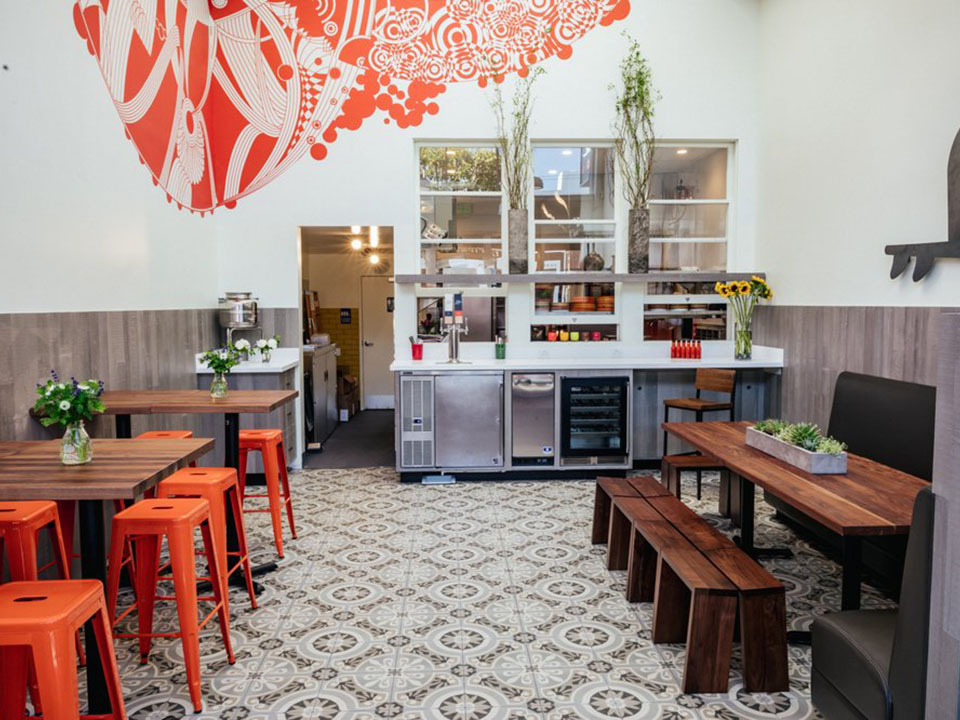 Healthy Indian-Mediterranean fusion spot Dabba is shuttering its Marina outpost at the end of the month, after just one year in business. The fast-casual restaurant has decided to pursue a franchise partnership, reports Eater SF. 
But fans of Dabba's original SoMa location shouldn't worry — the company will still be serving breakfast and lunch at 71 Stevenson St. for the forseeable future.
And new locations may arise as well. CEO Andy Mercy told Eater that "Dabba [will] pop up in some neighborhoods in the South and East Bays in the next year, as well as outside of California."
Bernal Heights
Avedano's (235 Cortland Ave.)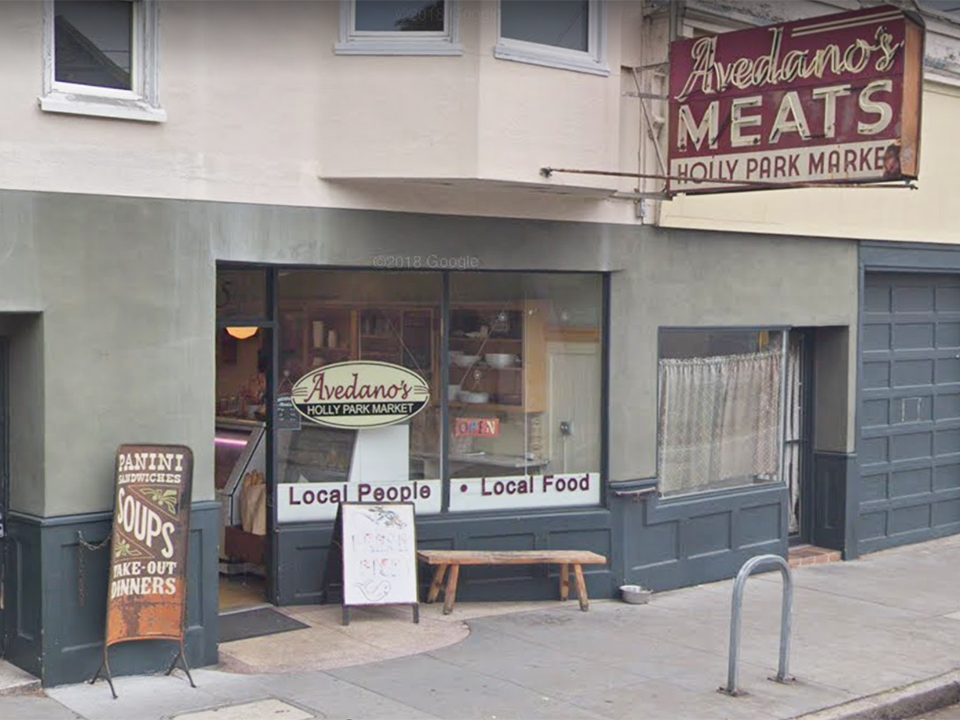 After 12 years in the neighborhood, butcher shop Avedano's will shutter on June 30, unless it can find a buyer. 
"Our initial goal of connecting Bernal and beyond to small farms has resulted in close friendships and the ability to directly bring over 5 million in profits to small farms in our 12 years of business," the shop wrote in an Instagram post, adding that its rent has more than doubled over the years.
In the post, Avedano's cited challenges in finding employees who can afford to live in the city, as well as the increasing shift to online grocery shopping, as reasons for its closure. 
Nonetheless, the owners are holding out hope that another party might be willing to take the reins of the business and keep it going. The space has been a butcher shop since the 1950s, and is a part of the neighborhood's history.
---
If you've seen something new (or something newly closed) in the neighborhood, text your tips and photos to (415) 200-3233, or email [email protected] If we use your info in a story, we'll give you credit.