This Saturday, May 4, Lower Haight-based apparel company Upper Playground will mark its 20th anniversary with a party at Zeitgeist (199 Valencia St.)
The event will feature a two-decade retrospective display of 60 of the brand's signature graphic T-shirts, along with DJs, T-shirt giveaways and the unveiling of a new permanent work on the back wall of Zeitgeist's beer garden, by local artist Jeremy Fish.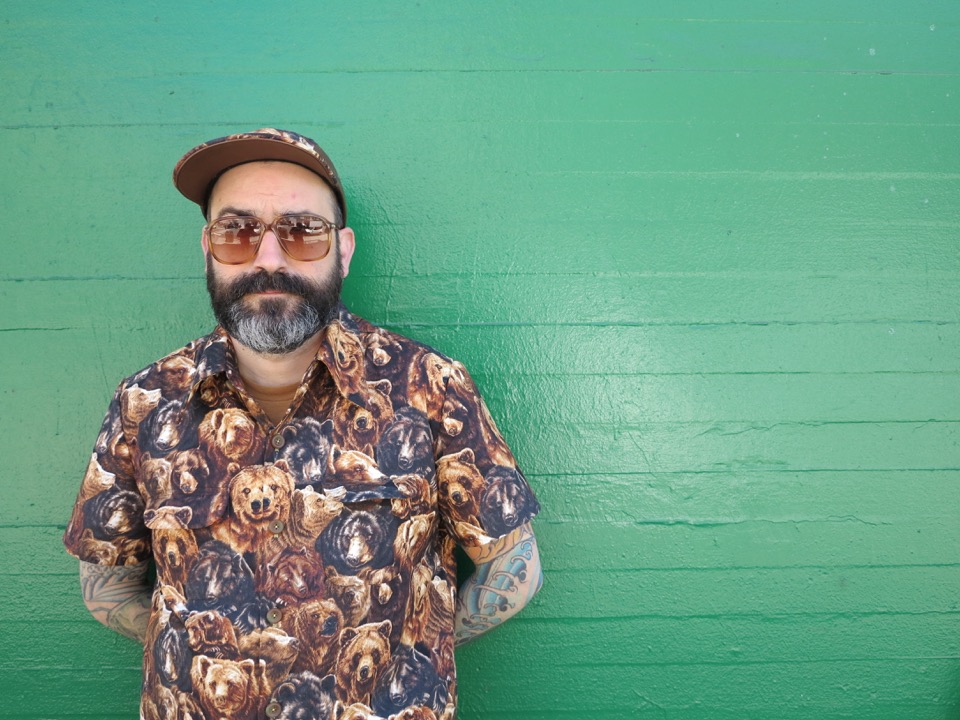 When Upper Playground first opened its doors in the Lower Haight in 1999, it was a record store with a sideline in original T-shirts. Starting with nine T-shirt designs, the company has now created more than 2,000 different products featuring the work of contemporary artists.
Over the years, it's expanded and taken over the entire record storefront, adding a gallery space next door, Fifty24SF. 
The event will offer the first opportunity to see the new beer-garden art from Fish, who's previously contributed art to Upper Playground's shirts and displayed his work at Fifty24SF.
The piece will be a play on Zeitgeist's longtime "bunny skull" logo,  featuring an actual bunny — a design that Fish originally created for a Zeitgeist staff T-shirt about a decade ago.
Fish, who's been "going to Zeitgeist since [he's] been old enough to drink," said he was happy to revive his design for the new mural. "It's a nice opportunity, and a nice way to celebrate the 20th anniversary of Upper Playground."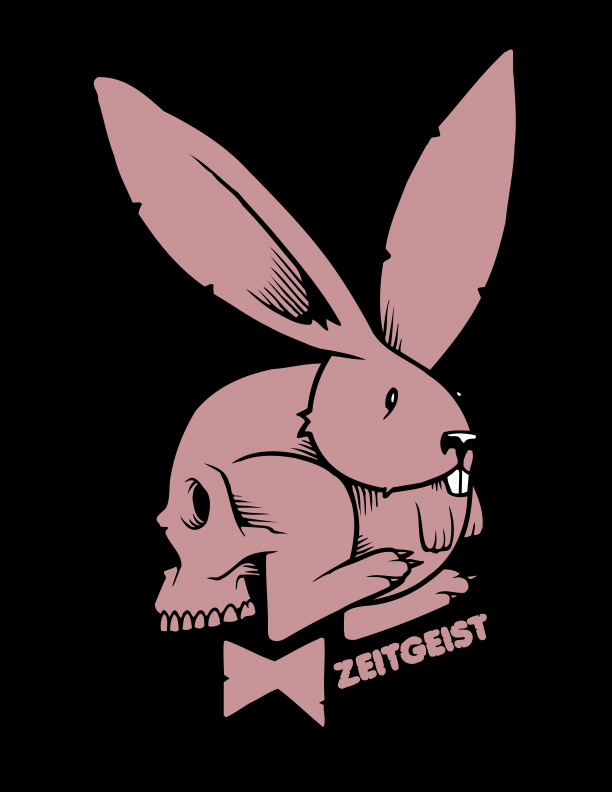 Lara Burmeister, whose family owns Zeitgeist, said that she asked Fish to contribute to the patio's collection of artwork because he is an old friend of the bar.
"Jeremy is an impressive artist who is also very close to people in our establishment, so it was a natural choice," she said.
The bar also has a longstanding relationship with some of the other designers at Upper Playground, so the overall collaboration felt organic, Burmeister said.
"We've always liked Upper Playground, in a kindred spirit kind of way. We are both iconic brands in San Francisco ... so when they came to me and asked if they could celebrate here, we were really excited to do that."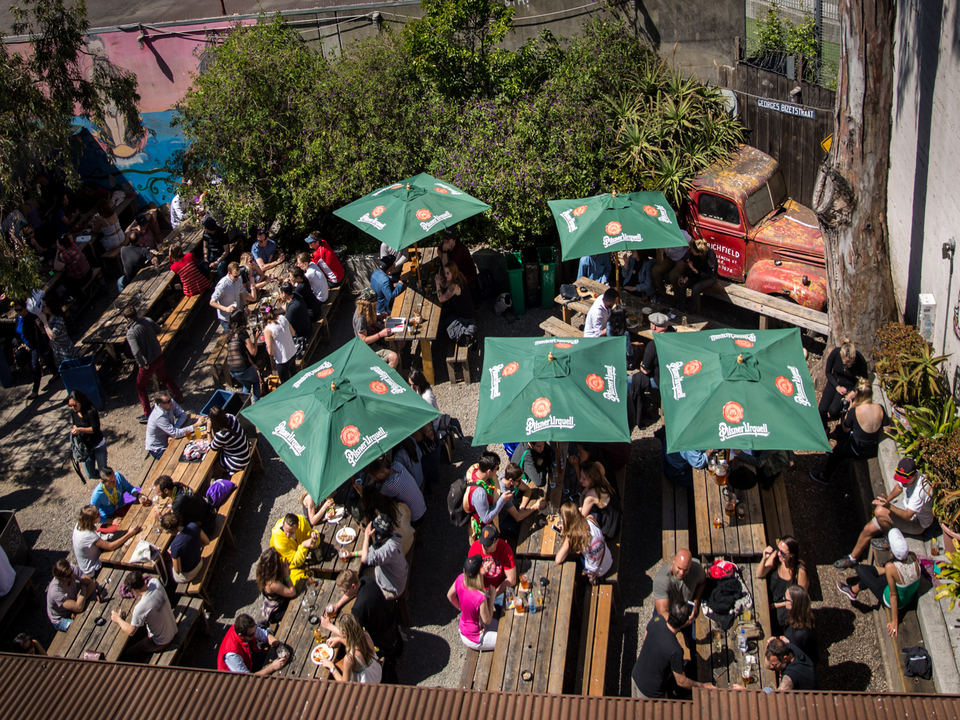 After the event, Zeitgeist will continue to display Upper Playground's shirt collection for an additional two weeks. Burmeister said she's excited to draw attention to Upper Playground's longevity, and its artistic contributions to a changing city.
"We've seen San Francisco change," she said. "Not a lot of institutions are still here, so for us, it's really about the authentic, old San Francisco and its artistry. It's nice to be able to partner with people who are really savvy, who do something really cool, and to celebrate them for being a San Francisco brand."