Castro restaurant Cook Shoppe (215 Church St.) is set to close its doors on Monday, in the wake of an investigation by the state's alcohol licensing agency and the arrest of one of the restaurant's owners.
According to Cook Shoppe's Mark White, the restaurant will be renamed and switch to a fast-casual concept before reopening in approximately 3-4 weeks. 
Cook Shoppe has been in hot water with the California Department of Alcoholic Beverage Control (ABC) since the agency received complaints the restaurant was serving beer, wine and liquor without a license.
Justin Gebbs, the ABC supervising agent in charge of the San Francisco District Office and Bay Area Enforcement Office, confirmed to Hoodline that his agency had opened an official investigation into whether the restaurant was illegally serving beer and wine.
As of today, however, the license application at 215 Church St. has been withdrawn, according to ABC public information officer John Carr.
"The license application is no longer pending," said Carr. "The matter is closed, for now, unless someone applies for a license at that location in the future."
Locals will recall that Cook Shoppe was formerly home to Chow on Church, which closed abruptly in March after 22 years in business.
The space was quickly taken over by White, a New York transplant. He reopened it as Cook Shoppe less than two months later, retaining much of Chow's original staff. White was already planning to open two restaurants across the street: brasserie and wine bar Gramercy Park (216 Church St.) and takeaway cafe Gramercy Park To-Go (212 Church St.).
Chow's Type 41 license to serve beer and wine was surrendered to the ABC after the restaurant changed hands earlier this spring, and the new owners were required to reapply for a new license. Without a license, Cook Shoppe was not permitted to serve beer and wine, nor to allow patrons to bring their own alcohol into the restaurant.
However, it appears Cook Shoppe violated this prohibition. A Yelp post from August 11 indicated that Cook Shoppe was indeed serving wine, and one on August 16 noted that the restaurant was allowing customers to bring in their own beer and wine with no corkage fee, "as the restaurant waits for its liquor license process to finish."
Numerous Hoodline tipsters have also reported that Cook Shoppe allowed customers to bring in their own beer, wine and liquor — the latter of which is not permitted at all under a Type 41 license, which only allows beer and wine sales.
White confirmed that Cook Shoppe was operating without a liquor license, and attributed the issue to a misunderstanding with the application process.
But the ABC's Carr says that his agency "made it clear that [Cook Shoppe] doesn't have a license yet." Some businesses are awarded temporary permits while they undergo the application process, but this was not the case for Cook Shoppe.
Public records indicate that Cook Shoppe's owners are Laurence Tonner and John Di Iorio. Only Di Iorio's name was listed on the application for a new Type 41 license at 215 Church St., filed on May 16.
According to public records, Di Iorio and Tonner are also partners in a catering firm, Avocado & Company, alongside Cook Shoppe pastry chef Janay McCullough.
White tells Hoodline he was a passive investor at Cook Shoppe who had loaned Di Iorio and Tonner $75,000 to get the restaurant up and running, as well as designing the menu and concept.
Cook Shoppe owner Lawrence Tonner (who also uses the spelling "Laurence") was arrested at the restaurant on August 16, and is currently being held without bail at the SF County Jail awaiting a September 18 court date.
Today, Carr confirmed that the criminal investigation at Cook Shoppe had concluded with the arrest of Tonner for selling alcohol without a license, as well as for outstanding warrants.
Public records from the New York State Department of Corrections indicate that Tonner, 29, was previously convicted in 2012 of felony second-degree burglary, grand larceny and criminal possession of stolen goods. Tonner was sentenced to three and a half years in prison and was released in December 2014. He is under post-release supervision until December 12, 2019.
In March 2015, Tonner was also at the center of a controversy surrounding a charity concert, for which he allegedly misrepresented the involvement of Lady Gaga and Elton John while seeking sponsorship.
Multiple tipsters have suggested Mark White's name is an alias. Two city officials told Hoodline that a man matching his description had introduced himself to them as Lawrence Tonner. 
When asked if Mark White was his given name, White confirmed that it was, in fact, an alias. However, he would not provide his given name, saying, "I'd prefer to remain anonymous."
Hoodline asked White if he had in fact ever presented himself as Lawrence Tonner to other people, including city officials. He said he'd done so "in a limited capacity," posing as Tonner as a means to help him.
"It was a complicated situation, and I regret putting my neck out on the line for someone else," said White.
White also confirmed that Tonner had introduced himself as John Di Iorio on occasion, but said that he himself had never done so. He claims that "Di Iorio is a non-present owner who spends most of his time in New York and about 30% of his time in San Francisco."
White says that plans for Gramercy Park and Gramercy Park To-Go are still ongoing, but that he'll be stepping away from Cook Shoppe and the other Church Street projects, returning to New York in mid-September.
Current Cook Shoppe employees will be notified today about the impending closure, and will be let go. White says those employees will be given the opportunity to reapply at the new, unnamed restaurant in two weeks.
White said that Cook Shoppe has stopped allowing customers to bring in their own beer and wine. All of the restaurant's alcohol has been moved across the street to the future home of Gramercy Park. 
Moving forward, White says Tonner's name will need to be removed from the business in order for the ABC to grant it a liquor license. But there's another obstacle in the way of the restaurant receiving its license, should another application be filed: Two neighbors have filed protests against it.
Carr told Hoodline that one of the protests stems from "concern the licensed premises will add to crime, and that the location is in an area considered to be 'high-crime.'" The other protest argues that the neighborhood already has too many liquor licenses. 
White confirmed that he's aware of the protests, and had been working to resolve the issues raised by neighbors, which he said include the pedestrian flow in front of the restaurant.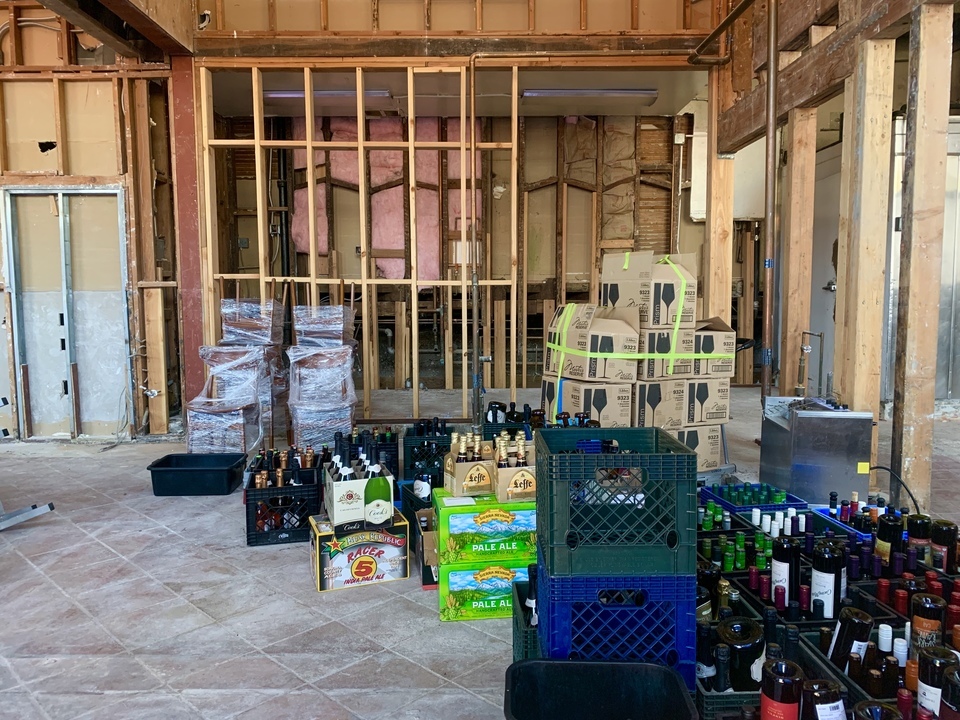 District 8 Supervisor Rafael Mandelman confirmed that White had been working with his office on the liquor license application and the restaurant's Department of Public Health permit. 
"We thought the issue was resolved," he said, noting that he'd referred White to State Senator Scott Wiener's office to assist with a liquor license transfer.
Victor Ruiz-Cornejo, Wiener's communications director, confirmed that Wiener was aware of the business. Wiener never personally met with representatives from Cook Shoppe, he said, but a staff member had referred them to an ABC representative.
Mandelman says he was unaware that Cook Shoppe had been serving alcohol without a license, and Ruiz-Cornejo said that Weiner and his staff were also unaware.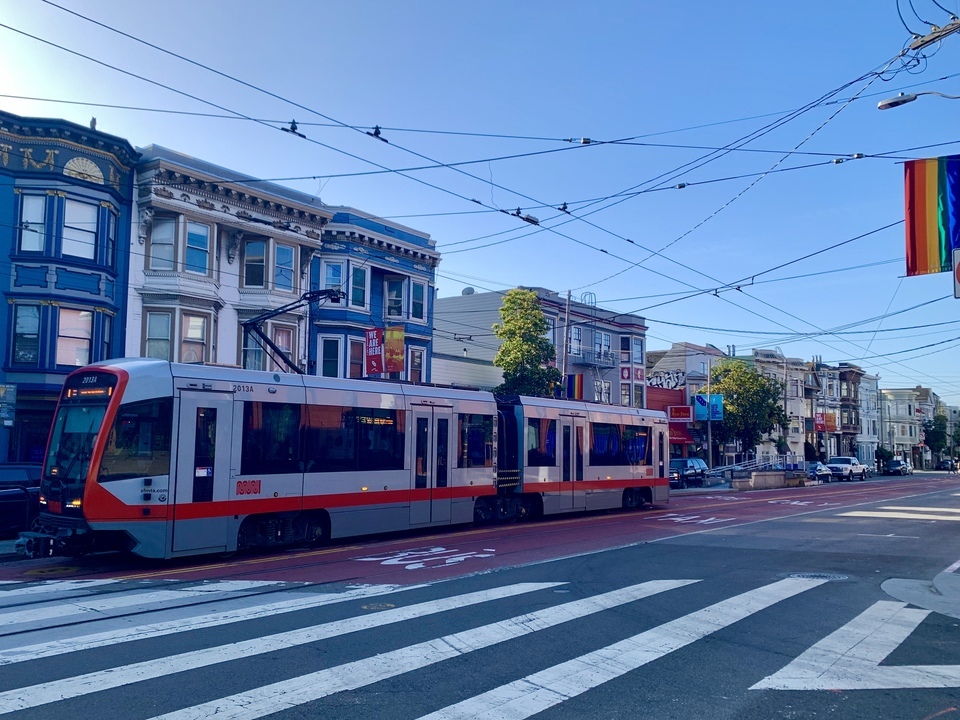 The Church and Market corridor has been hit especially hard by recent commercial retail vacancies, and the threat of another closure is notable for the neighborhood — especially as plans for Gramercy Park's opening across the street could also be impacted.
"I'm concerned about the future of the corridor," said Mandelman.
Update 8/31: Cook Shoppe is now closed. While White initially stated the restaurant would close on Monday, a new sign in the window says "We are permanently closed. Thank you for your support over the past few months."