Dreamforce, Salesforce's annual conference at the Moscone Center, is returning to San Francisco for four days, starting next Tuesday, November 19. And as always, Financial District and SoMa commuters can expect streets to be clogged as a result. 
In fact, the conference is already kicking off street closures, a week before the doors open to its expected 170,000 attendees. 
Starting today, the SFMTA has blocked off Howard Street between Third and Fourth streets for conference setup. The block will remain closed for just shy of two weeks, reopening around until 8 p.m. on Sunday, November 24.
For the duration of the closure, the SFMTA advises locals to expect "significant traffic congestion" in the area between 7 a.m. and 7 p.m. 
Howard Street traffic will be detoured southbound on Second Street to Harrison Street, and via New Montgomery Street and Hawthorne Street to either Folsom or Harrison streets. Parking control officers and SFPD traffic cops will be deployed at key intersections to manage drivers. 
To combat the traffic, "travelers are encouraged to take public transportation or use alternate routes," officials wrote in a blog post. 
But a host of Muni buses, including the 8-Bayshore, 8AX-Bayshore A Express, 8BX-Bayshore B Express, 10-Townsend, 12-Folsom, 14-Mission, 14R-Mission Rapid, 14X-Mission Express, 30-Stockton, 45-Union/Stockton, 81X-Caltrain Express and 82X-Levi Plaza Express, will also see delays from the closure. 
Bike commuters can expect a signed bicycle detour on Howard Street, turning cyclists north at Second Street to Market Street. Those who want to stay on Howard Street will need to dismount at Howard and Third streets and walk their bike through the event, along the north sidewalk.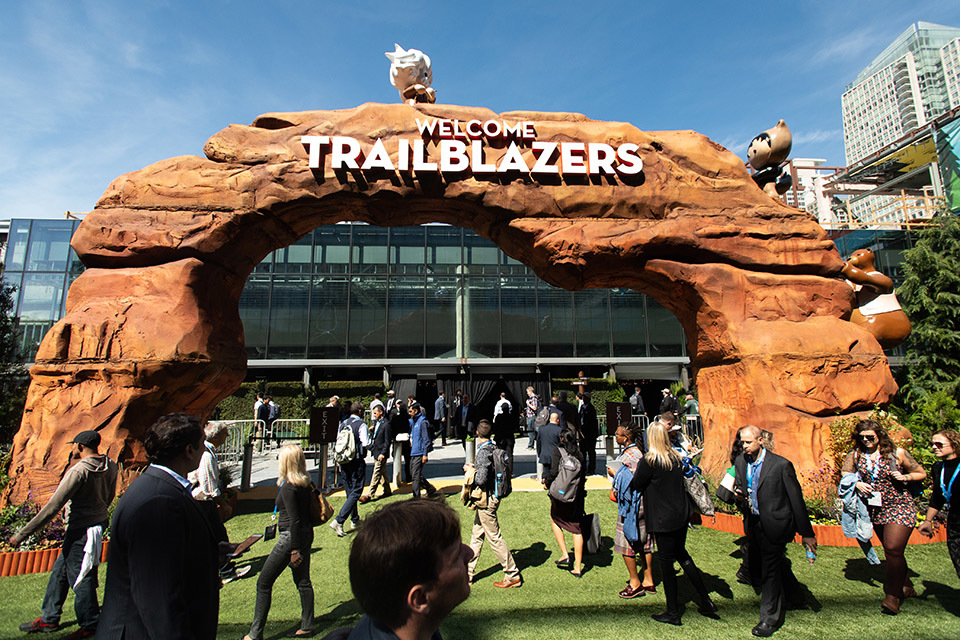 Attendees come from across the globe to San Francisco for the annual conference, whose current ticket prices range from $1,599 to $2,299.
Shuttle buses will be provided between Dreamforce hotels and the conference venues, in addition to a "campus shuttle" ferrying attendees between the major conference locations.
During the conference, temporary taxi stands for attendees will be established at the east side of Third Street (northbound) between Howard and Minna streets and on the south side of Howard Street (westbound) between Fourth and Fifth streets. 
Attendees with a Dreamforce conference badge can also store their bikes free of charge at Jessie Square, starting next Monday. However, overnight storage will not be allowed.