Lovers of 'Hot Latin Food' can rejoice: while the 'HOT LATIN FOOD' sign is coming down, a new Mexican restaurant, Taco Boys, is headed to the former location of Tacos Club at 2312 Market St. (at Noe St.).
Tacos Club quietly closed last month after six years in the neighborhood, leaving no indication of any future plans, but signs recently posted in the windows announced the future opening of a new Mexican restaurant in the space.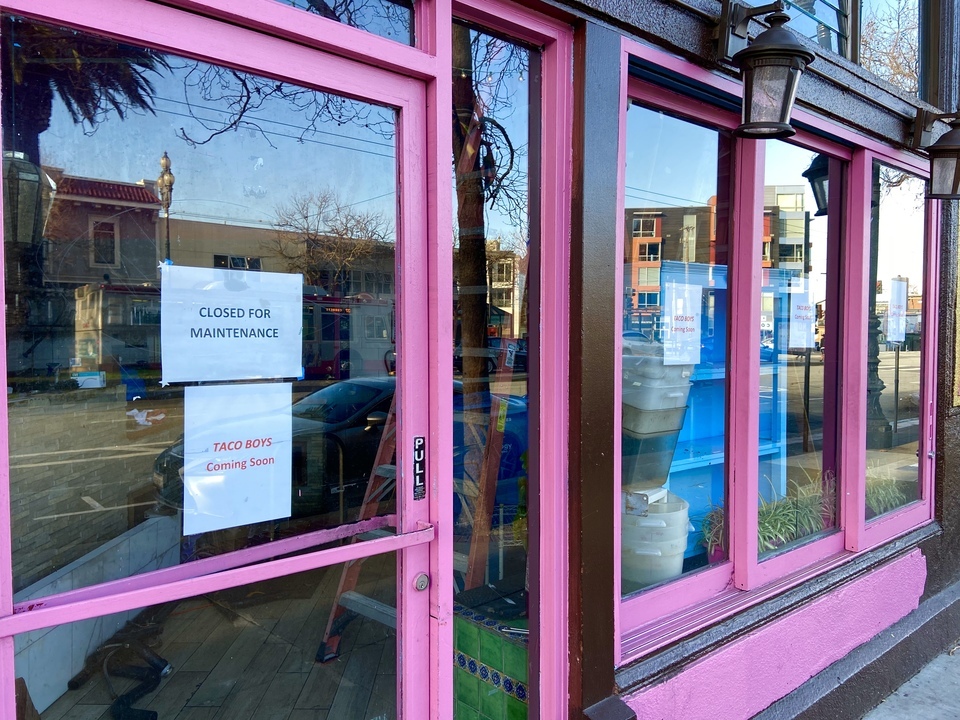 Hoodline spoke with co-owner J.B. Fasail, who said Taco Boys should open in two weeks. He's opening Taco Boys alongside his twin brother J.J. Fasail, who's no stranger to the Castro — six months ago J.J. took over smoke shop Koheba (2310 Market) right next door to the former home of Tacos Club.
J.B. tells Hoodline Taco Boys will serve authentic Mexican food, with an emphasis on tacos. Burritos, quesadillas and enchiladas platters will also be available.
The Castro has seen an influx of Mexican restaurants with the addition of El Capitan Taqueria (4150 18th St.) and the forthcoming Bonita Taqueria Y Rotisserie (3600 16th St.).
Asked how they'll compete with multiple Mexican restaurants in the area, J.B. said, "it's all about good food and good service." He added, "there's enough space for everyone."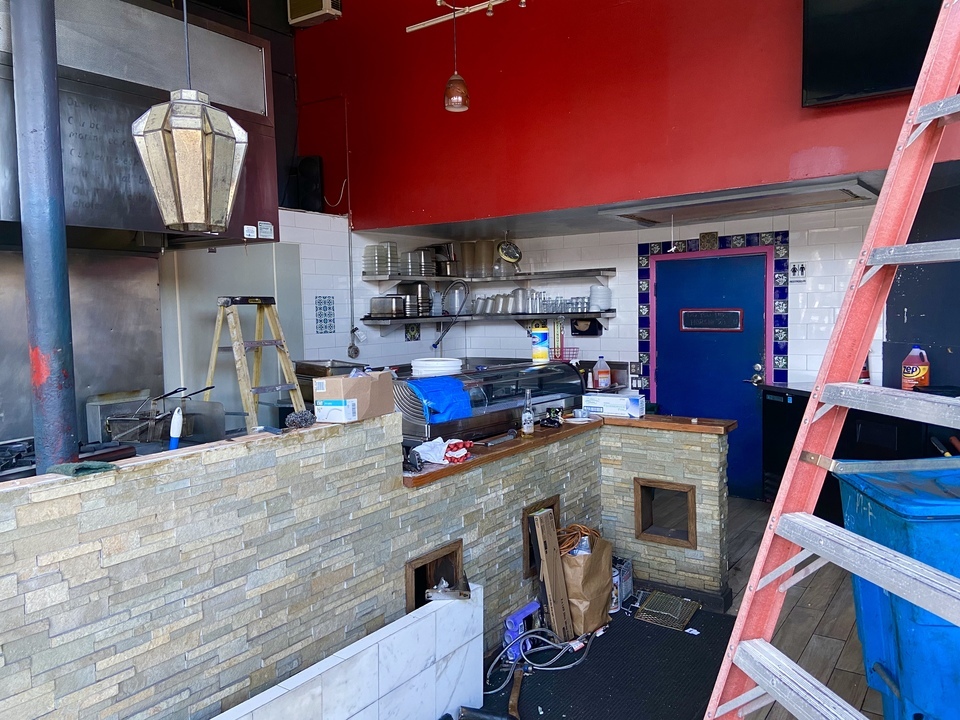 Remodel work is currently underway inside the restaurant. J.B. tells Hoodline he's confident they'll be able to open quickly.
They're currently working on transferring the Type 41 beer and wine license from Tacos Club.
J.B. told Hoodline they're looking in to the idea of adding a walk-up window to the space. If allowed, they'd provide late-night window service Friday through Sunday until 3 a.m.
Taco Boys plans to be open daily from 11 a.m. til midnight.