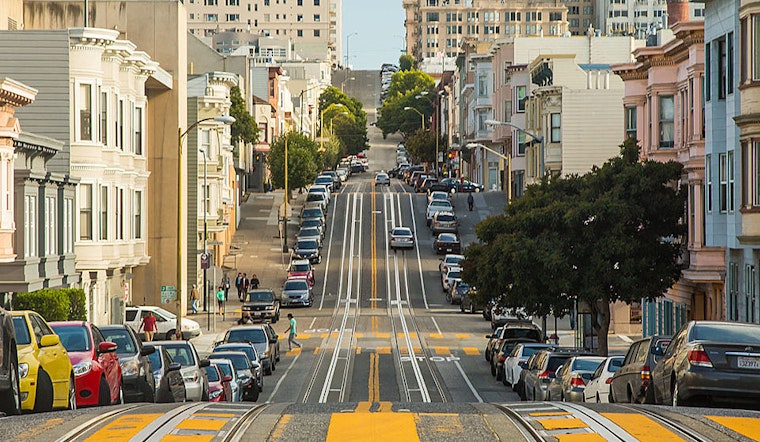 Published on March 10, 2020
Here are some notable crime incidents in SFPD's Central District since our last biweekly recap. The district encompasses Chinatown; the Financial District; the Embarcadero; Russian, Telegraph and Nob Hills; North Beach and Union Square.
Arrest made in apartment burglary
On March 5, a man of undisclosed age entered the apartment of a 28-year-old woman on the 1300 block of Washington Street (between Jones and Leavenworth) while she was asleep at 6:20 p.m. Police arrived and arrested the suspect.
Purse robbery in early morning hours
On March 4, a robbery occurred on Hyde Street and Broadway at 1:50 a.m. A man of unknown age took the phone, purse and wallet of a 23-year-old woman. He then fled in a vehicle. No arrest has been made.
Man breaks into apartment, gets pepper sprayed
On February 29, a man of unknown age unlocked the door of a 31-year-old man's apartment on the 100 block of Jackson Street (between Drumm and Davis) at 4:55 a.m. The victim proceeded to pepper spray the suspect, who fled on foot without taking anything. No arrest was made.
Suspect gets out of car, takes purse, flees
On February 28, a man of unknown age got out of a sedan and grabbed the purse of a 53-year-old woman at Jackson and Grant streets at 7:30 p.m. A struggle ensued but the suspect was able to take the woman's purse and to flee in the car. The purse contained cash and a phone. The suspect was not arrested.
Woman knocked to the ground in purse robbery
The same day, just 15 minutes earlier, a similar robbery occurred at Waverly Plaza and Sacramento Street when a man of unknown age got out of a sedan, knocked down a 65-year-old woman and took her purse containing cash and credit cards. The suspect then fled in the car. No arrest has been made.
Duo robs purse containing cash
On February 27, two men of unspecified age threw a 55-year-old woman to the ground on the 800 block of Pacific Avenue (between Stockton and Powell) at 7:25 p.m. The duo then took the woman's purse containing cash. No arrest has been made.
Woman robs hotel room, injures occupant
On February 24, a 40-year-old man, returning to his hotel room on the 200 block of Beach Street (between Powell and Stockton) at 5:51 a.m., saw a woman aged between 25 and 30 leaving with his belongings. He tried to stop her, but she kicked him and got away with cash, two laptops and a phone. No arrest has been made. The man suffered non-life threatening injuries from the encounter.
Suspect breaks into house while woman sleeps upstairs
At 4:55 a.m. the same morning, an unidentified suspect entered the lower level of a house on Russell Street (between Hyde and Eastman) while a 67-year-old woman was asleep upstairs. The suspect took a computer, a bag, a wallet, an ID and credit card before fleeing. No arrest has been made. 
---
Anyone who has information about any of these incidents is encouraged to contact SFPD via the department's anonymous tip line at (415) 575-4444, or text TIP411 with "SFPD" at the start of the message.
Here's why we usually don't include suspect descriptions in crime reports.