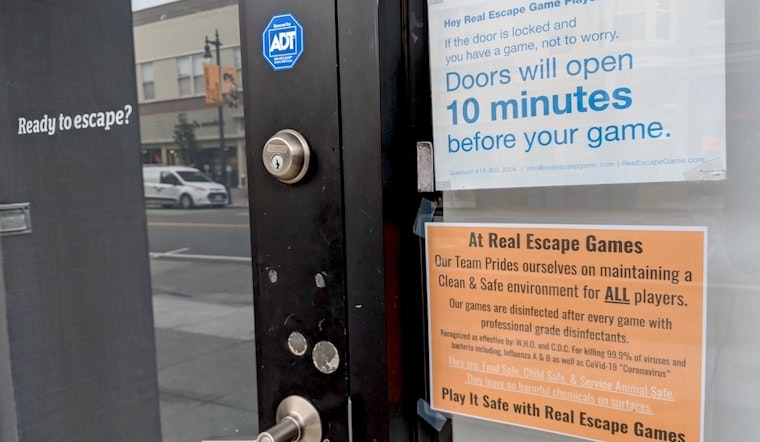 Published on March 20, 2020
Last week, Real Escape Game announced it would be shutting down both of its San Francisco locations at the end of the month, encouraging players to come out one last time to solve one of its famous immersive puzzles.
But after the Bay Area-wide shelter-in-place order was announced on Monday, it appears the popular escape room company will close for good earlier than expected.
When Hoodline first reached out last weekend, a representative at the company declined to comment on the reasons behind the decision, but noted that he and the rest of the staff at SCRAP Entertainment, Real Escape Game's parent company, were saddened to hear the sudden news of the closure. Subsequent phone calls to the business were unanswered.
In the email sent to past participants, SCRAP Entertainment made no mention of recent concerns about COVID-19, instead thanking participants and promoting games at its Japantown and Polk Street locations.
First of all, we at SCRAP Entertainment want to thank you for all the wonderful memories you gave us, from the Mysterious Room with Time Traveling to Time Looping to save a Popstar.  It has been an exciting time hosting teams, but we are shutting down by the end of March. It has been a pleasure to host your team throughout the years, both onsite in Japan Town and offsite at the Regency Center and AT&T Park.  This comes rather quickly but there still is one last chance to play. Come join our games for one last time in the final weeks of 1812 Polk Street and 1746 Post Street! 
Prior to Monday, Real Escape Game remained open, with seven different games available to reserve online. Now, calendar events for all activities on the company's website have been removed.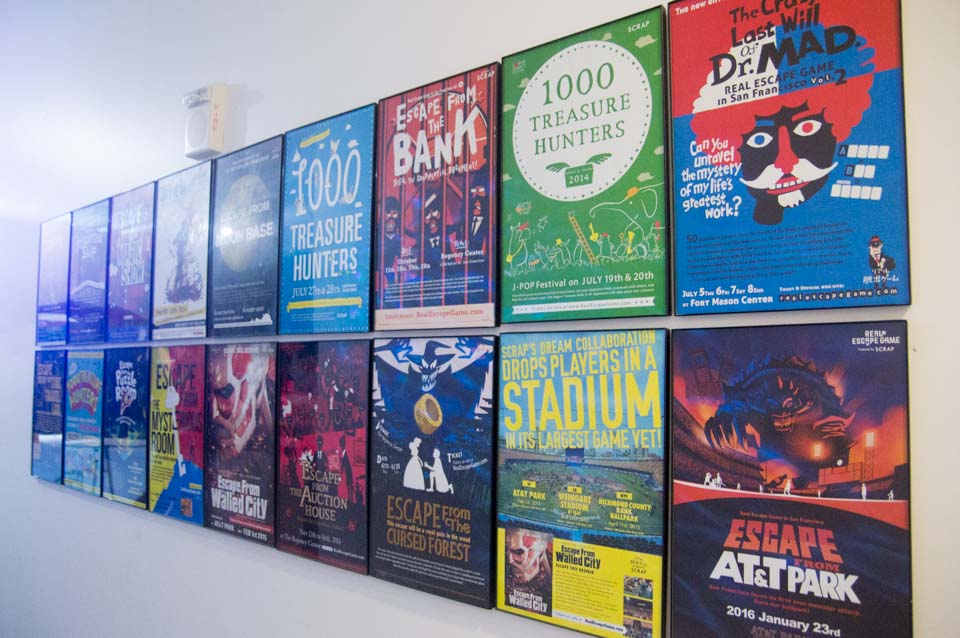 A worldwide trend that originated in Japan, escape games quickly gained global popularity among amateur and hardcore puzzle enthusiasts alike. Operated by the Japan-based company SCRAP Entertainment, Real Escape Game was the first escape room in the United States. 
Since 2012, Real Escape Game has produced dozens of different interactive games, which involve finding clues and solving puzzles before time runs out. Hoodline highlighted some of these games in 2016, including several large-scale events at Oracle Park (then AT&T Park) and the Regency Center.
As of August 2019, an analysis on Room Escape Artist reported there were roughly 2,350 escape room facilities in the US. The same analysis noted that there had been a significant increase in closures in 2018 and 2019, indicating that the industry may be seeing a downward trend.
While Real Escape Game will be closing for good, other escape room operators in the area are hoping to bounce back after temporary closures, including Palace Games in the Marina, EscapeSF in Chinatown, and PanIQ in the Mission District.