Yesterday both the Board of Supervisors and San Francisco Board of Education voted in support of establishing Safe Sleeping Sites for unhoused people.
The resolution, proposed by District 8 Supervisor Rafael Mandelman, received unanimous support. The resolution was co-sponsored by Supervisors Sandra Lee Fewer, Gordon Mar, Dean Preston, Ahsha Safai and Catherine Stefani. 
Mandelman, whose district includes the Castro, Mission, Noe Valley and Diamond Heights, proposed creating Safe Sleeping Sites in now-vacant parking lots. Locations mentioned include Castro's Everett Middle School and Kezar Stadium in Golden Gate Park.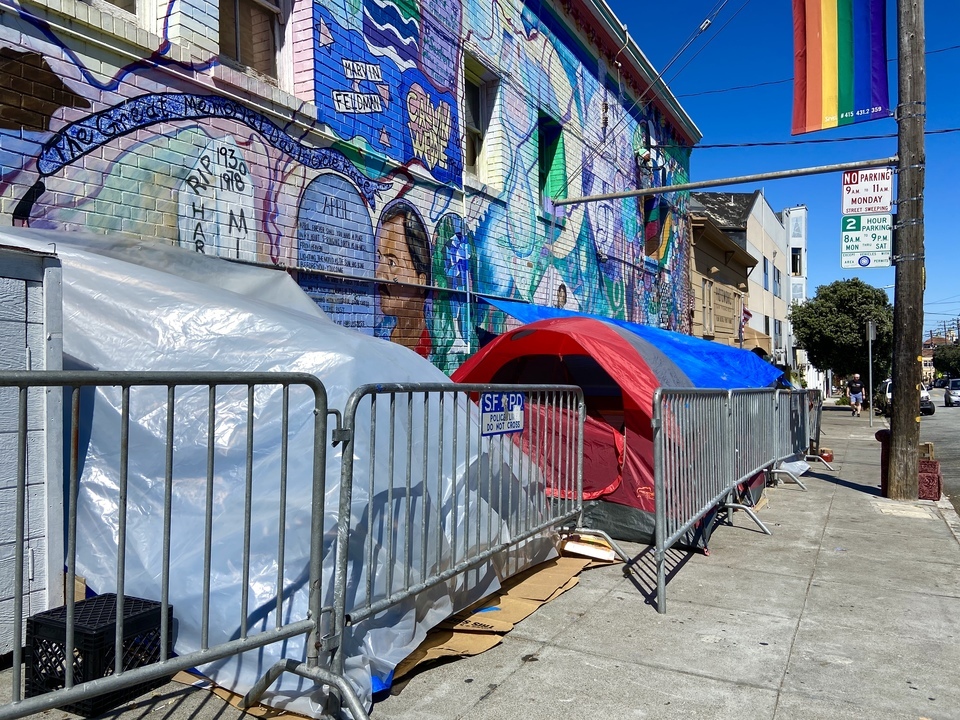 Mandelman said he introduced the legislation in part to better manage the encampments that already exist near some of the proposed sites.
"Tent encampments in the neighborhoods I represent are happening right next to, and in some instances on the campuses of, public schools like Everett Middle School, Sanchez Elementary School and Mission High School," Mandelman said in a statement.
The sites would follow public health best practices, including maintaining adequate distance between tents and providing access to sanitation facilities, food, and water.
"I'm proud of our Board and our District for stepping up and leaning in to do our part to help out in a citywide effort to confront the epidemic of homelessness that has become a deeper crisis during the Coronavirus pandemic," said Board of Education President Mark Sanchez.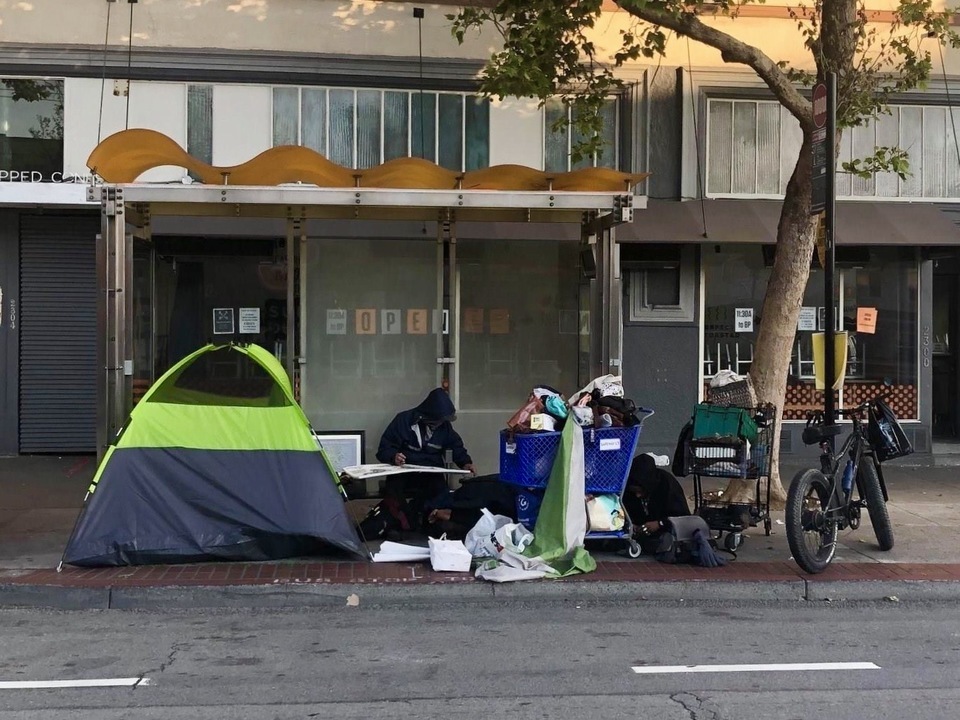 The vote comes as public health officials across the country struggle to deal with the challenges of unhoused people during the crisis. Last month the Centers for Disease Control (CDC) issued guidance regarding protocols for tent encampments during the COVID-19 emergency.
Protocols include not clearing encampments, encouraging people staying in encampments to set up their tents with sufficient space between them and ensuring nearby accessible and adequately stocked restroom facilities.
Hoodline spoke with one unhoused individual who supported the proposal. Todd Karpel, who's been unhoused for 16 years, said he believes the sites would provide more stability and security. "Hopefully it will lead to permanent housing," he said.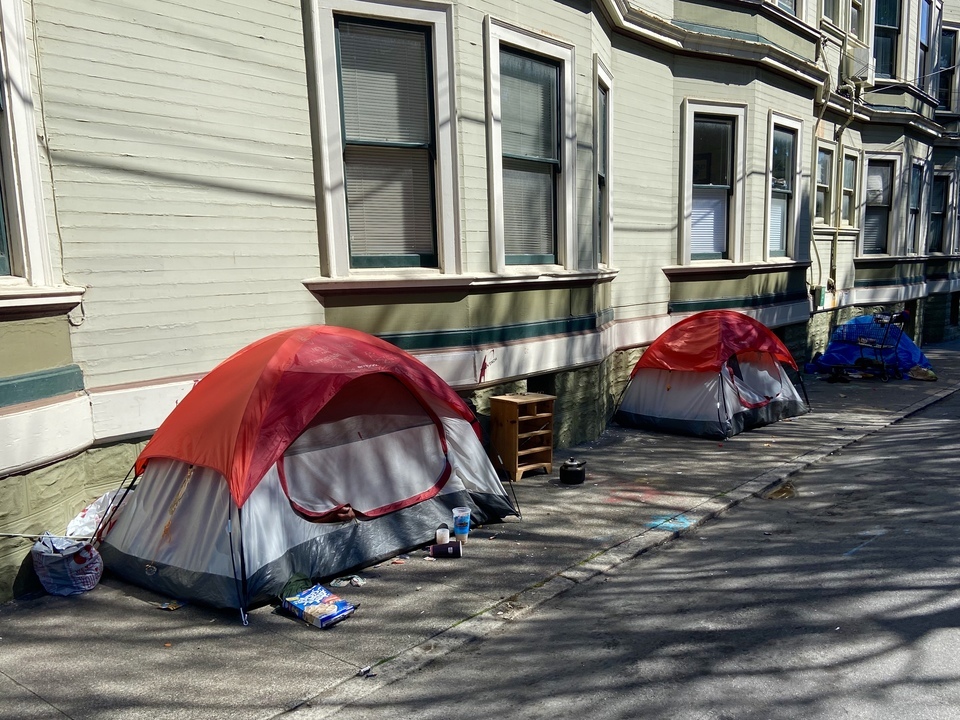 In recent weeks, Castro business owners and residents have reported an increase in homeless encampments in areas like Market Street and 16th Street.
"In the Castro and many other neighborhoods in San Francisco, tent encampments are growing," Mandelman said, "with encampment residents largely unable to achieve adequate social distancing or access hygiene and sanitation, creating a public health hazard to encampment occupants and neighbors."
He added, "In order to protect all of us during the COVID-19 crisis we need to embrace new and different strategies to provide safer alternatives to unsheltered people for whom we do not currently have an apartment, a hotel room or a shelter bed available."
Castro Merchants President Masood Samereie told Hoodline the organization fully supports the resolution.
"During this critical pandemic that we are facing, we need to protect all citizens including homeless population who are part of most vulnerable," Samereie said. "It not only protects the homeless, it also helps protecting residents and merchants and their employees who are operating during SIP."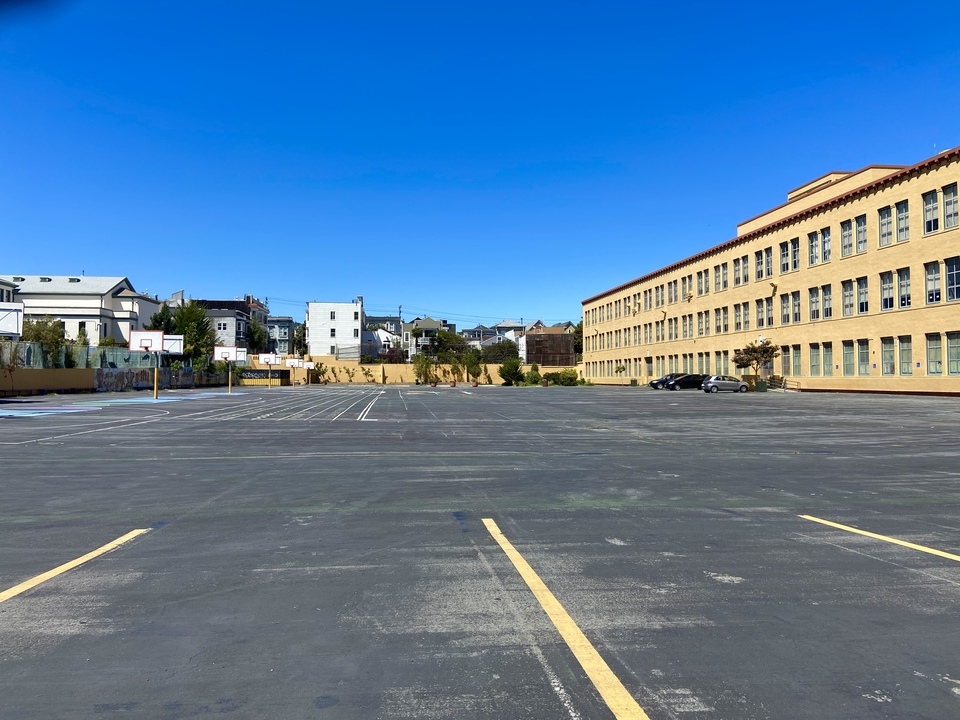 While a firm deadline has not been set, Mandelman tells Hoodline he's hopeful they can get sites opened by mid-May.
Hurdles to opening the sites include creating safety plans and securing 24/7 staffing, janitorial services, and other services to maintain the health and safety of those at the site and the surrounding neighborhood.
"I look forward to working with City departments, the School District and neighbors to open a Safe Sleeping Site to serve the Upper Market/Castro area as quickly as possible," Mandelman said.