Yesterday evening, an unhoused person residing in a Castro-area encampment sustained severe burns from a fire. 
SFPD spokesperson Adam Lobsinger said that police arrived at 16th and Market streets around 5:04 p.m. to find the victim, 25, suffering from an apparent self-immolation.
Passersby had already found a fire extinguisher and put out the blaze, which SFFD spokesperson Jonathan Baxter said had damaged a tent. Baxter declined to comment on the cause of the fire, adding that the incident is currently under investigation. 
The victim, whose identity was not shared with press, was admitted to a burn unit in serious condition.
District 8 Supervisor Rafael Mandelman, who represents the Castro, says that the person sustained burns on 70% of their body.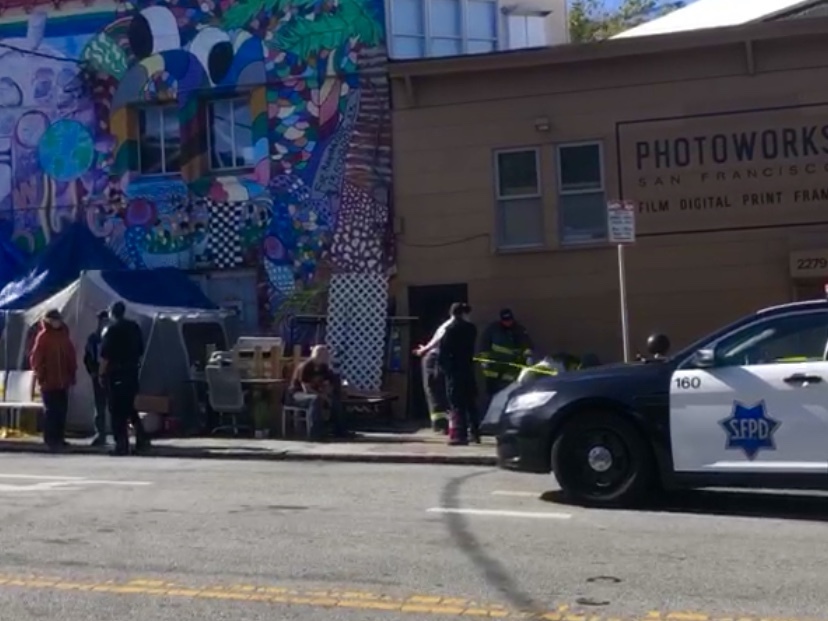 The incident took place in a longstanding 16th Street encampment that occupies the rear of now-closed restaurant Castro Republic (2295 Market) and Photoworks (2279 Market). The area has been problematic for years, with frequent tent encampments and garbage.
A tent village opened at Everett Middle School earlier this month was intended to relocate the encampment's residents; it's unclear how many were given offers to move, or chose to accept them.
---
Anyone with information is asked to call the SFPD tip line at (415) 575-4444, or text a tip to TIP411 and begin the text message with "SFPD."