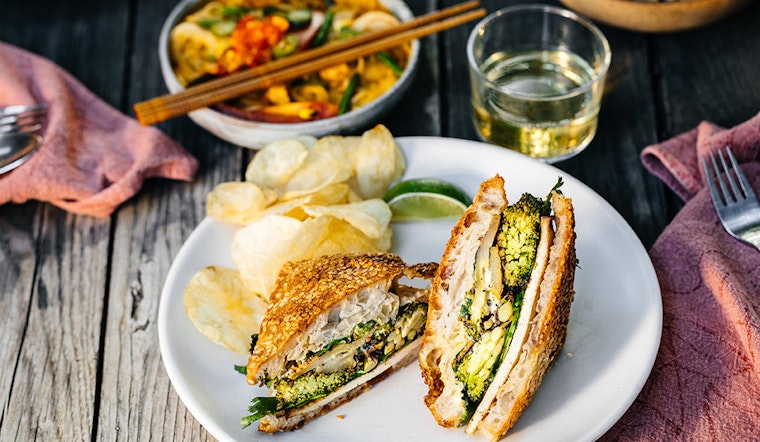 Published on August 04, 2020
Here's the latest in Oakland food news. In this edition: a Chinese-Singaporean vegan restaurant launches a fundraiser in support of its permanent home, a popular San Francisco-based barbecue spot closes its MacArthur outpost and Uptown has a new Japanese-American restaurant.
Fundraiser
Downtown
Lion Dance Cafe (380 17th St.)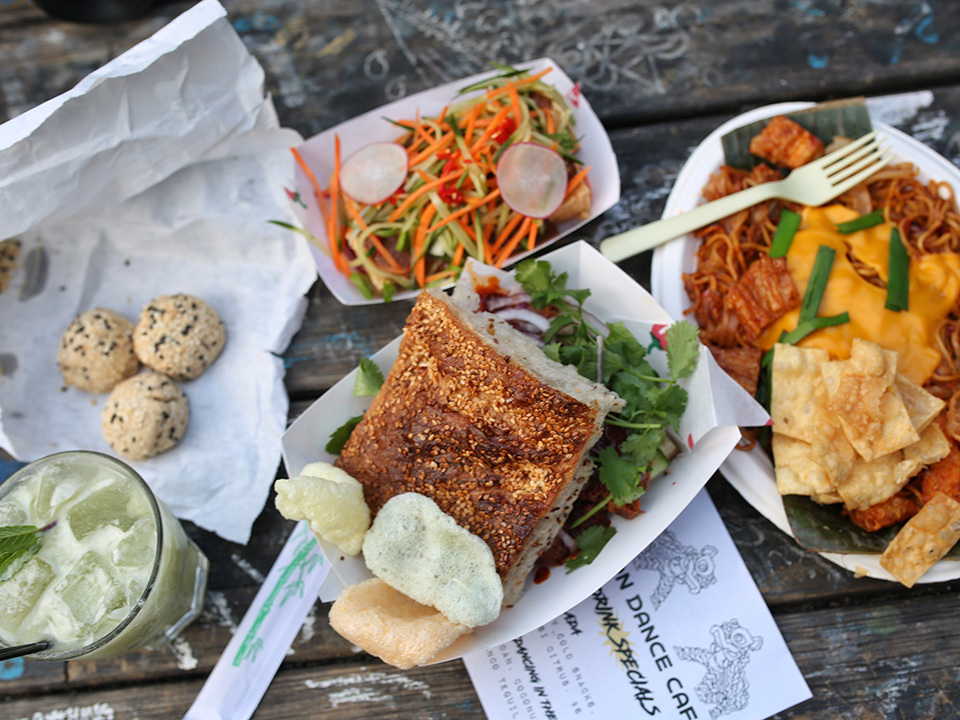 "We have finally secured a space for our vegan Chinese-Singaporean restaurant, Lion Dance Cafe," co-owner Marie "C-Y" Chia tells us. She plans to open Lion Dance Cafe along with Shane Stanbridge, the Chronicle first reported.
The duo has run S+M Vegan for six years, offering private dinners, pop-ups, catering and private chef services all over the Bay Area.
Today, the two are also launching their Kickstarter campaign with a $50,000 goal to "turn our plant-based Singaporean pop-up into a restaurant."
"Fortunately the place is a turnkey, so all we need to do is get all proper permitting and pass inspections," Chia said. She does not expect that any renovations will be necessary. 
The space was previously occupied by community favorite Liba Falafel, which closed recently. Chia said they were able to handle the transition together with Liba Falafel owner Gail Lillian. "[We are] honored to perpetuate her legacy of cooking vibrant veggie dishes in that space," Chia said.
She said they're looking forward to starting cooking their signature shaobing sandwich and spicy coconut laksa in the new permanent space. "We will be take-out only for the time being but hope to open our dining room in the future, once it is safe," Chia said.
Closed
MacArthur
4505 Burgers & BBQ (3506 MacArthur Blvd.)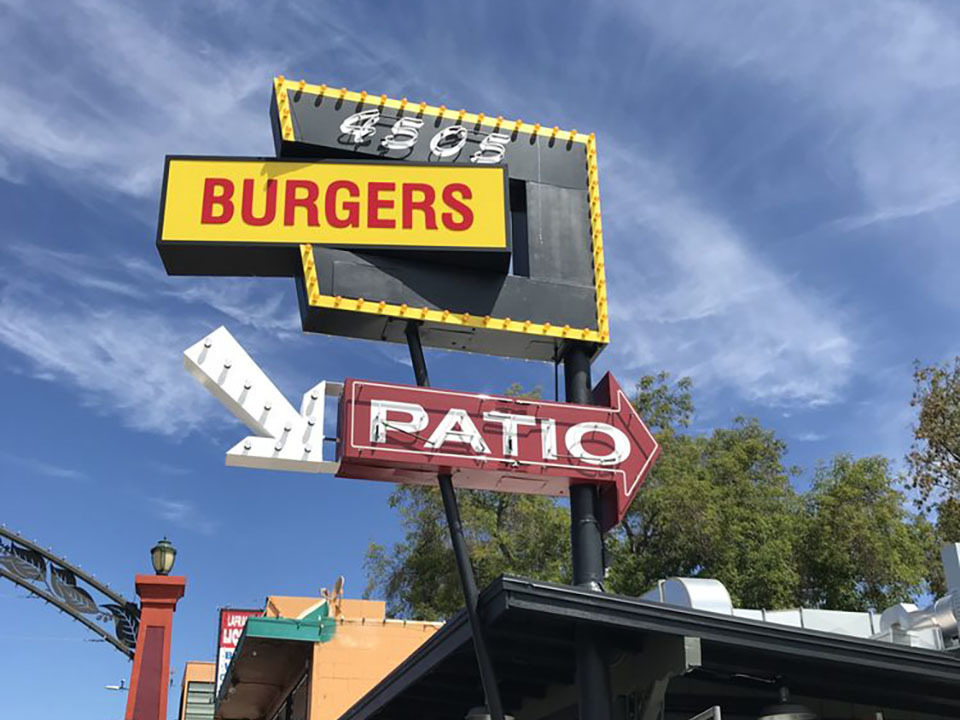 The first East Bay outpost of San Francisco-based 4505 Burgers & BBQ just opened last summer. It has now shuttered its doors for good, Eater SF reports.
"It is with heavy hearts that we announce our MacArthur location is closing its doors indefinitely beginning today," a representative of the barbecue spot wrote on Instagram. But it's not a goodbye forever — "our goal is to bring our BBQ back to the East Bay in a new, creative way," the post read.
The post states that the hiatus is due to the challenges the last couple of months imposed on all restaurants. "There are a few things on the horizon, so stay tuned for more," it continues.
The San Francisco location will remain open in the meantime.
Open
Uptown
Masabaga (2022 Telegraph Ave.)
Sushi chef Masa Sasaki opened Masabaga, a Japanese restaurant serving items like a fried tuna belly sandwich or a Washugyu burger, on the Telegraph merchant corridor last month. The spot was previously occupied by Hutch Bar & Kitchen.
Diners can also choose items like a saba sandwich with Norwegian mackerel, frisee, onion, Meyer lemon and pickled daikon, or a Kewpie mayo style mac salad with burdock, ginger, shungiku, sesame and Koji pickles.
Masabaga also offers Ramune, a Japanese carbonated soft drink, fries, and tapioca crackers with chili and lime.
The new restaurant is open on Thursday and Sunday from 12 p.m. to 8 p.m. and on Friday and Saturday from 12 p.m. to 9 p.m.
---
Have you noticed a new addition to (or subtraction from) Oakland's food landscape? Text a tip and a horizontal photo to (415) 200-3233, and we'll look into it.