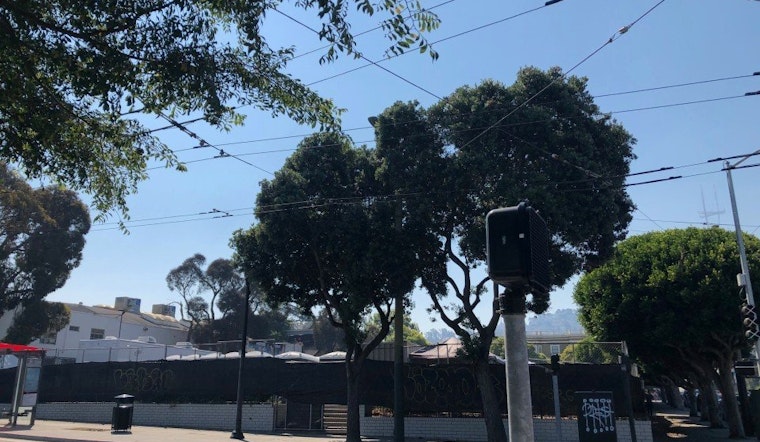 Published on October 29, 2020
Tonight from 6 to 8 p.m., developers of the 100% affordable housing project slated for construction at 730 Stanyan Street will host a third community meeting for area residents, to answer questions, reveal further information about potential site design, and solicit feedback.
This is the third such meeting, after a similar one in August where details about the site were outlined to the public, and marks an approach to the end of the predevelopment and community engagement process before the project goes to planning.
The site, formerly a troubled McDonald's location that was acquired almost three years ago by the Mayor's Office of Housing and Community Development, to the tune of $15.5 million, is being developed jointly by the Tenderloin Neighborhood Development Corporation and Chinatown Community Development Center. The McDonald's was demolished in February, and starting in May this site has been occupied by a city-sanctioned Safe Sleeping Village for the homeless.
Expected to accommodate between 120 and 150 housing units mixed across studios and one-, two-, and three-bedrooms, the building will become the Haight's largest residential structure, somewhere between 60 and 83 feet in height depending on final design parameters. Architects YA Studio and OMA are working on integrating the site's design into the adjacent park and residential side streets. Developers said that if funding goes as planned, construction could begin in the summer of 2022.
To attend the meeting, participants will have to register first on the project's website and then follow the login instructions sent by email.