Wade Joffrion and Greg Price's Corona Heights "storybook house," the 1917 brick-clad cottage at 45 Upper Terrace, is regularly the most-decorated house in the neighborhood and a seasonal highlight for passersby at Christmas, Valentine's Day, Easter — pretty much any opportunity to decorate. Every year it draws throngs of people in different seasons, looking to catch an eyeful.
We recommend a visit every year, but with Halloween festivities dampened or on hold completely with the COVID-19 pandemic, there's extra incentive to make an effort to hike up there for a look.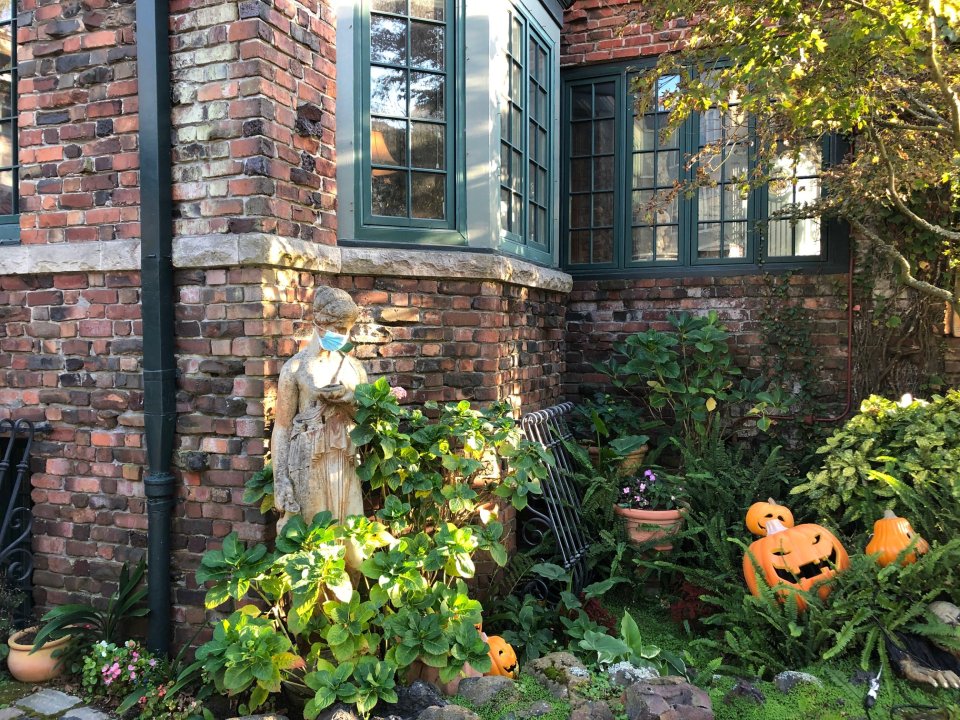 Photo: Camden Avery/Hoodline
This season the decor ranges from the cute and eerie — smiling jack-o-lanterns, pumpkins hanging from trees, and angelic statuary wearing surgical masks — to the frankly terrifying, like the evil clown scarecrow overlooking the intersection of Masonic Avenue and Roosevelt Way or the vampire-zombie butler at the front door.

Photo: Camden Avery/Hoodline
Like last year, this season the "Lost Souls Cemetery" temporarily installed on the house's front lawn includes tombstones for some of the other creepiest people Joffrion and Price could imagine: Republican figures like Mitch McConnell, Kellyanne Conway, William Barr, and Donald Trump — all given special poignance on the eve of a presidential election. One tombstone features a photoshopped picture of Donald Trump lying in an open casket, attended by the Obamas, Clintons and Bidens.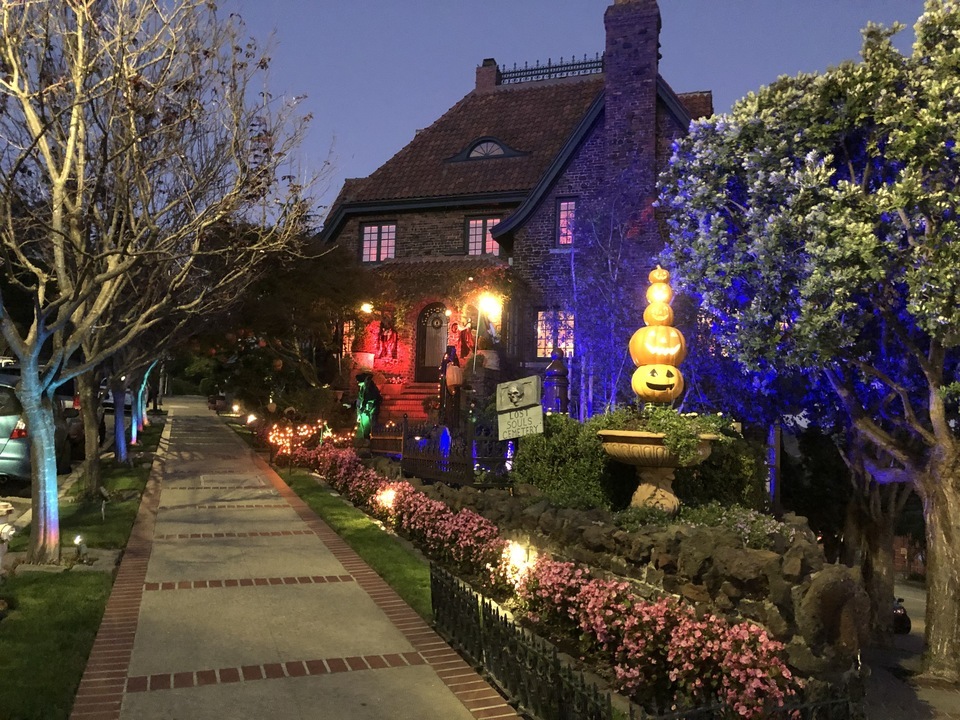 Photo: Alisa Scerrato/Hoodline
The house is reached either by car or by a slight walking detour away from nearby Buena Vista or Corona Heights parks, and it is lit up after dark for extra spookiness.