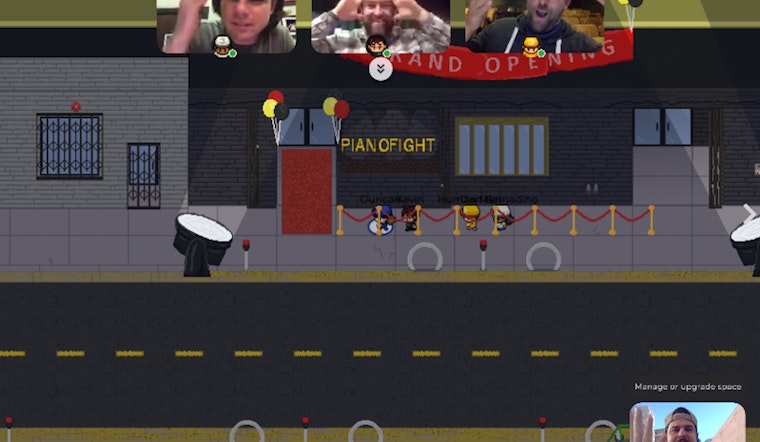 Published on October 27, 2020
The team behind PianoFight is launching a virtual venue this week with a fundraising event that aims to let attendees mingle and interact safely from their own homes.
PianoFight, which has a long-standing Tenderloin location and a recently acquired Oakland location, has been forced to move online, like many venues, while indoor live events are still not considered safe during the ongoing pandemic.
"We wanted to do something where lots of people could attend safely, and would still be able to run into folks they like but haven't seen in awhile," PianoFight co-founder Rob Ready told us. For those two reasons, the team chose to use Gather.Town, a software that creates a map for people to interact with others in different rooms.
PianoFight has recreated the entire PianoFight SF venue, at 144 Taylor St., in 8-bit arcade pixel form for PianoFight URL: A Benefit for PianoFight IRL.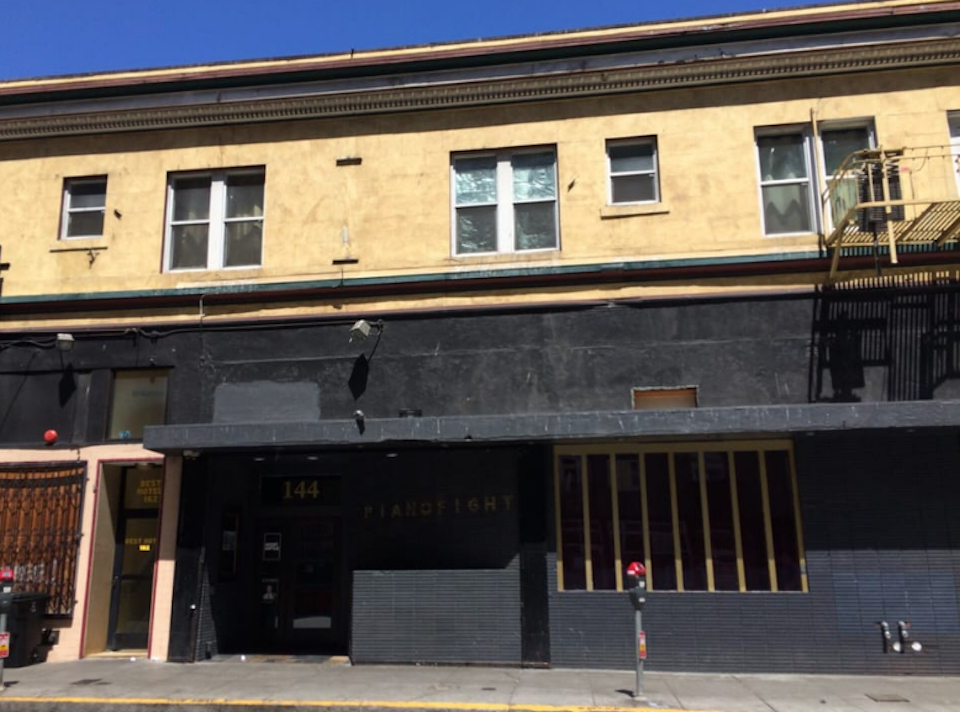 PianoFIght has operated at 144 Taylor St. since 2014. | Image: Kevin Y./Yelp
Ready said Gather.Town is "sponsoring us by knocking down their pricing because they like how we've been using the software."
The virtual venue includes separate theaters, a bar area with booths and tables, interactive carnival-style booths, and even bathrooms. As visitors move through the space, audio and video will change based on proximity to other people, and they can stop and interact with anyone else in the venue.
Artists will be playing intimate shows throughout the virtual venue, each with a virtual tip jar, and attendees can also participate in a late night open mic night. There's a donation-based option to skip ahead in lines and for a small gift to PianoFight, artist Justin Gomes will design a custom pixel art avatar for you to move around the venue.
One week away! Sick of Zoom shows? Us too! So come bump into those random friends you haven't seen during quarantine and raise money for theaters on both sides of the Bay. See you Thurs!

Posted by PianoFight on Thursday, October 22, 2020
Since the digital bathrooms won't be useful for their typical purpose, PianoFight will be offering toilet tarot readings and "potty poetry" in those virtual rooms.
Also, two of PianoFight's bartenders will be on staff to evaluate the contents of your fridge and liquor cabinet to suggest an adult beverage using the ingredients on hand.
And for the first time since lockdown orders started in March, PianoFight is opening its kitchen for the night. For $250, executive director Dan Williams will cook a meal for two and deliver it to your door, complete with cocktails and appetizers. That option is going fast — according to Ready there is only one more slot available, since Dan is doing all the cooking and delivery himself.
The virtual space will be used for future PianoFight events, and a silent auction to be hosted this week includes the naming rights for the digital theaters, bathrooms, and other areas of the digital venue.
PianoFight has been offering free and donation-based online events throughout the pandemic, but this one is a fundraiser, so general admission is $20 at 7 p.m.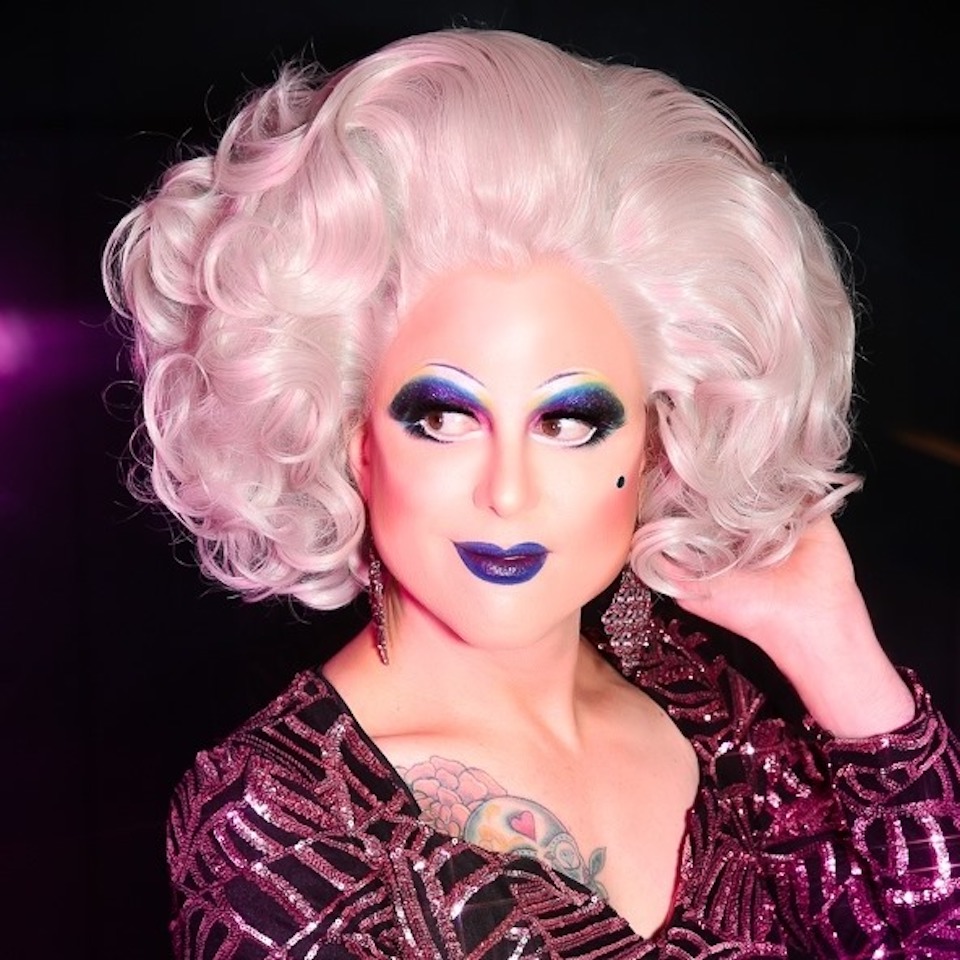 Elsa Touche is a featured performer during the VIP grand opening ceremony | Photo: PianoFight
VIP tickets, which include early entry for virtual tours by PianoFight's founders and an exclusive grand opening variety show, are $50.
Funds will go to support both of PianoFight's locations, in the Tenderloin and in Oakland. The Oakland space is currently being used for movie shoots and live-streaming church services, Ready said. They're working on installing a photography exhibit to be viewed through the front windows at 1540 Broadway, between 15th and 16th streets, that will open in the next couple of months, he added.
Tickets and more details about the grand opening of URL PianoFight are available on EventBrite.