Despite ongoing uncertainty around when theatrical performances will return, the Tenderloin's PianoFight isn't letting the pandemic slow it down. 
Instead, it's expanding to Oakland, taking over fellow theater the Flight Deck (1540 Broadway, between 15th and 16th streets).
The deal has been in the works since November, when the Flight Deck announced it would be giving up its lease. Concerned Oakland's only black box theater would be gutted and turned into a co-working space for startups, PianoFight sprung into action, soliciting funding from local foundations. 
Co-founder Dan Williams said the Rainin, Hewlett, and Zellerbach foundations will contribute a combined $100,000 to ensure "the theater stays a theater." 
"Nobody wants [the alternative]," said co-founder and artistic director Rob Ready. "Not even startups."
PianoFight has occupied its Tenderloin space, with an on-site bar and restaurant, a cabaret stage and two black box theaters, since 2014.
Prior to the pandemic, it played host to a diverse collection of acts, from stand-up comedians to bands to improvisation troupes. It was also enmeshed in the Tenderloin community, offering its spaces to Code Tenderloin and other local organizations during the day. 
For the time being, the Tenderloin location is relying on crowdfunding to make it through. It's raised $55,000 from the community, and attained both Payroll Protection Program and Economic Injury Disaster loans to help keep the business afloat.
Ready says the appeal of expanding to Oakland is its "bad-ass community of artists, already there, making it work." 
PianoFight's house band, the Californicorns, has been practicing in an Oakland studio since 2009, and the theater regularly collaborates with indie artist teams in the East Bay, like Hoodslam and Tourette's without Regrets.
The theater also plans to retain employees of The Flight Deck's former leaseholder, Ragged Wing Ensemble, to help support operations and planning. 
"We love Oakland," Ready said. "It's full of rad artists that we'll now get to work with on a much deeper level."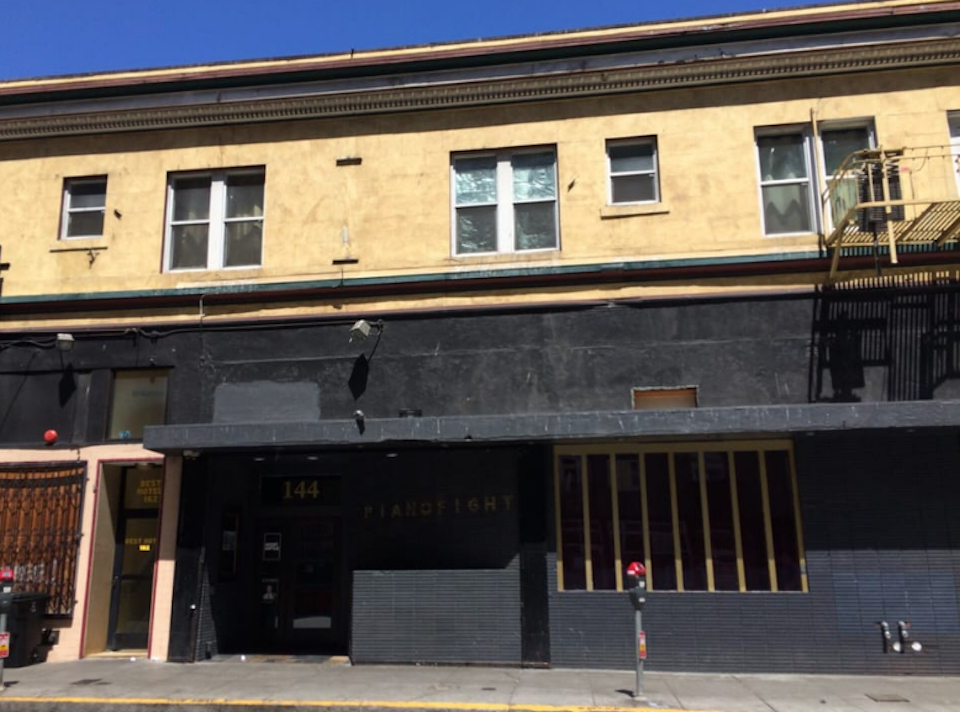 With an already-built stage, risers and lighting, the space won't need much work, Williams said. All that's needed are some small aesthetic modifications, including new signage and a fresh coat of paint in the lobby.
Since neither theater can open until San Francisco and Alameda counties give the all-clear for in-person events, PianoFight is turning to the virtual sphere. It will host its own digital streaming event in the early fall, and hopes to help other Bay Area artists "safely get their work online as soon as possible," Ready said.
In the meantime, fans can stay engaged via the theater's social media feeds, which include  a schedule of live-streaming events, subscribe to its email newsletter, or offer some financial support through Patreon or PayPal. 
"Or just send us nice emails with compliments — we like those, too," Ready said.