Fans of San Jose's Michelin-starred Adega restaurant can now sample its much-lauded Portuguese cuisine via small plates in a more casual setting, at their second spot that's just opened in the city's downtown.
This new venture from the owners and chefs of Adega is called Petiscos, Portuguese for tapas, and indeed the chefs are serving smaller versions of their popular fare there.
"Petiscos and tapas both have their roots in the Iberian Peninsula. Tapas are better-known in Spain, and petiscos in Portugal," explains the restaurant's website. "They are smaller, sharable plates of traditional dishes. By offering smaller versions of these dishes we encourage you to order and taste several of them."
Opening the new restaurant offered the owners an opportunity to rehire some staff they had to lay off from Adega when the pandemic forced it to close in-person dining, according to the Nob Hill Gazette. But the new spot isn't without its own COVID-related challenges.
Petiscos had been all ready to open in mid-November when new restrictions in the county, shutting down indoor dining among other things, forced the owners to change course and prepare outside tables instead. It's now open for outdoor dining (reservations recommended but not required) and takeout.
"We were all set and ready to open Petiscos this week," reads an announcement posted on Facebook on Nov. 15. "We are working as fast as possible to open outdoor dining with a few tables outside until we can welcome you inside our dining room."
The eatery opened for outdoor dining (reservations recommended but not required) and takeout on Friday, Nov. 27.
"If you love @RestaurantADEGA, you'll LOVE #Petiscos," posted one Twitter user the day the new restaurant opened. "Ridiculously good."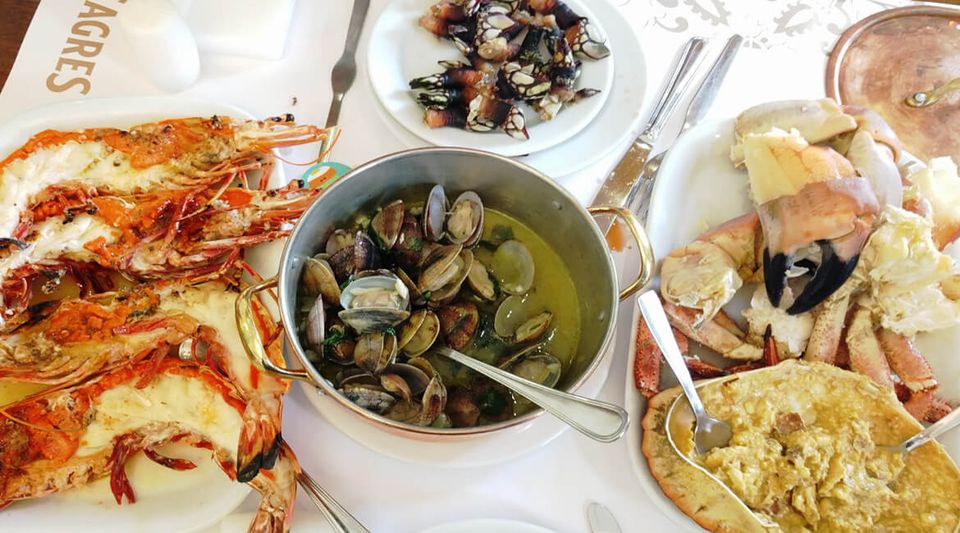 Portuguese fare at Petiscos. Photo: Petiscos/Facebook
The menu features a wide selection of petiscos, including roast octopus ($15), Francesinha sandwiches ($21) – a specialty of the city of Porto – and chouriço (Portuguese chorizo) cooked in flamed alcohol ($9).
"Portuguese chouriço is smokier than Spanish chorizo," advises the restaurant's Facebook page.
The new eatery celebrates its Portuguese heritage in a mural by local artist Joseph Arruda that depicts San Jose's Five Wounds Church alongside monuments in Portugal itself.
"We are so proud to reveal our one of a kind original design by local @sofa_district artist Joseph Arruda and assisted by Ben Henderson here at Petiscos," declares the Adega Instagram page. "We are so honored to have on display one of the oldest buildings in San Jose, our very own Five Wounds Portuguese Catholic Church."

New mural at Petiscos features San Jose landmark. Photo: Joseph Arruda/Twitter
Co-owners Carlos and Fernanda Carreira fixed up a historic brick restaurant space at the corner of South First and West San Salvador streets to become home to Petiscos, reports the Mercury News, which also shares that Adega was the city's first eatery to earn a Michelin star.
Petiscos is located at 399 S. First St. Visit petiscosadega.com to place takeout orders and reserve outdoor tables.