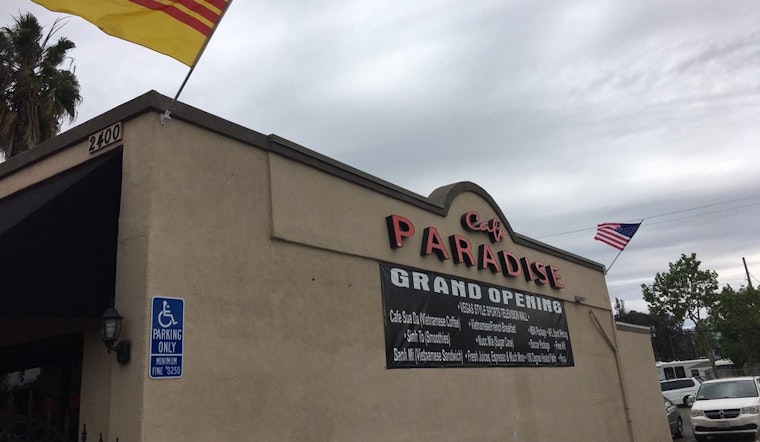 Published on December 28, 2020
San Jose Vietnamese restaurant Café Paradise (2400 Monterey Hwy) was the location that sold a winning SuperLotto Plus ticket on Saturday — and the unidentified winner is taking home $18 million.
The California Lottery identified the restaurant as the selling location of the winning ticket in an announcement about the winners, and the single jackpot winner had all five numbers right as well as the "mega" bonus number: 4, 6, 16, 19, 32 with a mega number of 2.
The three-year-old Café Paradise boasts a "Vegas-style sports television wall" and specializes in banh mi sandwiches, Vietnamese coffee, and smoothies. And now, as KRON4 notes, the restaurant gets a (likely much-needed) $90,000 payday from the California Lottery for being the site that sold the winning ticket — and some nearby resident or regular at the place is getting $18 million richer.
Additionally, and very coincidentally, two other "5/5" winning tickets were sold at the same 7-Eleven store in Vallejo — both tickets had the five main numbers right but not the mega number. Those winners each get $8,699.
It's been a lucky week for Bay Area residents amid a pandemic! Just last week, a San Francisco woman named Arminda Villafuerte won $10 million on a scratcher she bought at a gas station.