Their ducks may have come home to roost for three Santa Clara residents accused of stealing a neighborhood icon: a yellow duck statue named Rubberta that normally resides in the front yard of a private home in Mountain View.
Mountain View police say they've arrested three people in connection with the theft of the statue, which the department called a "beloved neighborhood art piece."
After Roberta — rumored to be worth thousands of dollars — was stolen, police released video showing three people driving up, cutting the statue free with bolt cutters and taking it away. The statue was then returned and police tracked three suspects to a home in Santa Clara, they said.
Officers served a search warrant at the home, where they stated they found narcotics and burglary tools. Erik Gonzalez, 38; Eleyight Silva, 25; and Sabrina Inigo, 36, were arrested on suspicion of possession of narcotics, possession of burglary tools, grand theft, child endangerment, and outstanding warrants, according to the police department.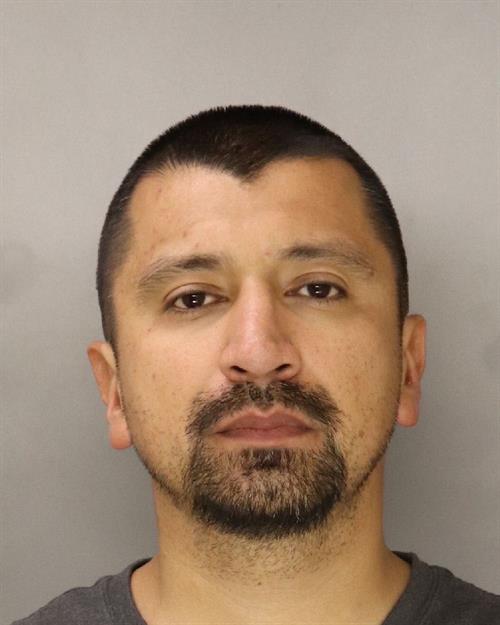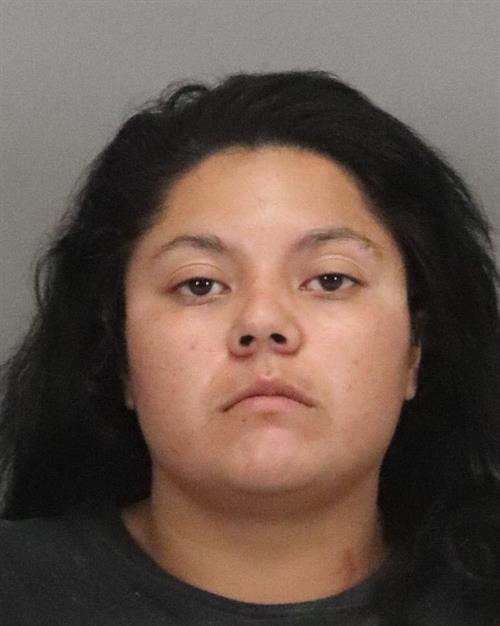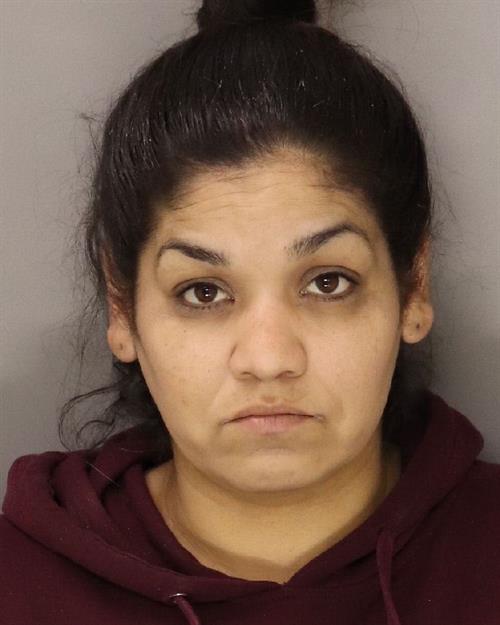 Erik Gonzalez, Eleyight Silva and Sabrina Inigo were booked into Santa Clara County Jail. | Photo: Mountain View Police Department
"Our detectives pride themselves on holding those who commit crimes accountable for their actions," the Mountain View Police Department said in a statement. "Even though Rubberta was returned after video of the theft was released, our detectives continued investigating, ultimately leading to the identification of the suspects, their arrests and the discovery of the additional criminal charges."
All three suspects were booked into the Santa Clara County Jail, police said.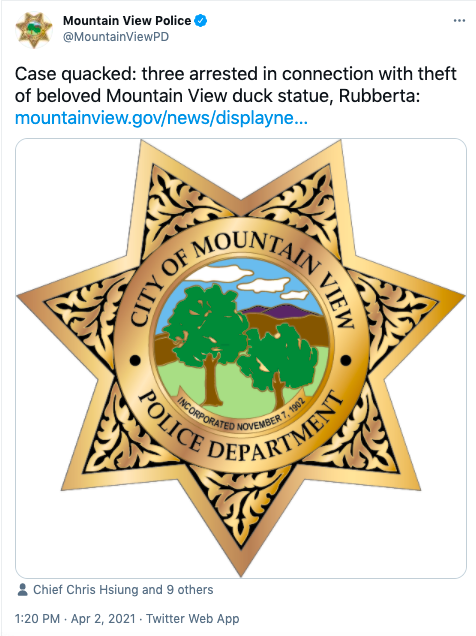 While the charges are dead serious, the department (and the internet) had some fun with the news. "Case quacked," read a police Twitter announcement about the arrests, and the official statement added: "We didn't duck away from this case."
"Once again proving you can't duck the long arm of the law," responded a follower.
Police observed that the statue had been missed not just by its owners but by community fans, as well. "One of our officers noted the artistic piece is always a bright spot for kids to stop and admire when he would see families on neighborhood walks," reads text in the police video. "So this bird is certainly not just some poultry statue when it comes to how beloved it is!"
Rubberta is now safely back nesting at home on Stierlin Road.