A new custom fine jewelry workshop Nick Engel & Co. has opened in the Castro at 4011 18th St., formerly Mini-Chic and Turkish Modern.
Hoodline spoke with jewelry shop owner Nick Engel who says the store opened about three weeks ago.
Engel tells Hoodline he has 22 years of experience as a jeweler. Founded in 2004, Nick Engel & Co. has operated out of spaces downtown for the past 12 years. The store was formerly inside the Phelan Building (760 Market St.) for about five years, and most recently was in the James Bong Building (833 Market St. at 4th St.).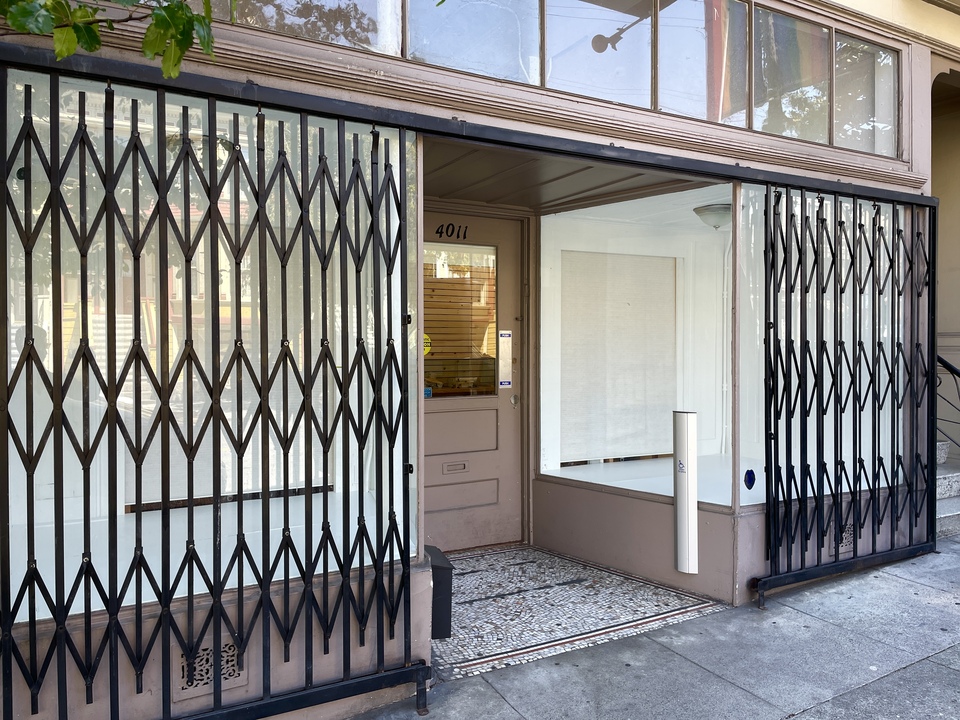 Nick Engel & Co. is now open at 4011 18th St. | Photo: Steven Bracco/Hoodline
"That was my 'dream office' because I looked down on Market St," said Engel. "After the pandemic, it got a little dicey downtown."
Engel said it was after he and another employee recently had children that they decided it was time to find a safer neighborhood.
After looking at few other neighborhoods, Engel said he decided on the Castro because "the vibe was right." For Engel this marks the first time he's had a real store as all his previous studios have been inside office buildings.
Engel explained that about 15 years ago he came to the Castro with another jeweler friend who sold her art at Given art gallery, formerly Harvey Milk's Castro Camera at 575 Castro St. Engel said that experience stuck with him because the store owners bought his work as well. "As an artist that was unheard of," said Engel.
"When we started looking for a new shop I was really inspired by the interaction I had in the Castro many years ago," said Engel. "I always thought the Castro seemed like the greatest neighborhood to be in as an artist."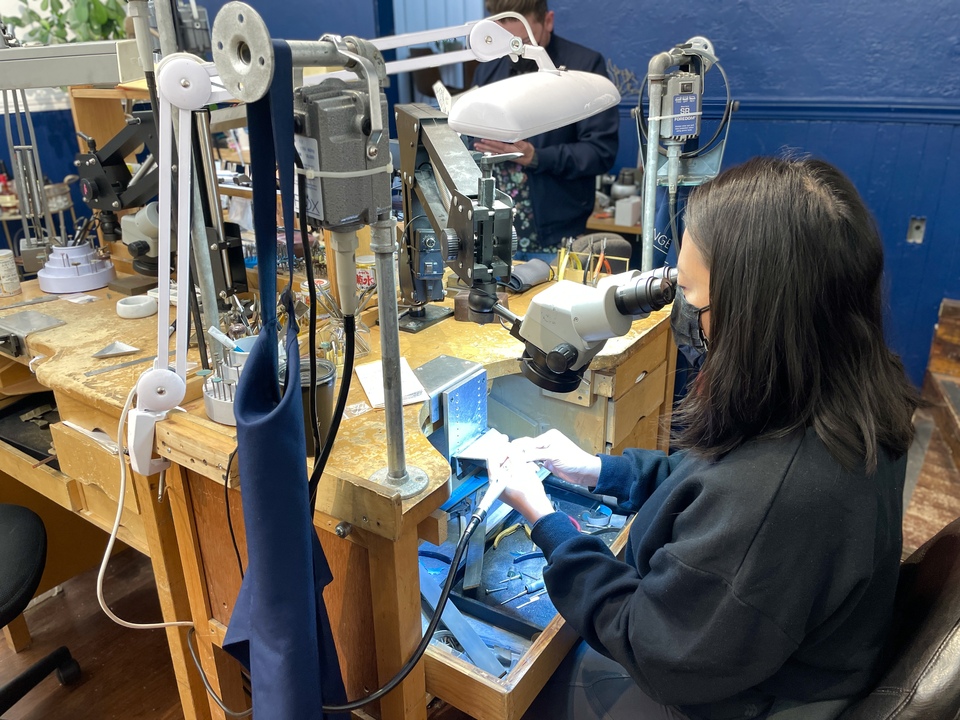 Jeweler Kathy Yip works on a ring inside the shop. | Photo: Steven Bracco/Hoodline
Kathy Yip, who's worked at Nick Engel & Co. for two years, tells Hoodline that Engel has a really good reputation as a jeweler. "It's a really fun place to work," said Yip. "The day goes by really quick."
Engel tells Hoodline his shop sees a variety of customers, including the typical bridal customers. "It's someone who's buying most commonly a diamond and they're terrified because they have to make this big purchase," said Engel. "Our job is to calm them down, get them comfortable, and get them a little below budget."
Other customers include wholesalers for whom Nick Engel & Co. build jewelry, and they put their logos on it.
One of Engel's favorite things that he does is 'build your own wedding bands' classes where customers come into the workshop and build rings themselves with the assistance of Engel and his employees. The workshop costs $1,500 per couple, and the wedding bands range from $400 to $1,155.
"All these customers have never done jewelry and they start off with a blank piece of metal," said Engel. "Everyone thinks they can't do it because they aren't jewelers."
After spending an entire day in the workshop customers come away with a finished product and a photobook of the experience. "It's really emotionally fulfilling," said Engel.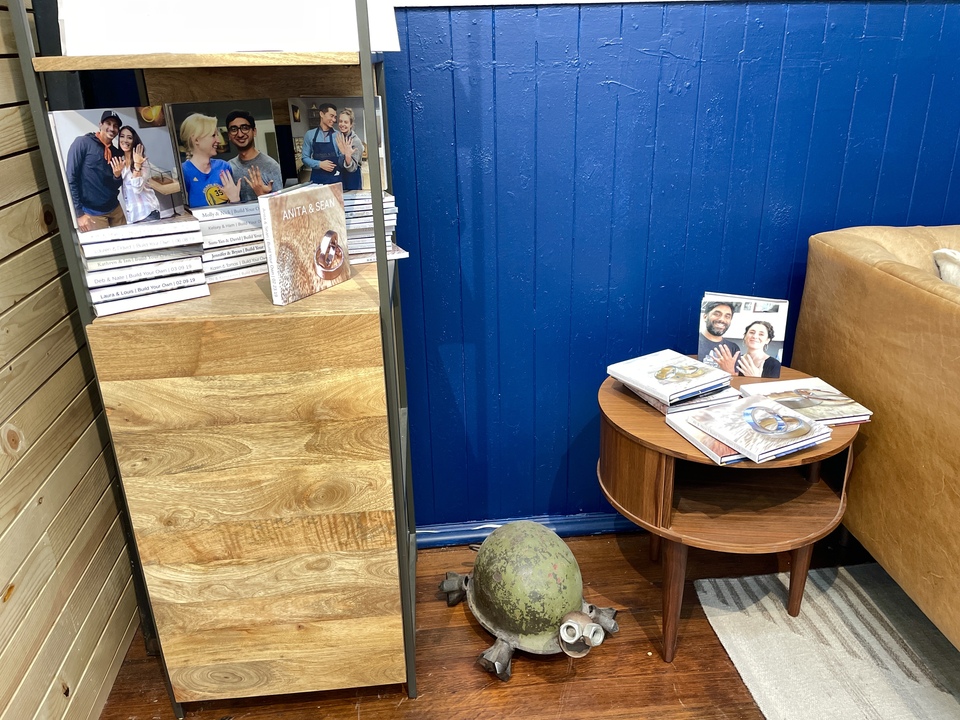 Build your own wedding band photobooks. | Photo: Steven Bracco/Hoodline
Surviving as a small business during the pandemic was a struggle for Nick Engel & Co., just like many other businesses. "We were lucky because we had a bunch of customers who waited for us," said Engel.
Initially, Engel says his landlord locked him out of his office, disabling his access to his jewelry, all the while charging him full rent.
"It all worked out in the end," said Engel. "When we got back in the shop we had a backlog."
Prior to the pandemic, Engel says they had a showroom and an office, but when they came back to the shop they had to create a safe environment. Engel says they installed large exhaust fans and kept clients' visits short.
"The biggest struggle was just the unknown, which everyone went through," said Engel.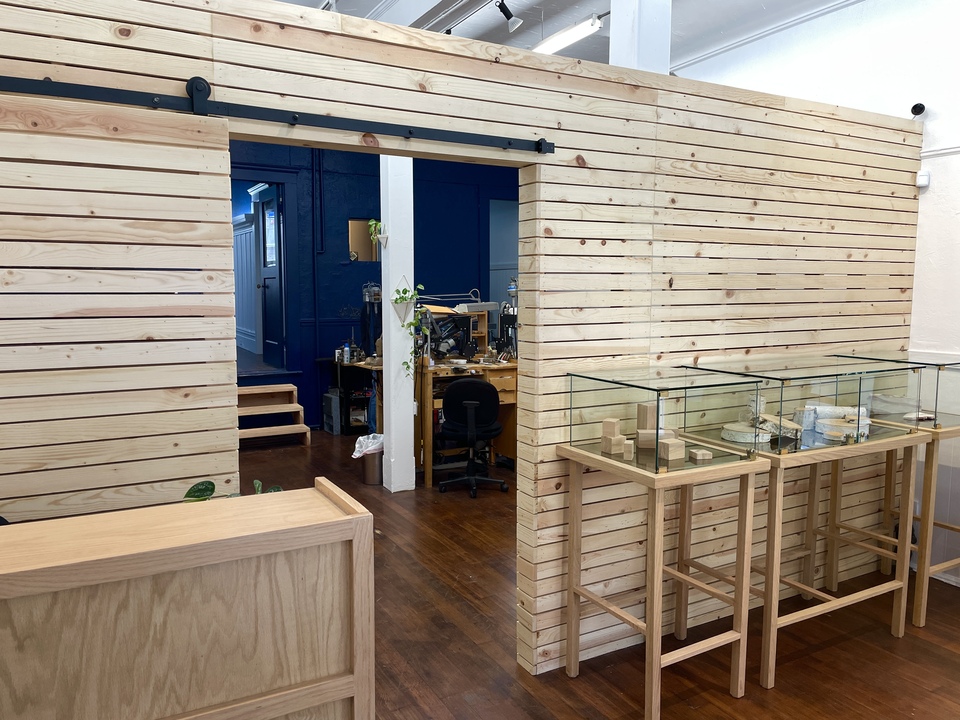 Inside Nick Engel & Co. | Photo: Steven Bracco/Hoodline
Engel tells Hoodline he also received two coronavirus-related Paycheck Protection Program (PPP) loans.
"That helped a lot with rent relief and being able to keep all my staff," said Engel who currently has five employees.
For the time being Engel says the shop will be by appointment only. Engel hopes to open up the shop to walk-in customers around June or July, once more people have gotten vaccinated.
Overall Engel says he's really excited to be in the Castro and the reception so far has been good.
"I'm super proud to be in the Castro," said Engel.