Later this summer, Hot Johnnie's pastrami sandwich shop will be opening in the Castro at 4077 18th St., formerly Nizario's Pizza.
Owner Jonathan Young shared news of the pastrami shop's opening across the company's social media platforms. Construction work is currently underway at the store, with an opening planned in July.
Young tells Hoodline that he's also taking over the vacant storefront at 4079 18th St., formerly Dashing Sole, and using it as a retail storefront and storage. Hoodline readers will recall the space has been vacant since Dashing Sole closed in 2014 after less than two years in business.
"Opening a restaurant was always in my sights since working in my first one 15 years ago," said Young.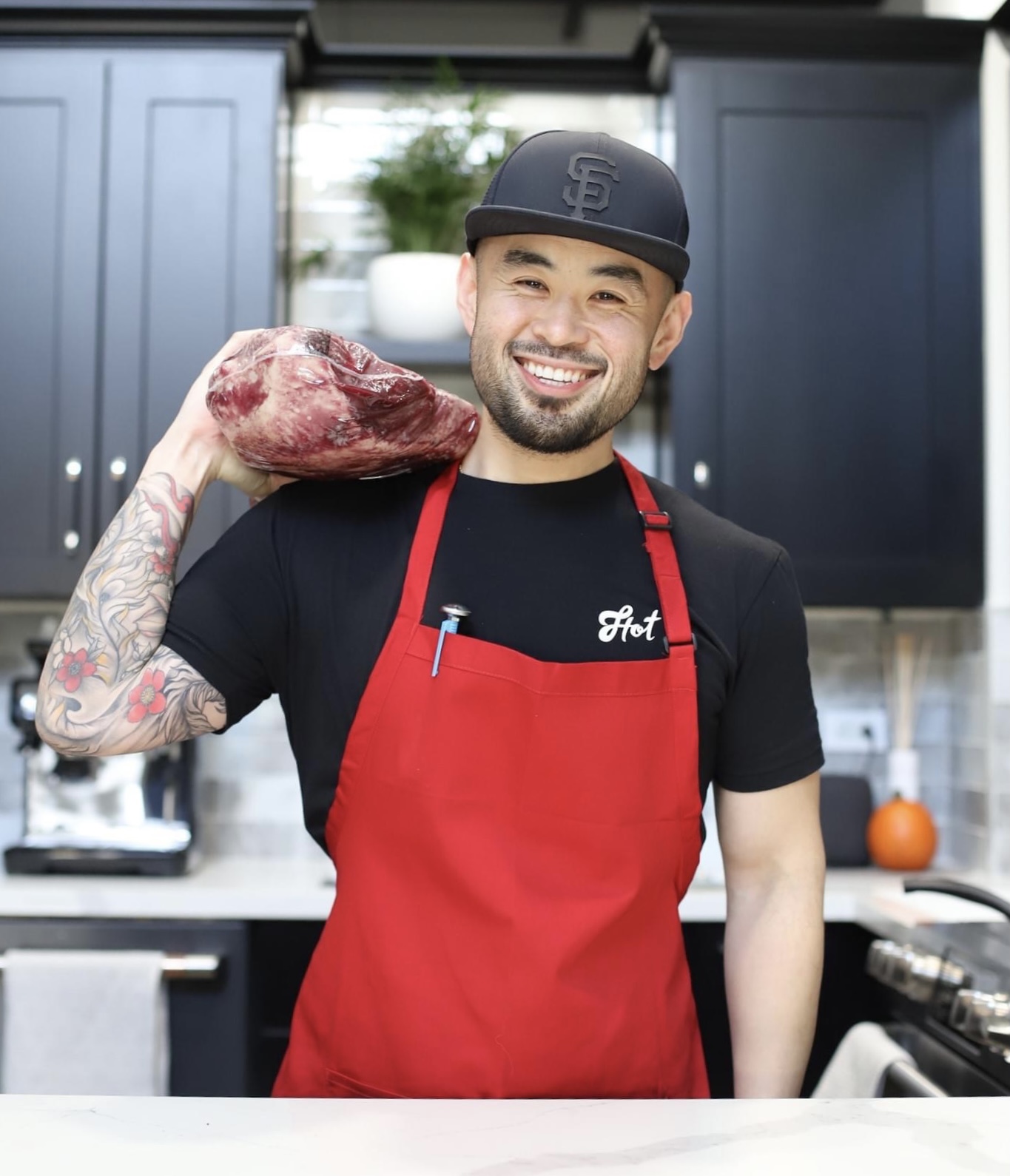 Hot Johnnie's owner Jonathan Young. | Photo: Hot Johnnie's/Facebook
"I learned to cook from my late father, Johnny, so I named the business after him," said Young. "After his passing, I wanted to do something creative in my life and fill his shoes as the chef in the family."⁠
Young tells Hoodline he decided on the Castro when he was looking for a storefront because of its proximity to Dolores Park, allowing customers to easily grab food on their way to the park.
"I thought that I lucked out being in the heart of Castro because it's such a vibrant neighborhood," said Young.
Menu offerings will include a variety of pastrami options including sandwiches, brunch items like pastrami benedict and hash, and a smoke-fried chicken sandwich that Young is calling "pastrami fried chicken." All the pastrami will be brined, cured, and smoked on-site.
Young previously attended Le Cordon Bleu College of the Culinary Arts in San Francisco. "I was classically trained in French cuisine, then traveled abroad to Hong Kong for an internship, and worked in different kitchens across the JW Marriott Hotel," said Young.
Because of his culinary background, Young says that he'll also be baking a variety of desserts.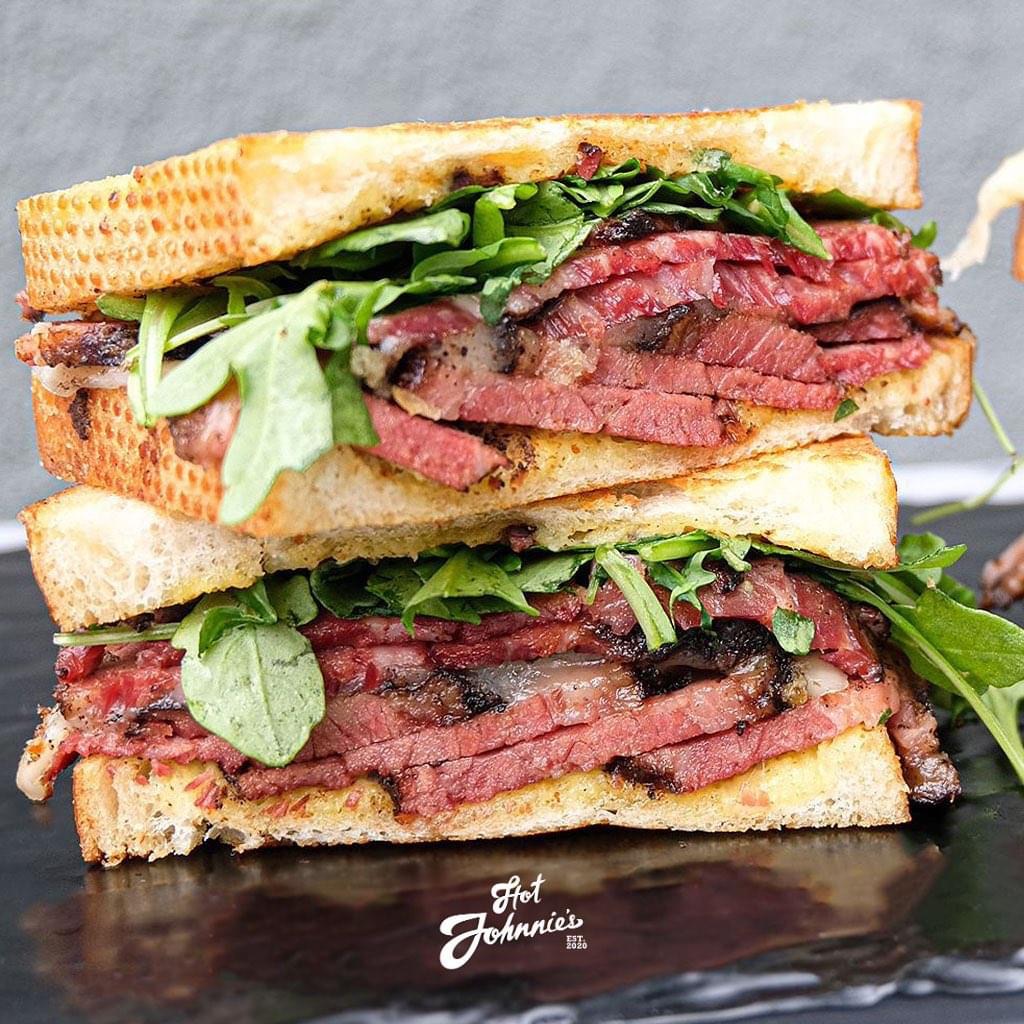 Photo: Hot Johnnie's/Facebook
"Pastrami was never in the forefront of my mind as my first restaurant concept," added Young. "I originally wanted a sit-down, full-service contemporary American restaurant, but as I looked around in the era of COVID-19, I realized that times had changed."
"Quick-service restaurants or eateries have become a preferred way of dining for most Millennials," said Young. Young said he wanted to open up a restaurant that not everyone else was doing and had a good following.
"I realized that pastrami was on every corner in New York, and yet, what we have here on the West Coast is predominately pre-packaged deli meat," said Young.
"I've been privileged to create this most delicious pastrami," said Young.
Young shared that phase one of the construction, including acquiring all necessary permits, demolition work inside the former Nizario's Pizza, and upgrading the electrical and plumbing, was completed last week. Moving into phase two includes expanding into the former Dashing Sole space.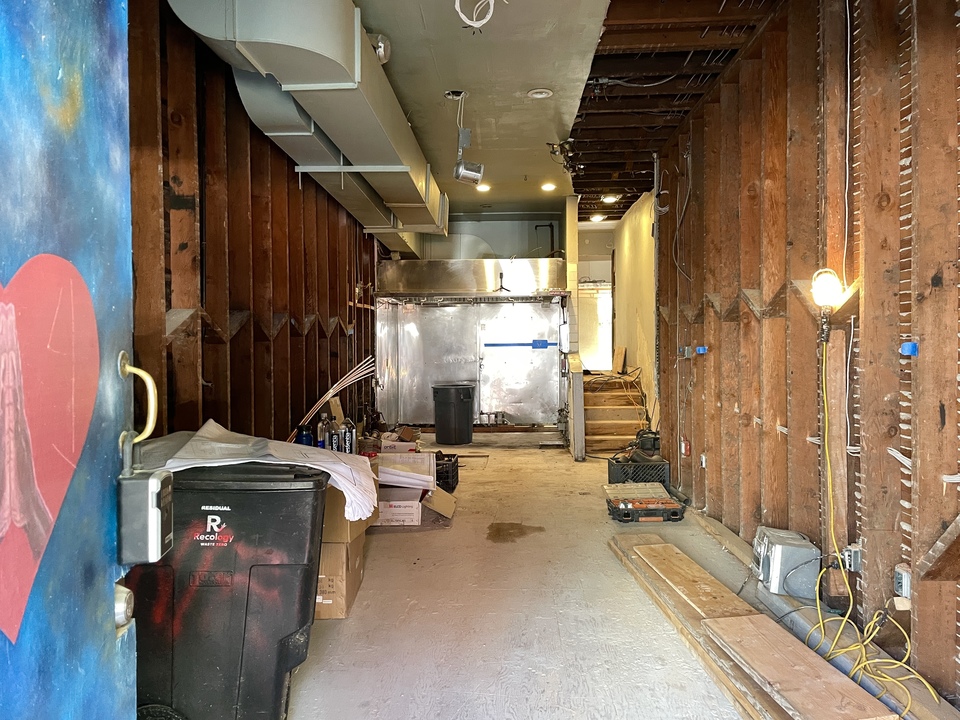 Inside Hot Johnnie's, now under construction. | Photo: Steven Bracco/Hoodline
According to Young, getting all the necessary permits took approximately six months. One of the biggest hurdles was getting the smoker properly permitted because it requires its own special ventilation.
Public records indicate building permits were issued earlier this year for the demolition, along with building a new counter, lighting, equipment, and an upgrade to the door release buttons. Construction costs are estimated at $64,100.
"My goal is to bring an amazing experience to you, where the sandwiches are built to your order, and layered with complex flavors for a hand-crafted experience filled with excellence, without any shortcuts," Young added.