As the Bay Area heads into Fourth of July weekend, communities faces a "perfect storm" of extreme-drought conditions, wildfire danger, pent-up, post-COVID demand for partying, and now, both legal and illegal fireworks being sold in some South Bay municipalities. Impromptu stands have popped up in the last few days, with Monday marking the first official and legal day of sales of "safe and sane" fireworks that are still allowed by some cities, according to NBC Bay Area.
San Bruno, Pacifica, Dublin, Newark, Union City, Gilroy and a few North Bay locales have greenlighted sales of certain fireworks. Officials are trying to remind people that even if fireworks are purchased legitimately in one county, they may not be used in a city where they're banned, according to the Mercury News — and even these "safe" fireworks are still not completely fire-safe in extremely dry brush conditions. Legal, or "safe and sane" fireworks are defined as anything that does not contain certain chemicals such as sulfide, arsenates, magnesium or phosphorus; skyrockets, rockets, roman candles, chasers, or sparklers more than 10 inches long are not in the safe and sane category, according to the online legal site nolo.com.
Fire departments said they will be on high alert on the Fourth of July holiday this Sunday, with emergency centers in operation in Contra Costa, Alameda, San Mateo and possibly Santa Clara counties, the Mercury News reported, adding that some municipalities have asked residents to cut down weeds and excessive growth to reduce the fuel available from falling embers.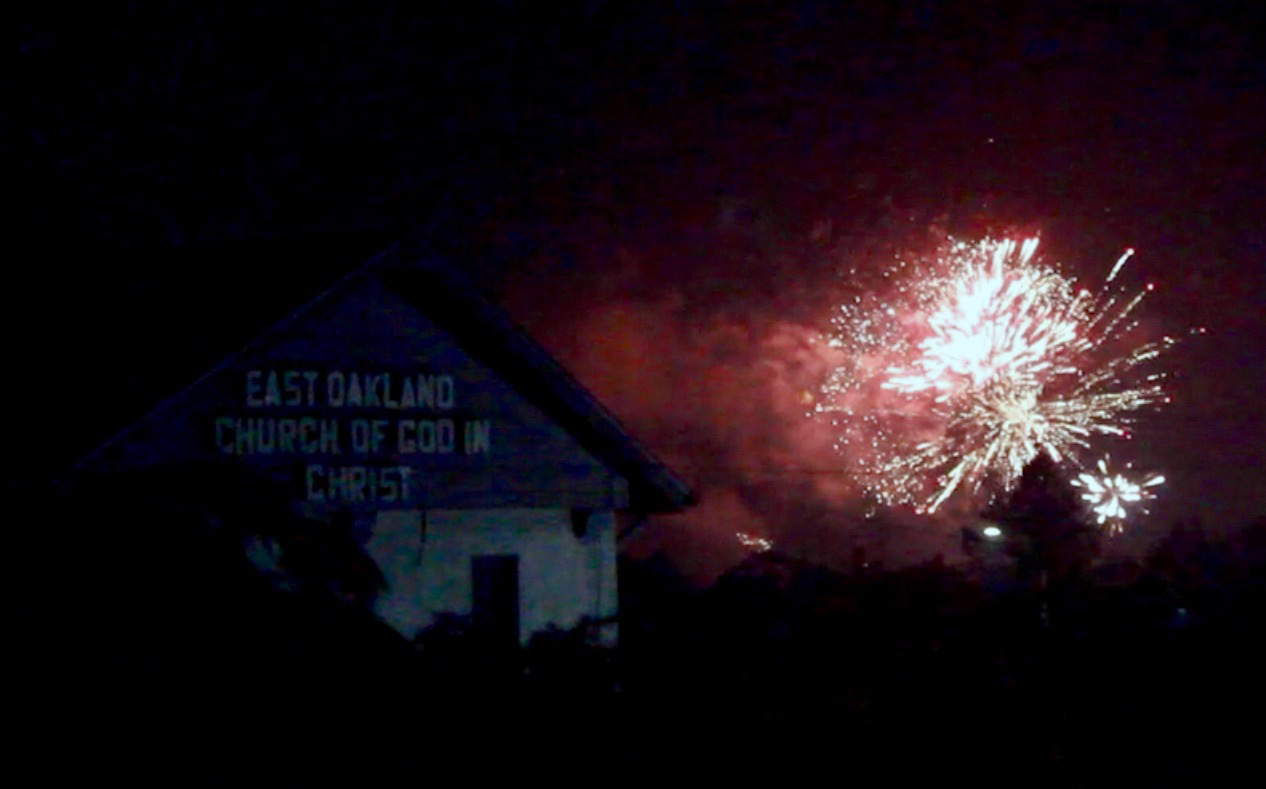 Oakland, in Alameda County, has one of the most prolific, most illegal, and most elongated Fourth of July firework's displays in the Bay Area. Source: Tim Henry
"We've had hardly any rain," spokesman Steve Hill of the Contra Costa Fire Protection District told the Mercury News. "People are getting out more. We're seeing fewer sanctioned fireworks displays, because of the combination of the weather conditions and not really knowing where we were going to be with COVID. And we're hearing anecdotally about incidents of illegal fireworks use much earlier than we did last year, when we were right in the middle of COVID."
Some counties have raised the fines on fireworks. In unincorporated San Mateo County, a new ordinance says that people hosting a fireworks display can be fined $1,000; the previous fine was $100. The city of San Jose, the South Bay's "hot spot for illegal fireworks," according to the Mercury News, is also fining residents up to $1,000.
A Deputy Director of the California Department of Forestry and Fire Protection told the Mercury News that the state also has seen a surge in illegal fireworks over the past several years, which was especially severe during the pandemic. "It seems like every community in the state became a warzone during the Fourth of July [in 2020]," the Director was quoted as saying.
As safe and sane vendors have opened for business, law enforcement has cracked down on illegal operations. This week, San Mateo County Sheriff's investigators broke up a "major illegal fireworks distribution ring," according to KPIX, seizing around 15,000 pounds — over seven tons — of fireworks, and an astonishing $1,000,000 in cash.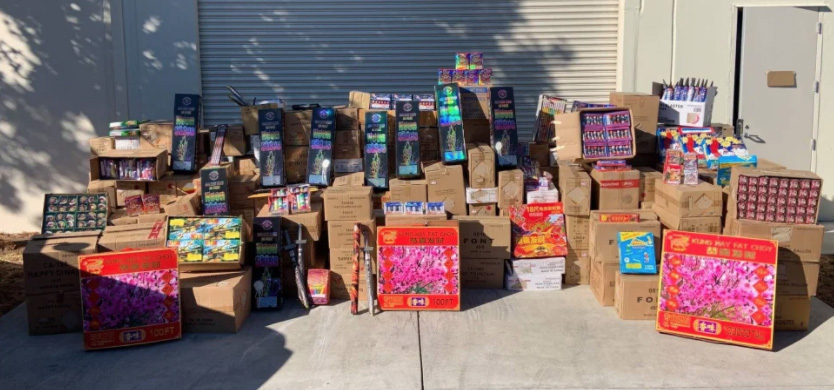 A sample of the seven-plus tons of illegal fireworks that were seized in the Bay Area last week. Source: San Mateo County Sheriff's Office
Undercover officers had been making 500- to 1000-pound bulk purchases from illegal vendors, according to KPIX, which said that while all the buys were made in San Mateo County, the firework network branches out across the Bay Area. Last week, detectives issued search warrants in San Mateo, San Francisco, Alameda and Santa Clara counties.
"As far as this amount of product, and this amount of cash, I think it's the biggest one in quite some time," San Mateo County Sheriff's Lt. Eamonn Allen told KPIX. The Sheriff's office believes that there might be even more merchandise on its way from China that is caught up in the global-shipping jam.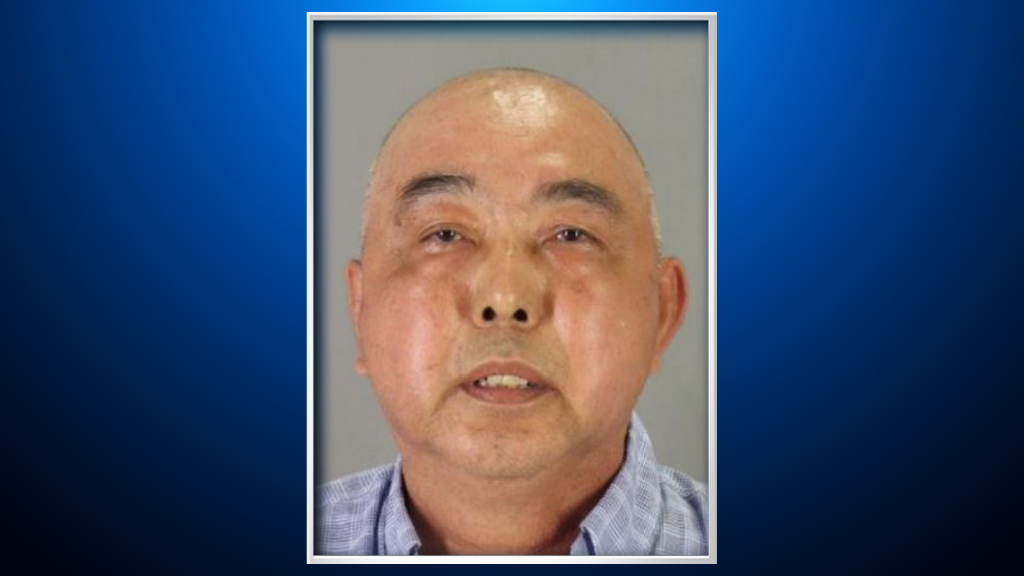 San Francisco resident Sam San was arrested last week, booked in San Mateo County Jail, and charged with selling and possessing dangerous fireworks. Source: San Mateo County Sheriff's Office
To dispose of the giant trove of fireworks, KPIX said officials might have to take them out of the state, where environmental restriction are less stringent about the mass ignition of large quantities of gunpowder.