The owner of a popular San Jose taproom has become the most recent high-profile figure in the craft brewery industry to resign amid allegations of sexual harassment and misconduct. Ryan Summers, the owner of Good Karma Artisan Ales & Cafe and Pizza Flora in downtown San Jose, formerly resigned on Sunday, and promised to remove himself from his ownership role.
"The community has demanded my resignation," Summers wrote on the Good Karma Instagram account. "Therefore, effective immediately, I will be removing myself from daily operations of both Good Karma and Pizza Flora." Summers went on to say that he is considering handing over ownership to former or existing staff. Summers also said he would give up his apartment above Good Karma; there were accusations that Summers would lure intoxicated female employees to his apartment to take advantage of them, according to San Jose Spotlight.
Summers was accused of misconduct on the Instagram account Embolden Act Advance, an organization anonymously sharing stories of harassment, misogyny, and abuse in the alcohol industry. "Ryan Summers created a culture of complicity that reinforced sexual harassment as normal, encouraged boy's club behavior, and kept his workers quiet," read a post in Embolden's "CA Stories."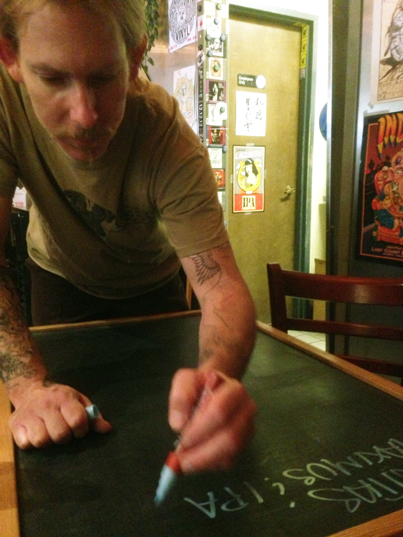 Ryan Summers at Good Karma Artisan Ales & Cafe in San Jose in 2013. Source: Facebook
Last week, in his initial response to the allegations, Summers said that he had done "an enormous amount of self analysis, soul searching and investigations into these accounts." He added, "This will change immediately and I cannot begin to apologize enough for not taking up these issues long ago." Summers had promised action, including diversity and inclusion training, and unconscious bias prevention.
That apology caused a backlash, according to the Mercury News, which wrote, "[Social media] commenters told him his apology sounded like 'damage control,' instead of an effort to truly acknowledge wrongdoing and take responsibility." Summers formally announced his full resignation a few days later.
The craft beer industry has faced a growing chorus of allegations like this, and multiple owners and workers at taprooms across the country, and here in the Bay Area, have resigned or been removed. In Oakland, an assistant brewer was fired after allegations of misconduct; the founder and head of Modern Times Beer, which is based in San Diego but has a taproom in Oakland, resigned in late May, according to the San Francisco Chronicle.
A historic culture of bad behavior extends well beyond beer into the larger hospitality industry. In 2019, the New Yorker chronicled the "excess of the restaurant industry," as well as a number of prominent chefs who had gotten sober and reflected on the cultures they had fostered at their establishments. "Until very recently, debauchery was considered inescapable in some corners of the restaurant industry," the New Yorker wrote.
One high-profile chef was quoted as saying, "Admitting you're an alcoholic is less of a taboo than it was ten years ago — even in the kitchen."