It might be one of the most anticipated social and economic events in modern times: a return to normalcy. After more than a year of limited-capacity activities, outdoor dining, mask mandates, social distancing, and lockdowns, the State of California is now fully open for business. But don't expect everything to go back to "normal" right away.
"[We're] just very excited to get back to normal and to bring people back together here," George Zafiris, co-owner of Bill's Café in San Jose, told NBC Bay Area. "Sunday mornings, families come after church, you see people get together. It's an amazing feeling seeing everything back to normal." San Jose resident David Sylva expressed similar sentiments to NBC. "It just feels normal. This is the way it's supposed to be." Sixty-seven-year-old Marlys Mitrovich told the Mercury News that she was relieved to finally shed her mask at her San Jose gym. "Oh my gosh, it's great. You get all sweaty in the mask, and now you can breathe freely."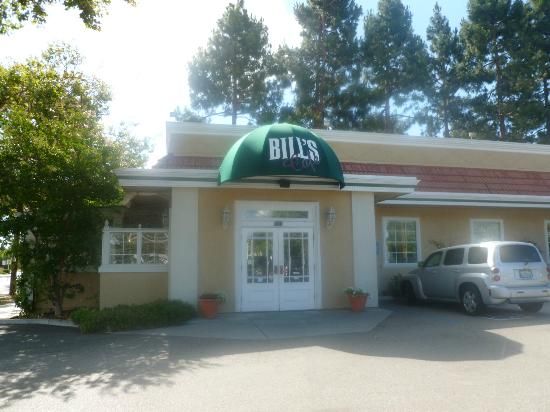 Bill's Cafe in San Jose is "very excited to get back to normal," according to co-owner George Zafiris. Source: Pinterest
While yesterday's reopening represents a milestone in the 15-month-long COVID-19 pandemic, full-blown normalcy has yet to fully settle over California's landscape. Businesses still face an unprecedented national hiring crisis, as well as soaring supply prices, according to the Mercury News. Specific rules over mask-wearing remain murky, as many businesses have varying policies on face-covering requirements — to say nothing of individual preferences. Several federal, state and local public-health guidelines say that fully vaccinated people can stop wearing masks in most settings, but it's not clear how an individual's vaccination status is being verified. Presumably, businesses are using the "honor system."
At La Villa Deli in San Jose, owner Patty Bertucelli told the Mercury News that her staff will continue to wear masks; Bertucelli said she believes her customers will, too, despite a pent-up demand for indoor dining. "People are dying to come back inside," Bertucelli was quoted as saying. "They love the smells — of sauce and meatballs and cooked ravioli. Grandma's kitchen." The Willow Glen-based La Villa will not open for indoor dining until August 1, and there have been multiple requests from customers to bring back the outdoor picnic tables, which were moved to make way for La Villa's take-out service.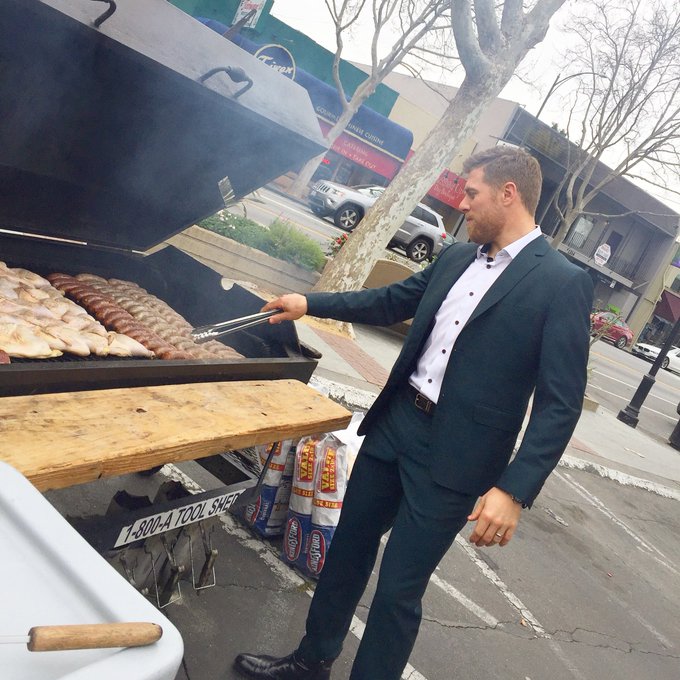 Former San Jose Shark's player Joe Pavelski takes a turn at La Villa Deli's outdoor grill in 2018, before outdoor dining became the norm, and before Pavelski was traded to Dallas. Source: La Villa Deli/Twitter
Some businesses, especially restaurants that catered to office workers, are not seeing huge crowds flood their establishments as they expand to full capacity during the reopening. "Even though we are open 100%, we have only 5% [of the] people," Grace Guan, who owns Jade Cathay restaurant in downtown San Jose, told the Mercury News. "It's so difficult — only one, two, three tables."
The great reopening is not just limited to restaurants. Starting today, Stanford University has reopened up its campus to the general public following nine months of tightly controlled access, according to Palo Alto Online. During the height of the pandemic, Stanford had banned visitors — meaning anyone not affiliated with academic programs or campus operations — from entering its campus.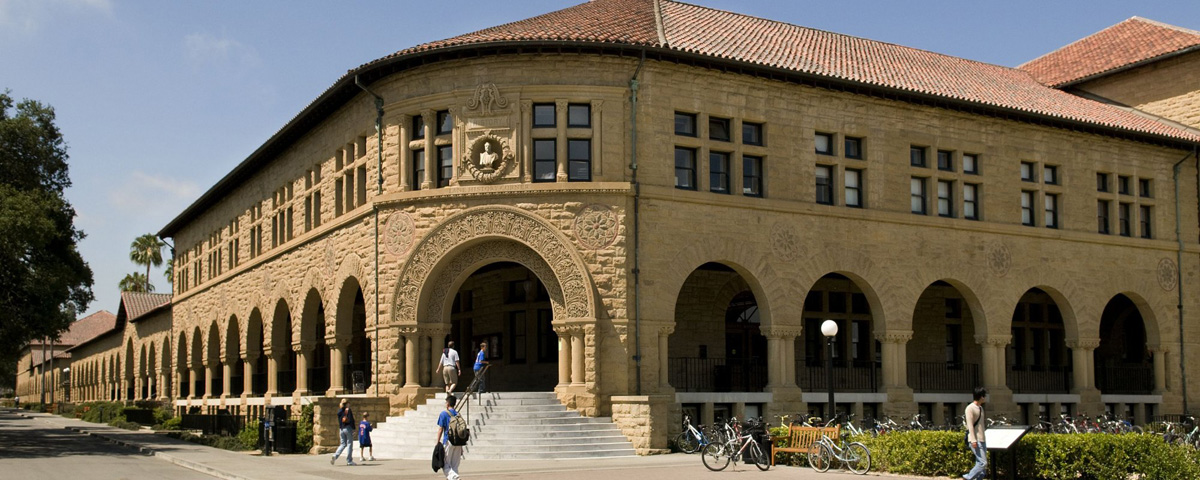 Like many universities across the nation, Stanford limited access to its scenic, popular campus during the pandemic. Today, the famed university has reopened to the public. Source: stanford.edu
Despite high vaccination rates and declining COVID cases, the coronavirus is far from being eradicated. Today, the U.S. passed 600,000 COVID deaths, according to the New York Times. Most of the limited-capacity reopenings in the previous 15 months were followed by surges in COVID cases, though this was before the vaccine was present.
As the pandemic draws to some kind of conclusion, it's not clear which COVID-era business practices will be retired, and which will remain. "Parklets," or outdoor dining areas that allowed many restaurants to keep operating, may be here to stay. Town restaurant in San Carlos was the first eatery in the area to operate a parklet under a 2018 pilot program, according to patch.com. When the pandemic hit, Greg St. Claire, the owner of Town, lobbied the city of San Carlos to begin a temporary parklet program and close down parts of Laurel Street in the downtown area. "The reactions of so many communities in San Carlos is that they love it," St. Claire said of parklet dining. "They love seeing their friends. Particularly after so little interaction, it's really been nice. The sentiment that we're hearing is, 'Keep these parklets, keep some of these streets closed in different areas.'"
But some businesses may not reopen, or return to "normal" in the traditional sense, at all. Jim and Kate Coughlin, owners of Downtown Yoga in Pleasanton, closed their yoga studio and shifted their entire business online when the pandemic hit, according to the Mercury News. "There's no going back to normal," Coughlin said. "Everything is abnormally moving forward."