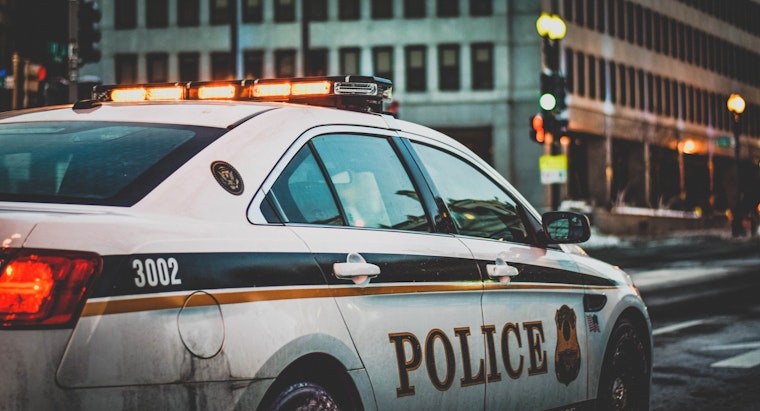 Published on June 15, 2021
Santa Clara County law enforcement officers appear to have a lower COVID-19 vaccination rate than the general public, with around 64 percent so far confirming they're fully vaccinated.
That's according to a Bay Area News Group survey of data provided by cities under a Santa Clara public health order that requires employers to track their employees' vaccination status. The rate is lower than the county's overall average of 69 percent vaccination among residents 12 years old and older.
On the other hand, the survey showed that 78 percent of fire department employees in the county have said so far that they're fully vaccinated, more than the county average.
Governor Gavin Newsom Tuesday addressed the issue of lagging vaccination rates at police and fire departments during a press conference for California's vaccine lottery. "We're working with trusted messengers, peer-to-peer, about the power, potency and effectiveness and safety of these vaccines," Newsom said in response to a reporter's question. "We want to continue to take care of those first responders."
The news group's survey is based on the information cities have gathered so far. A key caveat is that many are still awaiting responses from numerous employees, and in one case (San Jose) data isn't yet available for 29 percent of police personnel. For this reason, the percentages may rise as more responses come in, and in some cases could rise significantly.
Following are the percentages of employees who've said they're fully vaccinated so far, according to the survey:
Santa Clara County Sheriff's Office: 66 percent, up from 53 percent in March
Santa Clara County Central Fire Protection District: 89 percent of employees
San Jose Police Department: At least 53 percent of sworn police officers and commanders (The city hadn't heard from 301 of its 1,038 sworn police officers at the time of reporting.)
San Jose Fire Department: 77 percent of firefighters (still collecting responses)
Palo Alto Police Department: At least 58 percent of police personnel (still waiting for responses from 14 percent of police and fire personnel)
Palo Alto Fire Department: At least 82 percent of firefighting personnel (still waiting for responses from 14 percent of police and fire personnel)
Mountain View Police Department: 73 percent
Mountain View Fire Department: 88 percent
Sunnyvale's Department of Public Safety (police, fire and emergency services): About 76 percent
Milpitas Police Department: 62 percent — and about a quarter of police officers said they aren't vaccinated
Milpitas Fire Department: 54 percent
Campbell didn't provide its police department vaccination rates by publication time, the Mercury News reports, and Santa Clara city and Gilroy were still compiling information on vaccination rates.
Palo Alto Online reported in late May that some Santa Clara County supervisors expressed concerns about low vaccination rates among staff at county jails, noting that county Supervisor Joe Simitian questioned what could be done to raise the vaccination rate of jail guards at a meeting in early May. "In terms of the health of our jail population, the health of our employees and the potential liability, this is an issue that we can't just keep kicking the can down the road on," Simitian said.
Assistant Sheriff Timothy Davis said the department has been working to raise the vaccination numbers, the outlet reported. "The sheriff's office is very pro-vaccine, and we will continue to work on efforts to increase those numbers," it quoted Davis as saying.
Meanwhile, a city official from Milpitas, which reported the highest number so far of police officers who've said they aren't vaccinated (as opposed to just not indicating they are), told the Mercury News that the city is encouraging employees to get the vaccine.
"We've been communicating regularly, as I'm sure many employers have, about the safety, the efficacy and what we know about the vaccines to ensure that employees have the information they need to make the best decision for them," Milpitas's human resources director told the paper. "We hope those numbers increase as more people become comfortable."