Another tech giant looks to be setting up shop in the heart of the South Bay, and may be signaling a larger post-pandemic return to the office than was originally anticipated.
LinkedIn, the career-centered social network titan, has both purchased a large-scale office complex in its current headquarters city of Sunnyvale, and has begun an upgrade of one of its main buildings. All the while, LinkedIn is building a brand-new, one-million-square-foot campus in Mountain View that will serve as its principal headquarters in the coming years, according to the Mercury News.
In an all-cash deal, LinkedIn paid $323 million for its current headquarters in Sunnyvale, which it had previously been renting, according to the Silicon Valley Business Journal. The offices, located at W. Maude Ave, total 287,600 square feet, which puts the purchase price at about $1,122 a square foot, the Business Journal reported. LinkedIn's new one-million-square-foot Mountain View headquarters will feature three new buildings incorporated into a campus with three existing structures.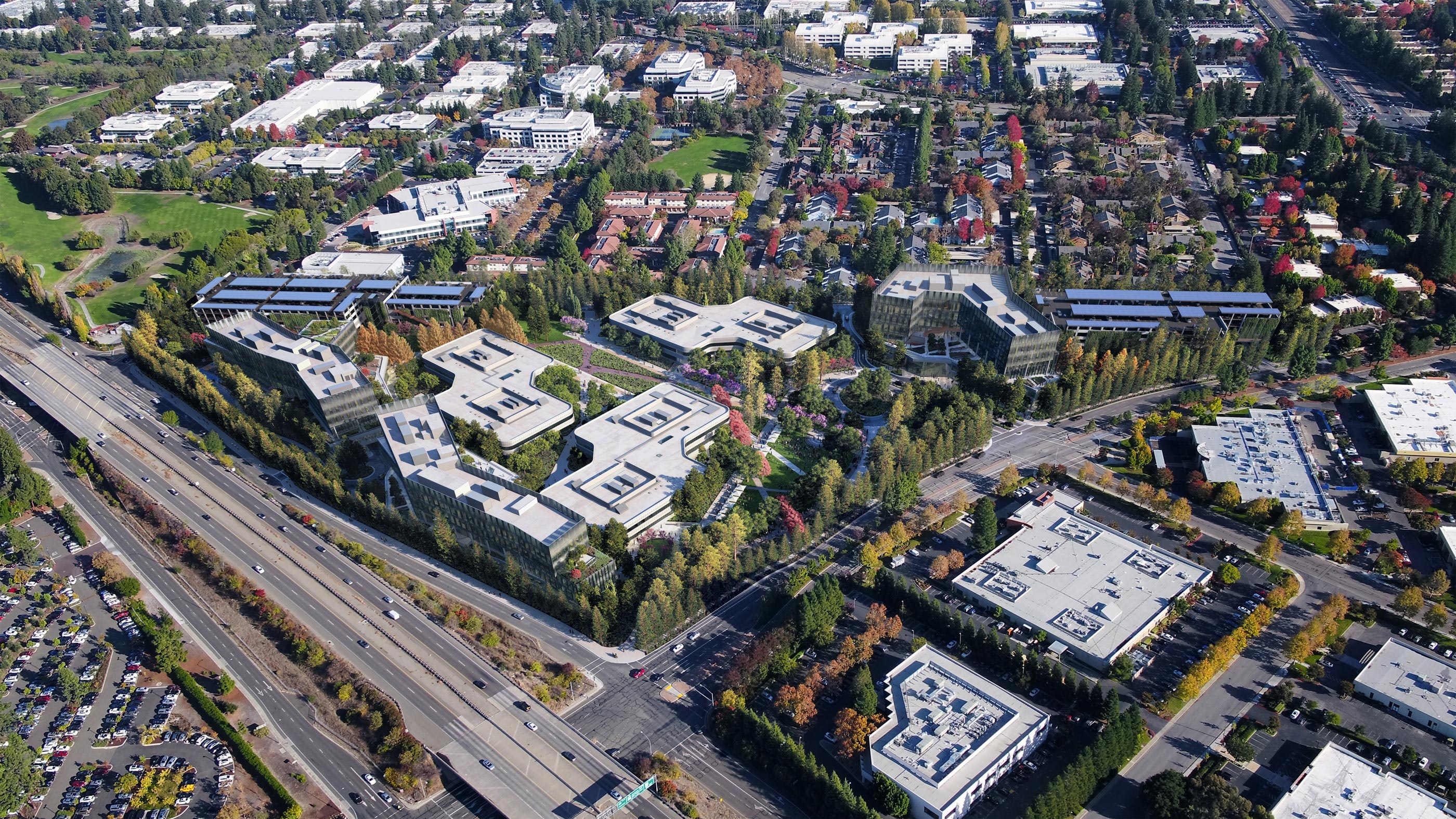 A conceptual photomontage of LinkedIn's completed campus in Mountain View. Source: Studios

LinkedIn's major real estate moves are a clear sign that office space and large campuses will continue to be a central part of tech companies working culture. "More than a few experts opined that the pandemic and the shift to remote workplaces would permanently chase away tech companies from their physical innovation hubs that dot Silicon Valley and digital outposts such as San Francisco," the Mercury News wrote. LinkedIn has almost doubled its Sunnyvale workforce over the last five years, according to the Business Journal's reporting on data from the city of Sunnyvale, going from 1,840 employees in 2016 to 3,549 this year.
"Whenever we've needed a community partner, they've been there," Sunnyvale Mayor Larry Klein said of LinkedIn in a statement last week, adding that the tech company has made "significant" donations to the development of an all-inclusive playground in the city and providing emergency funding to local businesses during the COVID-19 pandemic, the Business Journal reported.
It's not clear what improvements are being made to LinkedIn's current Sunnyvale headquarters at 580 N. Pastoria Way in Sunnyvale. That building, which LinkedIn rents, totals 10,900 square feet. "Frequently, when an office or retail tenant undertakes improvements at a site, that suggests the renter intends to continue leasing the property," the Mercury News notes.