The San Francisco Peninsula, a longtime hub of innovation, is preparing to open its first food hall with several award-winning chefs headlining the multi-vendor concept.
The State Street Market in Los Altos is expected to open its doors in late summer. "The massive Peninsula food hall will take up a total of 20,000 square feet, so expect a ton of options, from a dozen small food vendors to various full-on restaurants," SF Gate reported. Some of the vendors include Meichih and Michael Kim of Palo Alto's Michelin-starred Maum; their new State Street Market establishment, Bǎo Bèi, will be a casual Korean/Taiwanese-influenced restaurant, according to Eater. Also included will be the South Bay ice cream shop Tin Pot Creamery, as well as the Point Reyes cheese shop Cowgirl Creamery.
The State Street Market is the brainchild of Los Altos Community Investments, a development group headed by Anne Wojcicki, the co-founder and CEO of 23andMe, SF Gate reported. Wojcicki told Eater that she hopes to create a "beautiful" community gathering space. State Street Market will also feature indoor and outdoor seating, as well as designated to-go food and pick-up points for delivery drivers, according to Eater, which added that more "big names" are expected to join the food hall's roster.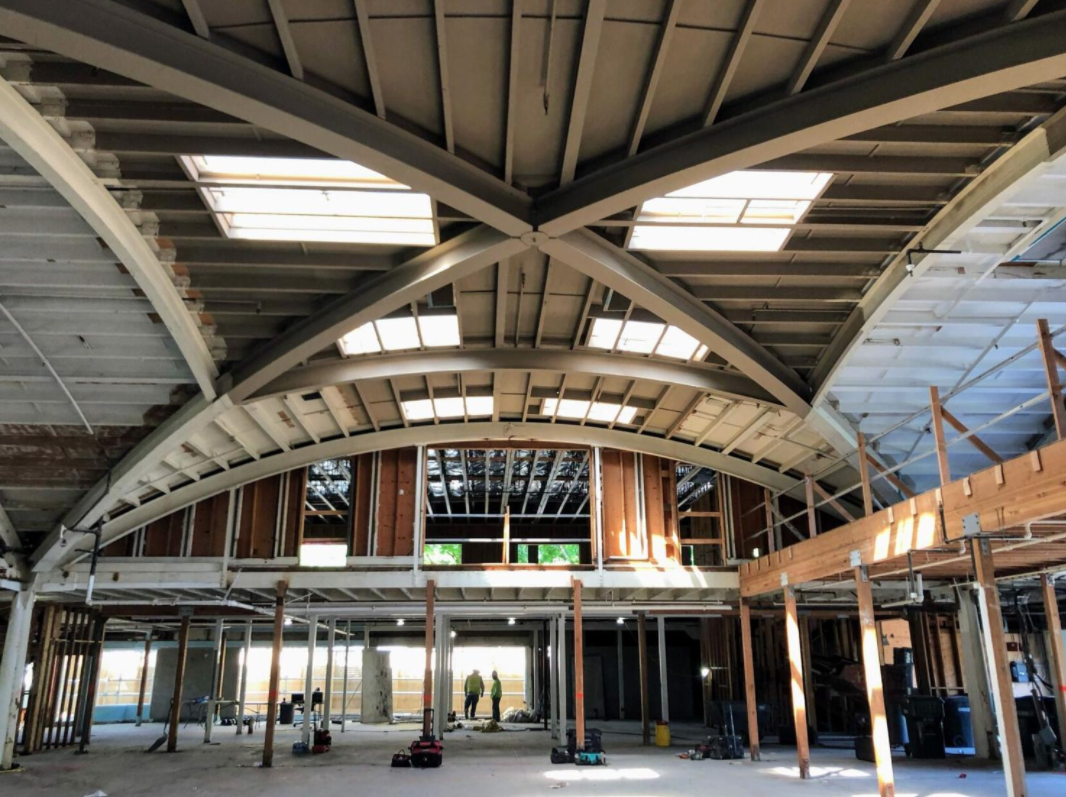 The State Street Market at 160-170 State St. in downtown Los Altos — which began life as a grocery store 65 years ago — is expected to complete construction in late summer. Source: Courtesy of Robert Hindman/Los Altos Community Investments
Perhaps the biggest name attached to the soon-to-open State Street Market is Traci Des Jardins, a longtime pillar of the Bay Area food community. Chef Des Jardins is set to open El Alto, a restaurant that aims to "celebrate the rich history of the early California-Mexican ranchos and the agrarian roots of the San Francisco Bay Area," Des Jardins' website said, adding that El Alto will also feature a downstairs speakeasy. "The seasonal cocktail menu will feature Agaves and Whiskeys — a perfect spot for an after-work drink or a buyout for a group gathering."
A classically French-trained, James-Beard-award-winning chef, Des Jardins' new restaurant seems to speak to her roots. "I've had this idea for a long time about rancho California cooking," Des Jardins told Eater, "which is really about the history of the Mexican ranches in California." Born in Firebaugh, near Fresno in California's Central Valley, Des Jardins comes from a farming family of both Mexican and French-Louisiana descent. "My family loved food; everyone cooked," Des Jardins said in a 2013 Ted Talk. "We hunted; we foraged; we cooked together. All of our gatherings were around food. Everyone in my family cooks very well. That's where I got my start."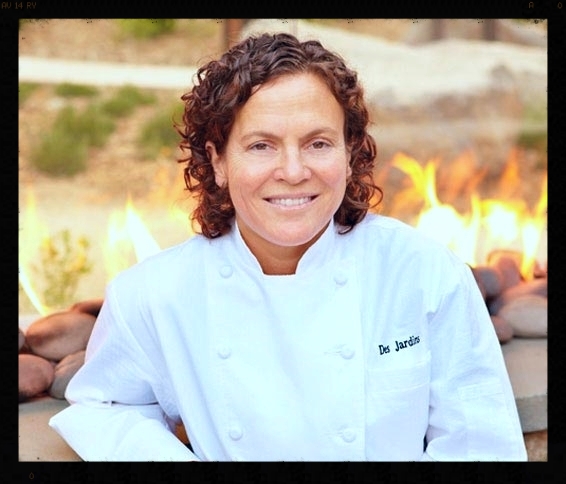 Traci Des Jardins is a two-time James Beard award winner. She has also worked with World Central Kitchen, a nonprofit that provides meals to victims of natural disasters. Source: www.tracidesjardins.com
Des Jardins went on to open her celebrated namesake restaurant Jardiniere, as well as Mijita Cocina Mexicana, Commissary, and Arguello, all of which are now closed. Des Jardins is still a partner at the recently reopened Public House near Oracle Park in San Francisco.
Eater reports that El Alto's menu will feature live-fire cooking, and go beyond the traditional Mexican produce staples of tomato and avocado. Des Jardins told Eater that she's excited about an apricot mole featuring an heirloom apricot indigenous to Los Altos. "People have this impression that moles are these really rich sauces. But if you know Mexican food, you know that's not true. There are lighter moles. They don't have to have chocolate. They don't have to have dark chilies. I want to create this beautiful and light apricot mole, that will be one of our signatures."