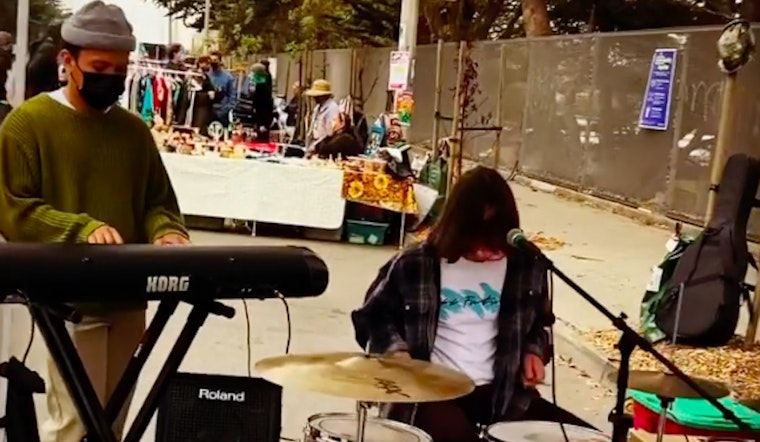 Published on August 27, 2021
The Sunset Mercantile and its community partners will host the first in a new series of monthly live music events on Saturday, August 28, outdoors at 37th Avenue and Pacheco Street.
The outdoor community market has long hosted family-friendly events and shopping opportunities that feature local goods, foods, and music. Sunset Mercantile partnered with local print shop Fleet Wood and Kevin North Band to develop a new series of open-air mini-music festivals, as part of its programming that is open to all ages and following COVID-19 safety protocols.
The new series, Last Saturday Live, will feature live music from several local bands and musicians with a variety of sounds. The lineup for August 28, 2021, includes The HA, led by Brooks Dierker, which offers a blend of beach funk and southern country music; the Kevin North Band, which has a more British blues vibe; and Grupo Tribulation, a classical Peruvian fusion band. Manos Lindas, Sunset Hill, Mr. Andrew of the band The Under Trio, and young and emerging local artist Gabi will also be performing.
The August 28 event will occur from The HA's mobile rig, an extremely customized Ford motor home that the band gutted and turned into a moveable stage.
View this post on Instagram
As with all of Sunset Mercantile's events, several local food pop-ups will also be on site to keep the audience well fed during each Last Saturday Live event.
For the first Saturday, you can have Texas-style smoked barbecue from Smokin D's, Thai street food from Sowl Bowls, and plant-based meals from De La Paz Remedios. An origami workshop will be taking place in the mercantile's Fun Zone, led by hashtagmaid, and vendors will also be selling local goods and crafts.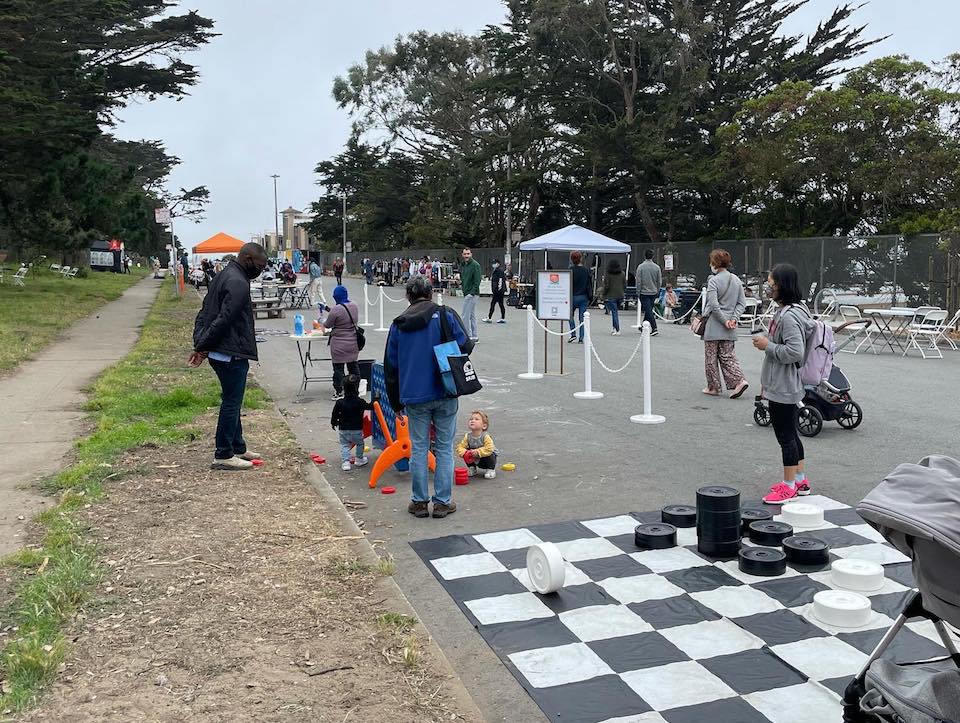 The Sunset Mercantile offers a Fun Zone for kids and families. | Photo: Sunset Mercantile/Facebook
The Last Saturday Live series is currently slated to be offered again on September 25 and October 30. Admission is free and the music is expected to run from 3 to 7 p.m. at 37th Avenue and Pacheco. Music may be offered during other Sunset Mercantile events, too, as it has in the past.
You can keep tabs on each month's music and food line ups and other events by following Sunset Mercantile on Facebook or Instagram.