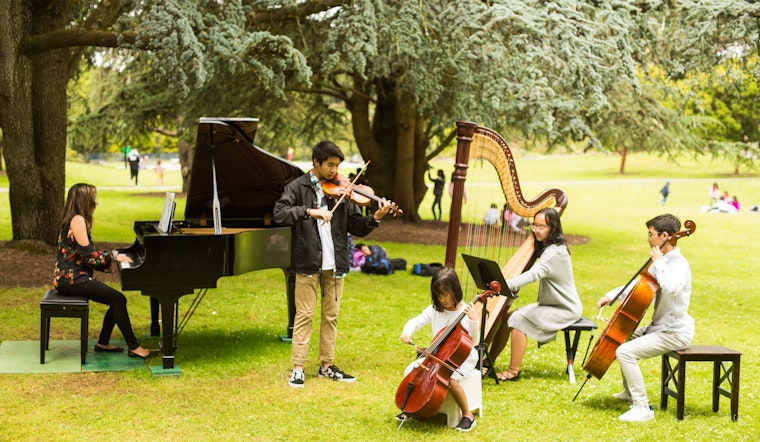 Published on September 17, 2021
Friday afternoon saw the return of Flower Piano to Golden Gate Park's San Francisco Botanical Garden. While it is not the two-week affair that it has been in previous years, is still a full twelve pianos situated about the Botanical Garden, with a packed schedule of musicians performing until 6 p.m. on Friday, Saturday, and Sunday, and until 5 p.m. and Monday and Tuesday.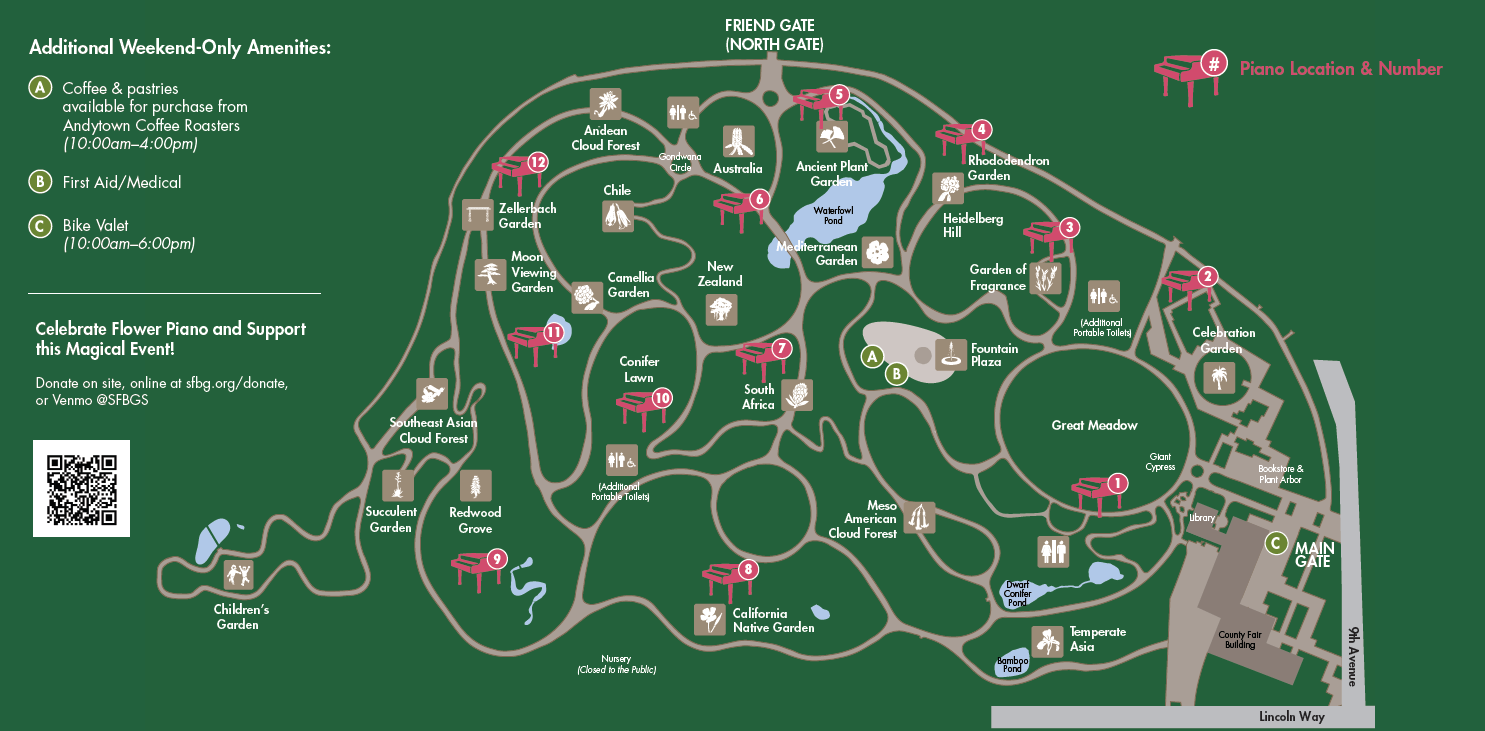 The Botanical Garden has provided a printable PDF schedule and map to help plot your picnicking and musical enjoyment. Bike valet service will be provided, and Andytown Coffee Roasters will be on hand selling coffee and pastries.
The usual appearances from members of the SF Symphony and Ensemble SF are on the roster, but with a number of eclectic additions. Sets will pay homage to everyone from Chopin to Elton John, popular local pianists Jill Tracy and Kitten on the Keys are scheduled, and other sets include "Martuni's Piano Bar: Standards, Pop, Sing-alongs!" and "Earth, Wind, and Flowers: Chamber Music of Various Styles."
Admission is free for San Francisco residents, though advance RSVP registration is encouraged. For non-residents, admission is anywhere from $3-$10 depending on age, and families are admitted for $21. Advance Flower Piano tickets are available here.
As in previous years, anyone is allowed to pull up the bench and perform at a piano themselves between sets. But this year, there is a new twist. As KGO reports in the video above, this year there will be hand sanitizer stations at each piano.

Flower Piano is Sept 17-22, with twelve pianos open daily from 10 a.m.-6 p.m. Schedule here, tickets and RSVP here.