In the Bay Area, it's rare for a brand new watering hole to not look clean, modern, and trendy, but a new bar that just opened near San Jose City Hall has gone the opposite direction. Cash Only at 78 East Santa Clara Street held its grand opening on Thursday, and the bar's name pays homage to legendary country Johnny Cash. In fact, the only songs you can choose on the jukebox are Johnny Cash songs.
Cash Only gives off a few different vibes, including a dive bar feel thanks to the small menu and cheap beer. According to their website, they serve Hamm's on tap for four dollars a glass. The owner claims it's the only place on the West Coast where you're able to get Hamm's on tap. There's also a long list of the most popular domestic beers for four dollars a can.
The wide selection of high-end bourbon also gives the location a whiskey bar component, and the bar advertises itself as a "West Coast honkytonk," with both cold beer and cocktails.
"We know how good fresh ingredients are, and we've built these great relationships with distilleries. So we can capitalize on all of that, but bring it into a room where we're just hanging out and having a drink," Cash Only co-owner Cache Bouren told Mercury News.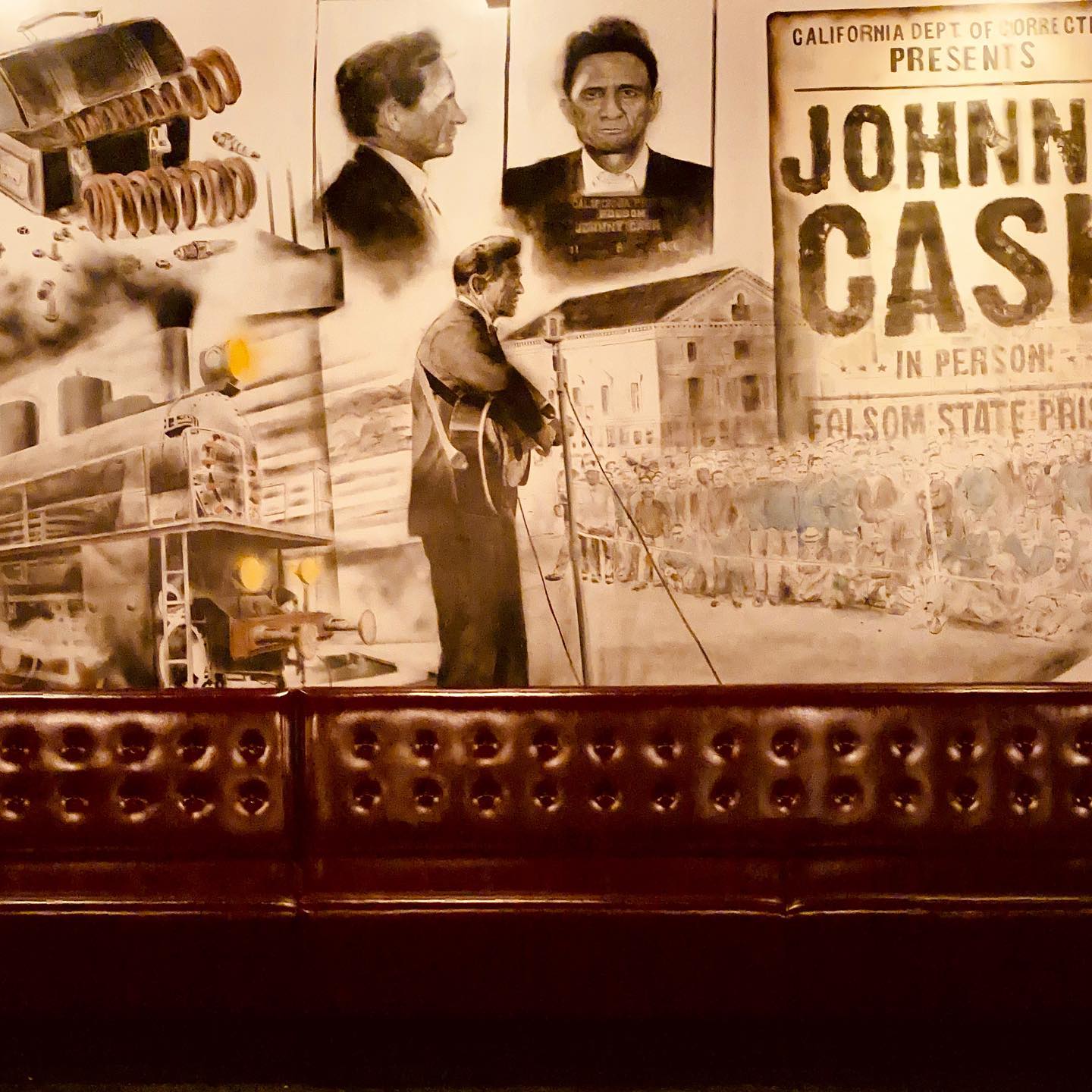 The decor inside Cash Only takes you back to the late '60s and early '70s with a lot of Johnny Cash and old beer memorabilia lining the walls. Also, in true dive bar fashion, a pool table sits way in the back. "I think downtown needs a bar like this so bad because no one's really doing this casual, laid-back kind of bar right now," Bouren said.
Bouren is no stranger to the nightlife industry. He opened a bar called Singlebarrel in San Jose in 2010, but the bar is now called Haberdasher. He believes perseverance will push Cash Only through the hard times that may be brought on by the lingering pandemic. "It's a tough industry to be in and this past year made it harder than anyone could imagine. Those who make it long in this industry do so because they're stubborn, stupid, or lucky. I've been a mix of all three," Bouren told San Jose Spotlight.
Cash Only sits in the location formerly held by a popular nightlife spot known as "Dive Bar" that opened in 2004 and closed earlier this year. If you want to stop in for a beer, a whiskey, or a game of pool, Cash Only is open every day from noon to 2:00 a.m.