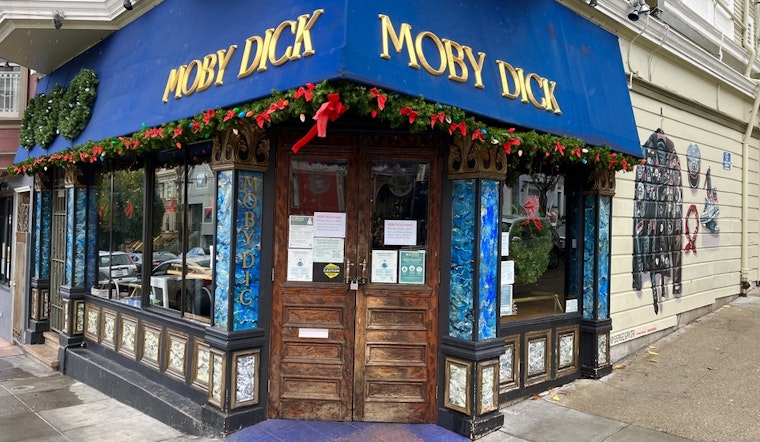 Published on December 27, 2021
Over the holiday weekend, multiple Castro neighborhood bars and restaurants announced they would be temporarily closed due to the recent surge of Covid-19 infections brought on by the Omicron variant.
Closures include neighborhood bars Moby Dick (4049 18th St.), The Edge (4149 18th St.), The Detour (2200 Market St.), Blackbird (2124 Market St.), and Italian restaurant Vico Cavone (4248 18th St.).
While data from the San Francisco Department of Public Health (SFDPH) remains five days behind, it's likely the current surge will surpass last winter's in the number of positive cases. As SFist reports, daily case numbers from SFDPH are higher on any day in the pandemic to date.
On December 21, SFDPH is currently reporting 794 positive cases, easily the highest single-day number recorded in the city since the COVID pandemic began. However, SFDPH considers this number to be unreliable and may increase as more data is reported.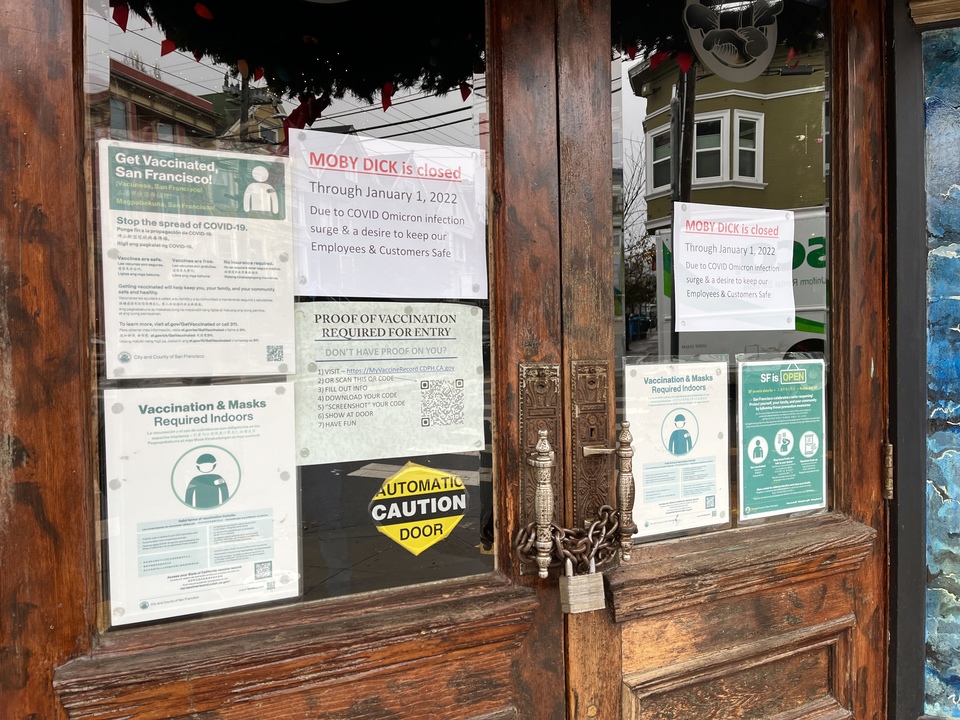 Sign in the window at Moby Dick announcing the closure. | Photo: Steven Bracco/Hoodline
Moby Dick co-owner Joe Cappelletti tells Hoodline they've decided to close out of an abundance of caution. "We want to protect our employees, ourselves, our customers, and anyone else involved in helping us run," said Cappelletti. "We have done this on our own no one has asked us to close."
Having just reopened in May after a 14-month pandemic-induced hiatus, Cappelletti says Moby Dick plans to reopen the first week of January 2022.
During the closure, Cappelletti says they intend to pay their scheduled employees. "We hope everyone is safe and sane this season," said Cappelletti. "Happy holidays to all and we hope you all come by in the new year."
According to a sign on its door, neighborhood bar The Edge closed on Thursday "out of an abundance of caution for the safety of our patrons and staff." A reopening date has not been announced.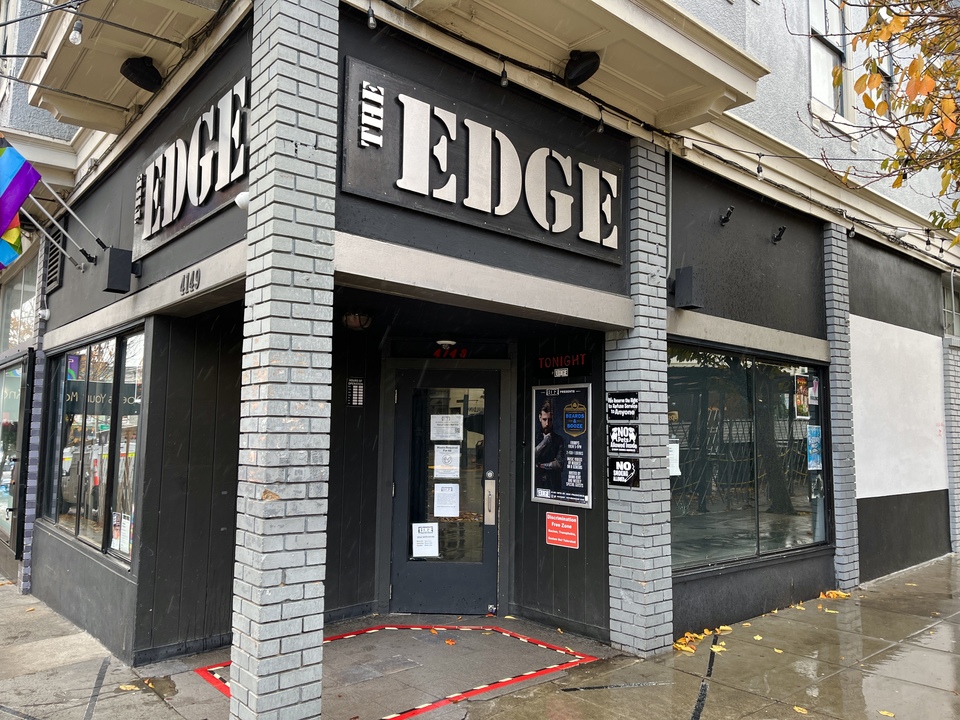 The Edge closed Thursday, Dec. 23, and a reopening date has not yet been announced. | Photo: Steven Bracco/Hoodline
"We will remain closed until we have better information about the spread of the Omicron variant and feel it is safe to reopen," said The Edge.
Castro arcade bar and restaurant The Detour will also remain closed this week. Co-owner Shawn Vergara says The Detour will reopen on Friday, December 31 for its Freeplay New Year's Eve party.
Sister bar Blackbird also closed over the weekend and will reopen on Tuesday. "With all of the positive cases increasing we want to be sure our staff is able to get tested before returning to work," said Vergara.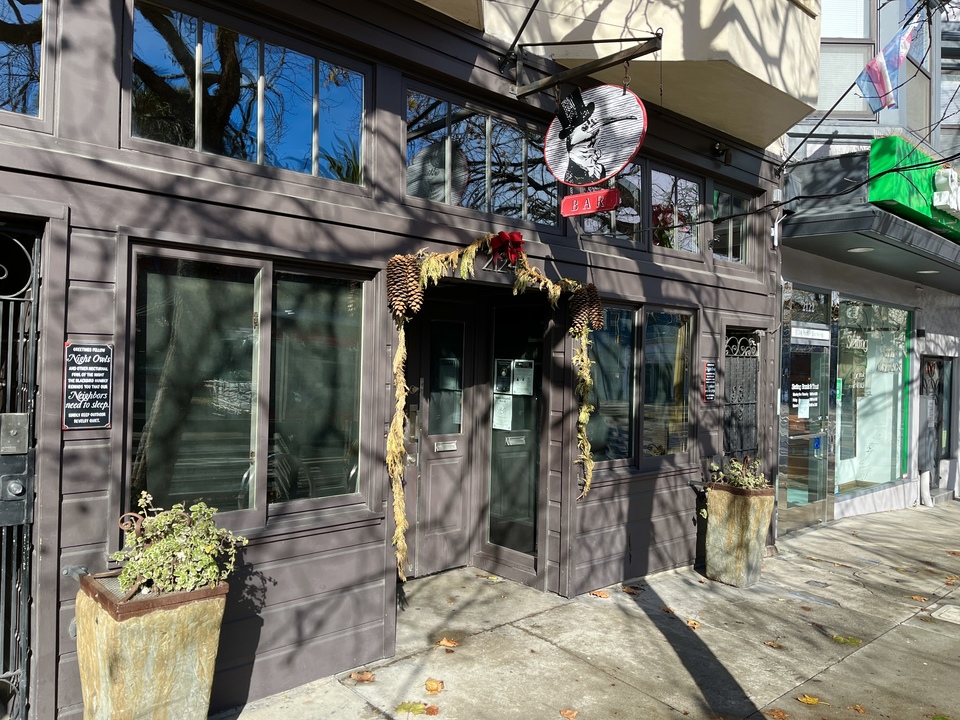 Blackbird will reopen tomorrow. | Photo: Steven Bracco/Hoodline
Newly opened Italian restaurant Vico Cavone has also announced that beginning tomorrow it will be closing its dining room and switching to take-out, pick-up, and delivery-only format.
"Opening a business in the middle of a pandemic is tricky," said co-owner Alessandro Raimondi. "And it seems like this obnoxious virus is doing everything it can to be a pain in everyone's culo."
"At Vico Cavone, we're concerned about the safety and well-being of our team, our guests, and our neighborhood," added Raimondi.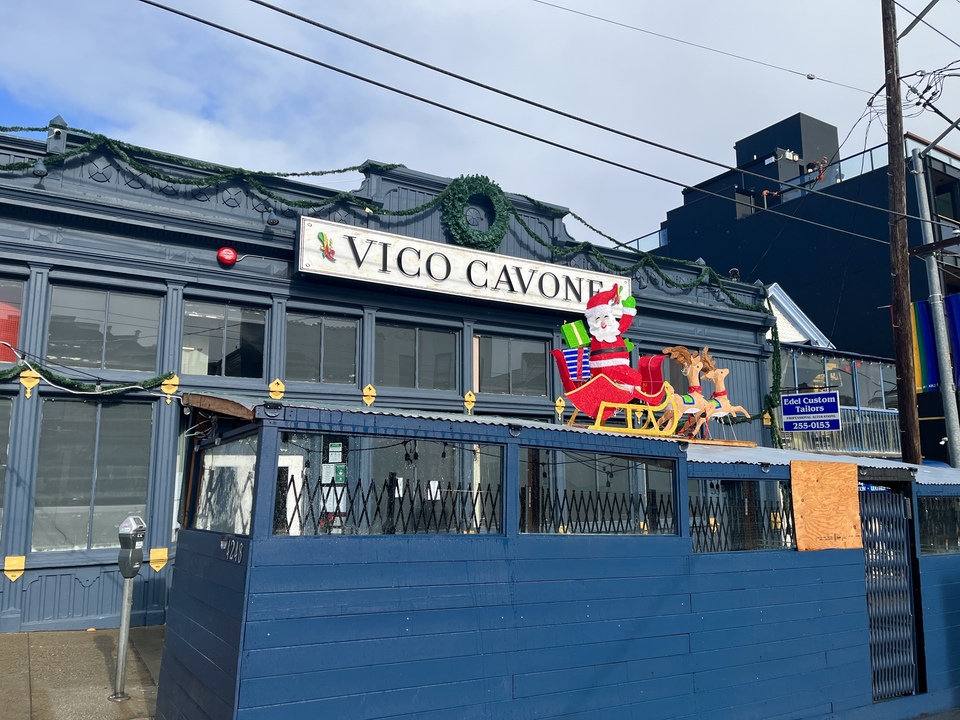 Vico Cavone will be open for take-out, pick-up, and delivery only. | Photo: Steven Bracco/Hoodline
The Castro isn't the only neighborhood affected by these temporary closures. SoMa LGBTQ+ bars Eagle SF (398 12th St.) and Powerhouse (1347 Folsom St.) along with Mission bar Trick Dog (3010 20th St.) have also announced temporary closures.
"We take this action in an abundance of caution to keep our patrons and staff as safe as possible over the holiday," said The Eagle. "[A]nd with the hope that the coming year will bring health and prosperity to the community that calls the SF Eagle home."
Powerhouse closed Thursday and is set to reopen Wednesday, December 29. "This variant is trouble," said Powerhouse manager Scott Richard Peterson on Facebook. "Keeping you and the staff healthy is best for us in the long run."
Trick Dog reopens today, while The Eagle will remain closed until New Year's Eve.
"Please stay safe, mask up, get tested, and boosted if you can," said Trick Dog on Instagram.
Update 12/28: SoMa nightclub Oasis announced late yesterday that they will also temporarily close until January 7 due to the recent Omicron surge.
"We are devastated to not be able to celebrate New Year's Eve, and our 7th anniversary of being open, with our community," said owner D'Arcy Drollinger. [E]specially after all we've been through at this point."
"Our motto is always 'the show must go on,' but the safety of our staff, performers, and audiences is always our top priority," added Drollinger. For anyone who already purchased a NYE ticket refunds will be issued automatically.
Trick Dog announced they have extended their closure until Thursday, December 30 "so we can continue doing our best to keep our team and community healthy."