A new housing tower in downtown San Jose that offers a different spin on buying an apartment will break ground next year spanning two parcels at the corner of South Third Street and East San Salvador Street. The 125 units inside the SoFA One building will be put up for sale but for those who can't afford an outright purchase, and lease options appear to be more beneficial than traditional rental agreements. The housing company Nabr, which is a partner in the project, tells the Mercury News that "the tower is geared towards consumers and allows residents to pay monthly rent while earning purchase credits."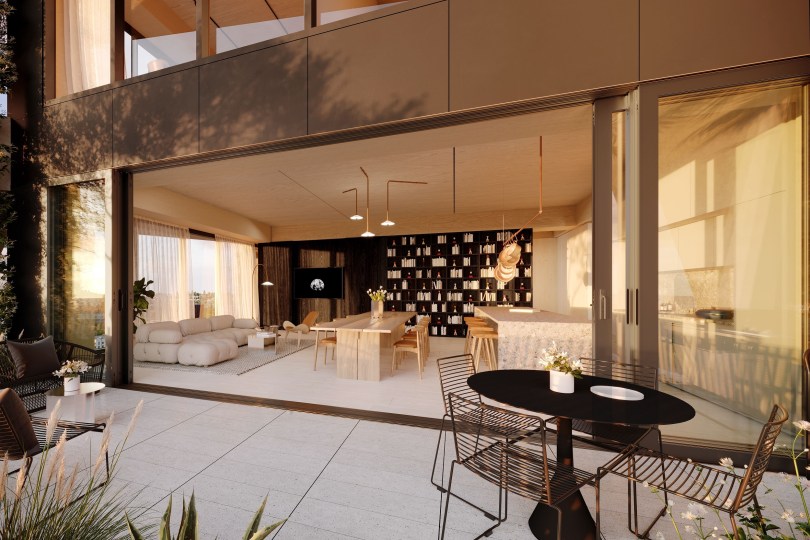 Rendering by Bjarke Ingels Group
Nabr says part of the reason for the Bay Area housing crisis is that the majority of the new apartment developments being built are rentals only. "This leaves consumers only two options: pay high rent for a tiny apartment in the city, or buy a home in the suburbs. We started Nabr to change this trajectory. The U.S is currently experiencing the worst housing crisis since World War II," Nabr co-founder Roni Bahar told Mercury News.
Nabr's ownership plans ask for a 1% down payment on a unit that would lock in the price up to five years which means customers could benefit if the unit appreciates in value. Technically though, the residents are still considered renters but some of their monthly rent payment is counted as credit toward the eventual purchase. "We are starting in the Bay Area, where residents face an incredibly expensive real estate market that few can afford to buy," Nabr co-founder Nick Chim told Mercury News.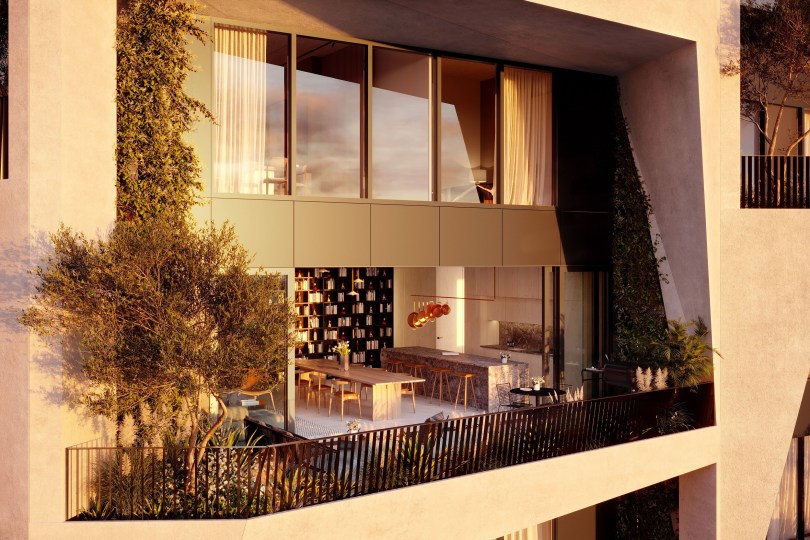 Rendering by Bjarke Ingels Group

Nabr is working with local developer Urban Community which owns the land at 415 S. Third Street, and Bjarke Ingels Group which designed the building. One detail remains unclear and that is the exact height of the SoFA One development, but according to Nabr's website, it will be fully electric, carbon-neutral, and feature large, open balconies that will allow residents to grow plants. There's also expected to be a park on the roof and a community garden. SoFA One is expected to break ground next summer. Residents are expected to start moving in the following summer in 2023.