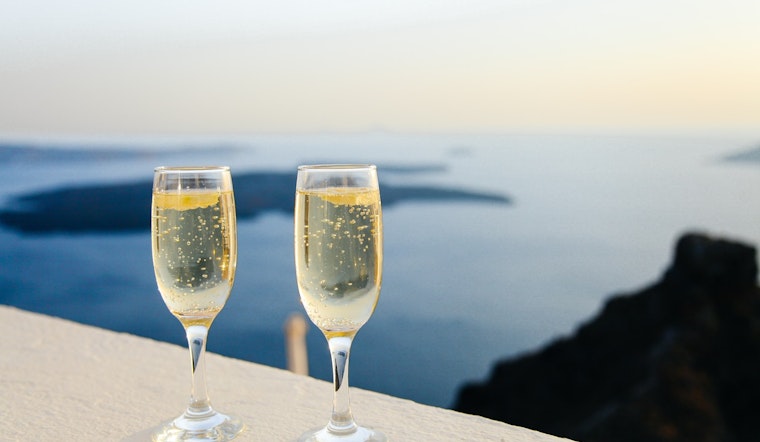 Published on December 28, 2021
Ready to raise a glass to 2022? Whether you're celebrating at home this year or gathering with friends, how about trying a local wine shop for a festive bottle to mark the occasion? After all, local and independent merchants could use a hand after everything they've been through over the last couple of years. And local wine retailers offer a range of customer benefits, too, from expertise and curated collections to charming shopping environments, and the chance to indulge in a taste of luxury that's not on offer at your supermarket or big box store.
Bay Area residents are spoiled for choice when it comes to wine stores, from major outfits to hole-in-the-wall treasures that feel like portals to a village in Provence or Tuscany. So try your nearest wine shop, or check out the ones below. We've put together a sampling of a few local wine sellers to try out, from large retailers with multiple locations to small specialty companies, each of which offers its own unique experience.
Italian wine lovers need to know Biondivino, wine guru Ceri Smith's love letter to Italy — and named for her great-grandfather, Settimio Biondi, who arrived in SF the day after the 1906 earthquake. The Russian Hill shop has an array of fantastic finds, but for NYE you'll want to check out their wide selection of frizzante and sparkling wines from Italy, which range in price from $23 to $200. 1415 Green Street, SF.
K&L Wine Merchants is a go-to for an extensive selection and knowledgeable staff, as well as less-known or rare bottles. They offer local delivery and curbside pickup in addition to in-store shopping. Founded in Millbrae in 1976, K&L now has stores in San Francisco, Redwood City, and Hollywood. 855 Harrison Street, San Francisco; 3005 El Camino Real, Redwood City.
The Organic Wine Company curates a collection of, yes, organic wines for the eco-conscious reveler and they offer free shipping on all orders, making it super easy to acquire a bottle or three of organic bubbly. The small Bay Area company was founded in 1980 by French transplant Veronique Raskin. They're offering a three-pack of bubbly from France, Italy and Argentina for $72. If you're putting on a New Year's feast, check out the New Year's Eve 6-Pack for a full complement of wines.
Verve Wine + Provisions on upper Fillmore Street in SF is an offshoot of a Chicago restaurant and wine shop, and there's also a location in New York. But the Pac Heights location is very charming, and they offer a range of interesting French sparklers you shouldn't miss, ranging in price from $20 to $120. 2358 Fillmore Street, SF.
Give San Francisco Wine and Cheese a try if you're looking for a local spot to pick up a range of gourmet treats to go along with your aperitif. You'll find wines starting at $12, both local and imported (mostly from France and Italy), plus a selection of party-ready delicacies like cheeses, fois gras, and prepared cheese and charcuterie plates. 141 Gough St, San Francisco; 510-816-4508.
Support small businesses and family farmers by shopping at the San Francisco Wine Trading Company, which has been selling wine near West Portal in San Francisco since 1976. They've got quite a selection of wines from artisan, boutique, local family wineries, and small-business importers, plus plenty of organic options. Their website currently shows a choice of 100 sparkling wines at all kinds of price points, including some super-luxe options and genuine French champagnes. 250 Taraval St. (at Funston), San Francisco; www.sfwtc.com
In the East Bay, look for affordably delicious bottles at Vintage Berkeley, which offers a selection of wines mostly under $25 at three locations around Berkeley. Their website features sparkling wines ranging from $15 to $85. 2113 Vine Street, Berkeley; 2949 College Ave, Berkeley; 1580 Solano Ave, Berkeley; www.vintageberkeley.com
The Wine Mine in Oakland is a local favorite since 2007 and frequent "Best Of" winner for its value and lack of pretension -- it advertises "the best pricing, wine for wine, in the East Bay" with a large selection of wine for as little as $7, ranging up to $50+, including loads of options under $15. 5427 Telegraph Ave. #D1 (Telegraph & 55th St), Oakland; (510) 547-9463; www.winemineco.com


Cheers!