A new deli-style Korean restaurant specializing in handmade tofu and unique banchan offerings is now open in Oakland. Joodooboo is located at Market and 42nd streets in the space formerly occupied by The Kebabery — which has since moved to Shattuck Ave. in Berkeley.
Joodooboo offers a signature, daily house-made tofu along with traditional Korean side dishes called banchan that are mostly vegetable-based like roasted okra, sweet and spicy carrots, stewed with salted turnips, and kimchi. Everything is available by the pound at a deli-style counter, and the hope is to add about 20 seats inside in the coming months but for now, the food is available to-go only.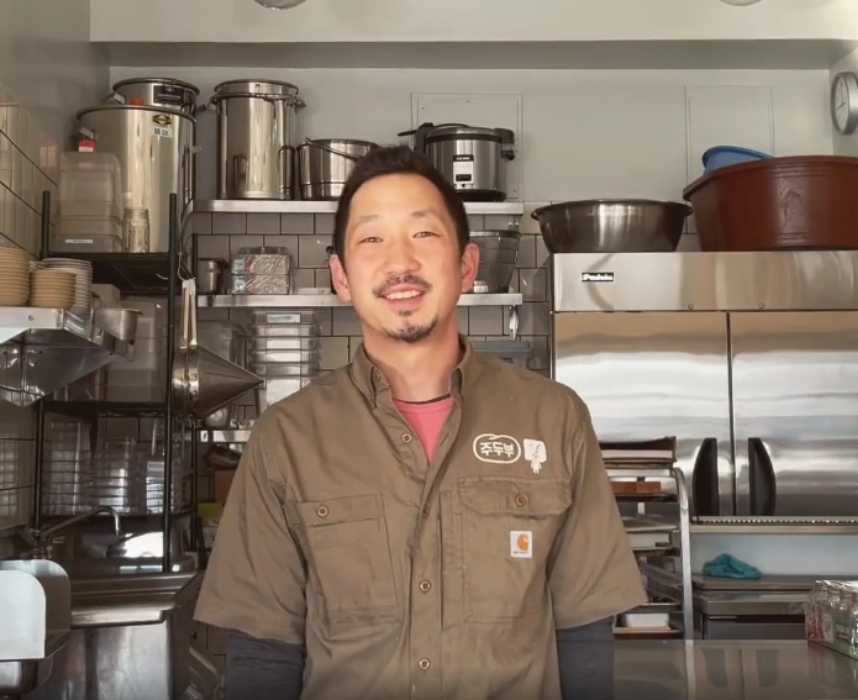 Photo Credit: Instagram: @Joodooboo

Owner Steve Joo gained popularity through his Korean pop-up restaurant called Nokni in Oakland several years ago. He's now focusing his concentration on tofu. As the SF Chronicle explains, "It takes about two hours from start to finish to make a 38-pound batch of tofu, which he eventually hopes to execute four times per day." The tofu is a permanent fixture, but the banchan options will change week to week based on what Joo gathers at local farmers' markets. The Chronicle reports that Joodooboo will offer "about six different banchan by the pound every week. All of the banchan cost $1.25 per ounce, with a 3-ounce serving recommended per person to accompany a meal."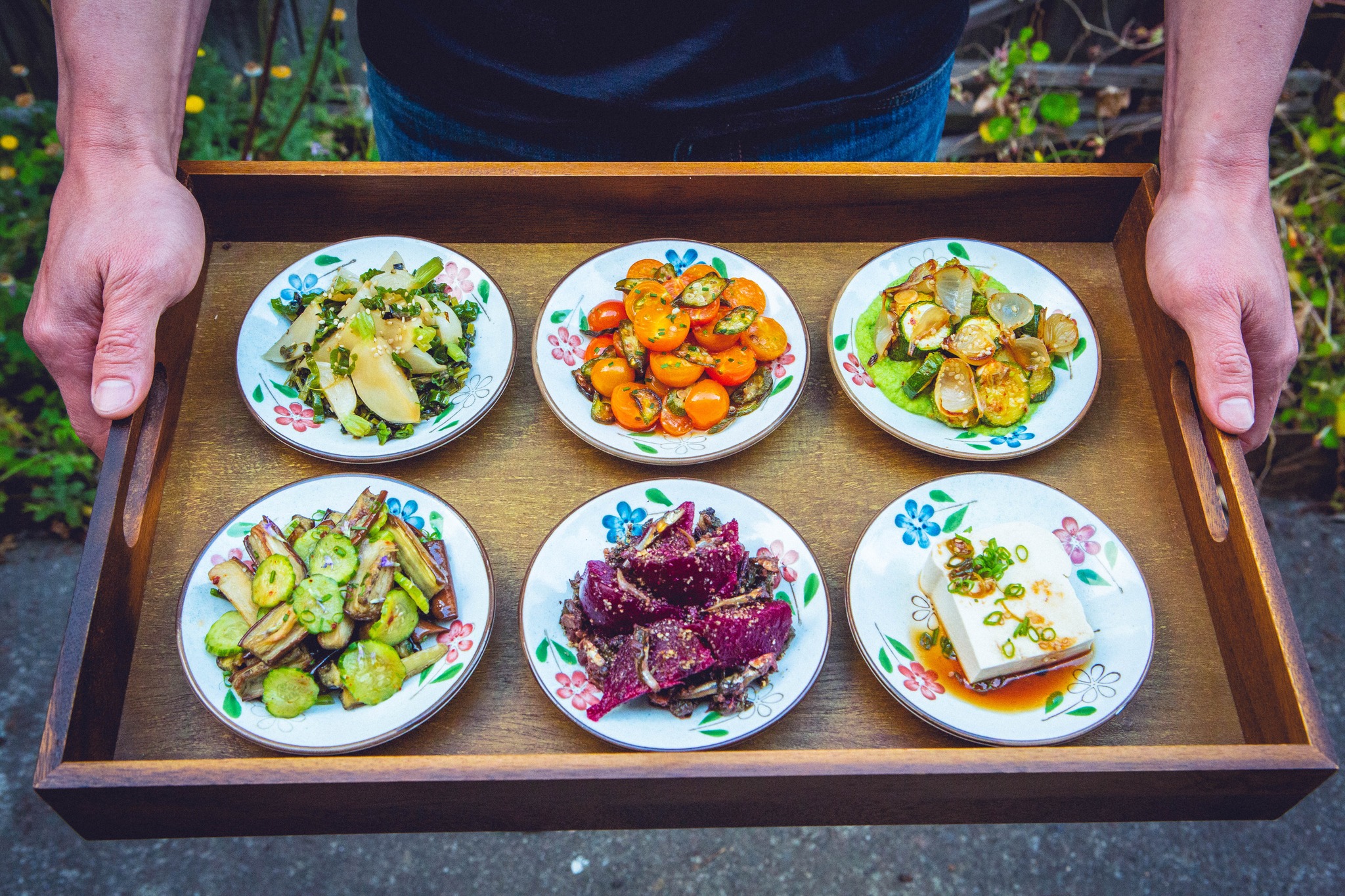 Photo Credit: Instagram: @Joodooboo
"What we're thinking is that during the pandemic, so many people are cooking or preparing meals at home, and banchan is such an excellent way to fill a dinner table," Joodooboo general manager Shigi Kobayashi told the Chronicle. Joodooboo is offering subscription plans for the tofu and banchan but they are already sold out on the restaurant's website. The Chronicle says it sold out of its 40 monthly banchan subscriptions and 50 monthly tofu subscriptions in a matter of hours.
If you do head to the 4201 Market Street location you will notice in the kitchen area a special machine imported from Korea that is required to grind up soybeans and eventually create the tofu through a very precise process. Joo told the Chronicle he spent a year in Korea studying how to make the special, un-pressed tofu. Some of the banchan items you will see this opening week are "Tokyo turnip rice thief, roasted bok choy with pickled okra and Meyer lemon, and Korean fermented bean paste." You can try it by heading to Joodooboo Wednesday through Saturday from 11 a.m. to 5 p.m.