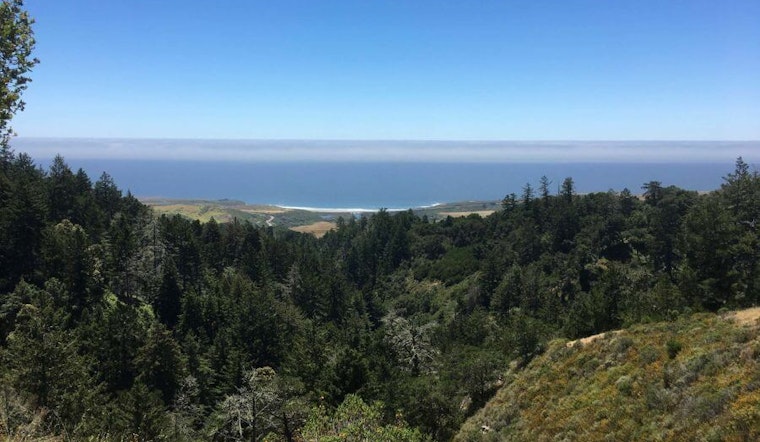 Published on March 11, 2022
Crews are hard at work in the mountains of Northern Santa Cruz County establishing a huge new trail system after the area was devastated by a lightning-sparked wildfire two years ago. San Vicente Redwoods is an 8,852-acre plot of land that stretches from just outside the community of Bonny Doon all the way to the coast near the small town of Davenport. Forestry officials and loggers are working right now conducting studies and removing hundreds of burned-up trees that were scorched during the CZU August Lightning Complex fires of 2020. The 86,000-acre blaze hit almost the entire area of San Vicente Redwoods but the land is apparently bouncing back with resilience.
Next month, according to the Mercury News, construction will start on an 8.5-mile trail that stretches from the peaks to the shores. It is expected to open this fall to hikers, mountain bikers, and horseback riders. San Vicente is owned by the Peninsula Open Space Trust and the Sempervirens Fund, a group that protects the redwood forests in the Santa Cruz Mountains.
The trail construction is being managed by the Land Trust of Santa Cruz County. "It's been a long time coming and we've had a lot of setbacks, but we're very excited to be in construction on the ridgeline to shoreline trail project, and super excited to think we can get it done by fall," Sarah Newkirk with the Land Trust of Santa Cruz County told the Mercury News.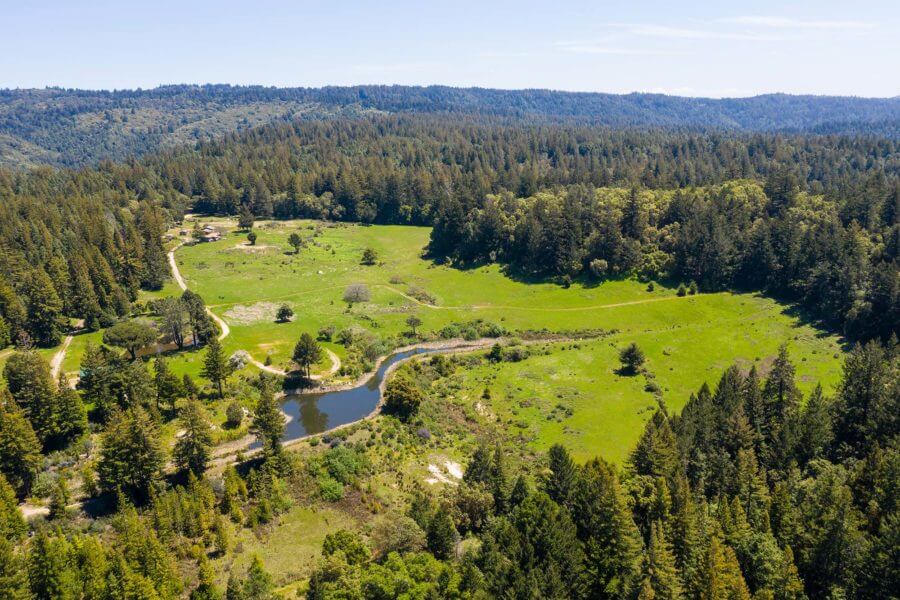 Photo Credit: Sempervirens Fund

The overall vision for San Vicente is to establish 38-miles of trails which is expected to take three to five years to complete. "Every part that will have public access has been touched by the fire. This first phase is going to be a test. We'll see how the trail usage goes and continue from there," Laura Dannehl-Schickman with the Land Trust of Santa Cruz County told the SF Chronicle. Currently, logging crews have removed almost 1,000 dead trees that would put recreationists in danger. They're using helicopters to fly out the fire-damaged logs which is a method that is less impactful to the local wildlife compared to traditional logging using trucks.
Forestry officials say that certain areas of native trees and plants were totally burned up by the CZU Complex fires but many areas of San Vicente are seeing benefits from the burned-out forest floor. They say rare plants are sprouting up that generally can only sprout after wildfires. "I think that it's a story not only of devastation but restoration and rebirth," Newkirk told the Mercury News. The Land Trust of Santa Cruz County is collecting donations to help complete the 38-miles of trails. You can get donate and get updates on the progress on the group's website.