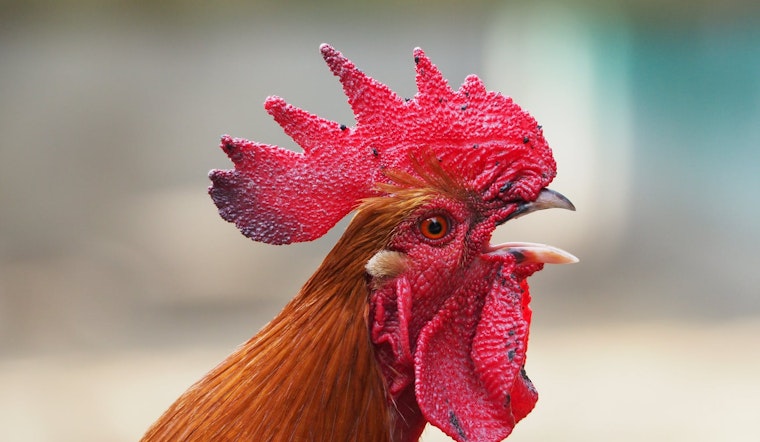 Published on March 28, 2022
An adopted rooster arrived in the Tenderloin in January, and made headlines when the Chronicle reported he was driving the neighborhood nuts with his constant crowing. Feathers flew until the owner surrendered the rooster to SF Animal Care and Control (ACC) last week. At the time, an ACC spokesperson told Hoodline that they had put out feelers to "rescue groups who take in chickens and roosters" to find a new home for this infamous rooster named King Henry IV.
Now that rooster will truly be living like a king. Hoodline has learned that Henry IV has been rehomed to Cali FID Parrot & Exotic Rescue Sanctuary, an indoor/outdoor animal rescue facility in Modesto, California.
"His crowing will not bother San Franciscans ever again," SF ACC spokesperson Deb Campbell tells Hoodline. "And he will live happily ever after!"
Cali_FID Parrot & Exotic Rescue Sanctuary is not just a parrot sanctuary. Their website says they take in "parrots, turtles, snakes, lizards and more." A look at their Instagram page shows they have plenty of outdoor resources ideally suited to outdoor animals.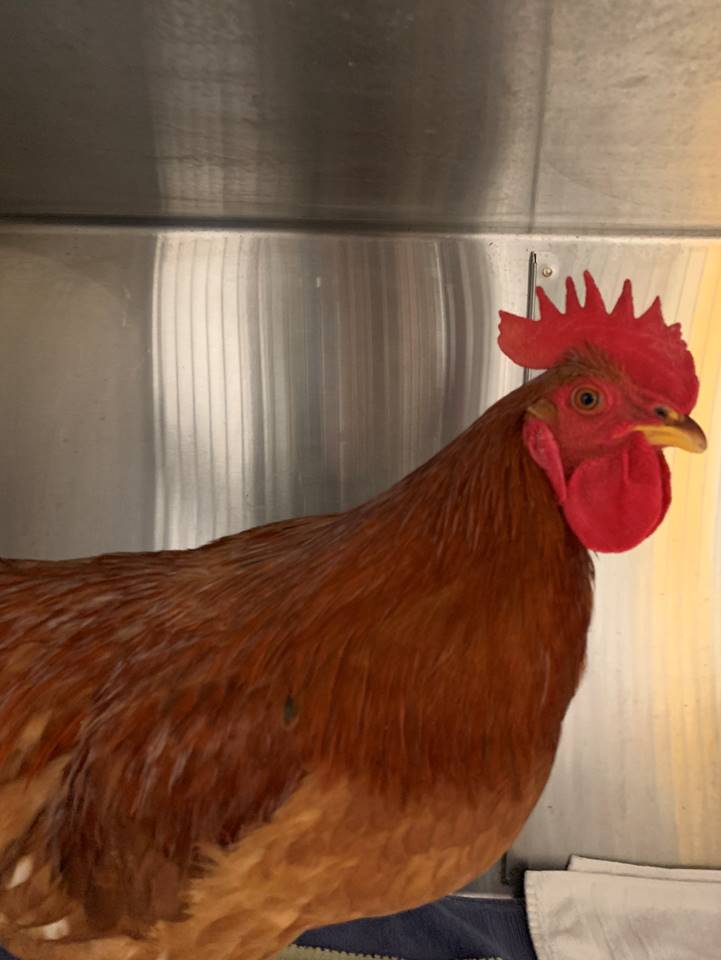 Image: SF Animal Care and Control
When SF ACC sent us a photo of King Henry IV last week after he was surrendered to them, King Henry IV was inside what appears to be a stainless steel compartment with towels. Now, 90 miles away in Modesto, he can strut outdoors and crow at full cock all he wants.