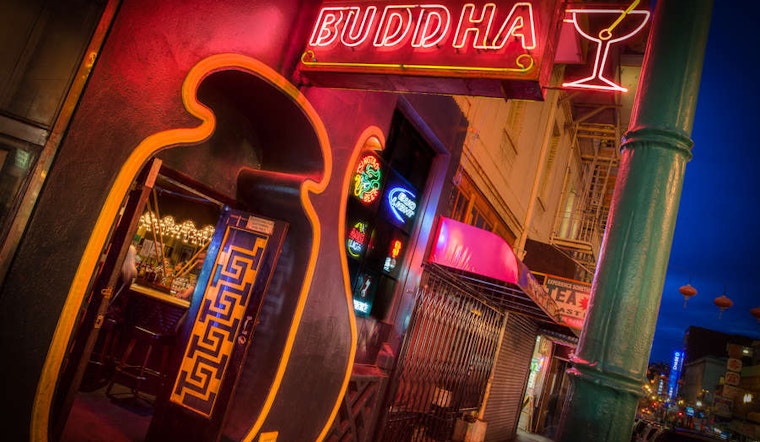 Published on April 25, 2022
The San Francisco Legacy Business Program exists so that businesses that have been around for 30 years or longer can "get marketing help, business support, and grants" to ensure their continued survival. And we've seen near-death experiences lately for beloved local businesses like Chinatown's 101-year-old Far East Cafe, and 36-year-old Sai's Vietnamese Cafe.
This afternoon, @SFOSB is slated to add *5* District 3 small businesses to the SF Legacy Business Registry, marking >30 years in business & community.

Congrats to Far East Cafe, Buddha Lounge, Sai's Vietnamese, Stanley's Steamers, and Helmand Place - truly special institutions! pic.twitter.com/b9UZFcpyK8

— Aaron Peskin (@AaronPeskin) April 25, 2022
We mention those two in particular for a reason. Supervisor Aaron Peskin announced Monday on Twitter, "Congrats to Far East Cafe, Buddha Lounge, Sai's Vietnamese, Stanley's Steamers, and Helmand Place," who were added to the SF Legacy Business Registry by the San Francisco Office of Small Business.
"Supervisor Peskin was the lead advocate to ensure that this program continued, given how popular it has been since its inception via the ballot," Peskin's office tells Hoodline. "The Legacy Business Fund had basically been drained, but Supervisor Peskin drafted an amendment to [Office of Economic & Workforce Development's] budget to restock the Fund, as well as designate funding for more staffing."
Sai's Vietnamese is a particularly interesting case, given that its building is slated to be razed in the Transamerica Pyramid renovation. But that business will survive, as KPIX reports the building's new owner will help them find a new location.
Buddha Lounge is particularly interesting too, as their signage will be featured as part of this Saturday's Neon was Never Brighter festival in Chinatown.
But Stanley's Steamer's may be the most interesting, in the regard that it becomes the first mobile food cart ever to receive a San Francisco Legacy Business designation.