Arya Steakhouse, a Persian restaurant owned by husband and wife restaurateur team Mike and Fera Hashemi, has been serving guests on Middlefield Road in Redwood City since 2012. Now, the couple is getting ready to move into a historic Palo Alto building at University Avenue and High Street in just a few months. Fera Hashemi confirmed to the San Francisco Business Times that the 10-year lease on the current building is ending in July and due to an unexpected rise in rates they have decided to switch gears and leave Redwood City for broader horizons.
"The timing and location worked out perfectly and there's no Persian food in Palo Alto," Fera told the San Francisco Business Times. The new building at 140 University Avenue is about a block away from the Palo Alto Caltrain and not far from Stanford University. It was most recently the home of the Vietnamese restaurant Tam Tam which closed in November of 2020. Before that, it housed the Greek restaurant Opa, and prior to that, Palo Alto Grill.
View this post on Instagram
The Business Times reports that the Hashemis are "looking forward to the restaurant being open for lunch and dinner service seven days a week with more robust foot traffic than downtown Redwood City, where the pandemic's impact on the office worker lunch crowd is still felt."
Arya's new location in Palo Alto is almost 4,000-square-feet and includes a bar and rooms for private dining events. Similar to the Redwood City space, the new digs will be able to serve roughly 150 guests. The restaurant may also install a parklet to add more seating outside but that decision is hinging on whether the city of Palo Alto extends its parklet program or makes it permanent.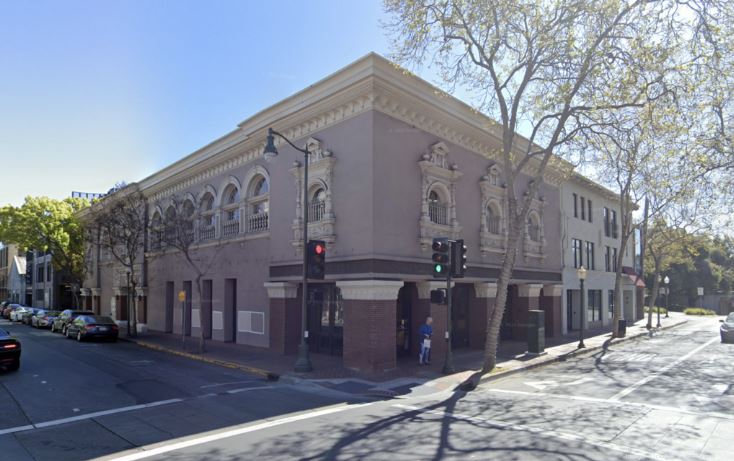 140 University Ave., Palo Alto. Photo Credit: Google

Arya Steakhouse is doing renovations inside the building, which dates back to 1898. The goal is to have the restaurant open by mid-summer, somewhere around July.