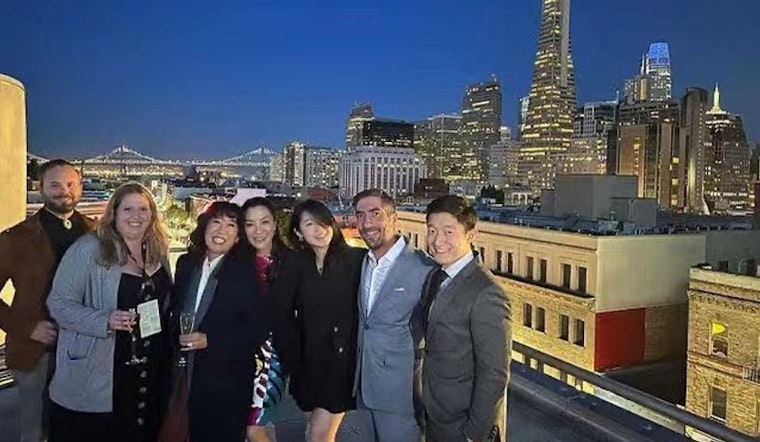 Published on May 20, 2022
China Live's unique, multi-story eating and retail experience has slowly been finding its footing since opening in Chinatown in early 2017, and slowly expanding within the building. But now we're hearing about a new addition that will create a new layer of excitement. China Live owner George Chen hinted on Instagram that the Asian food hall at 644 Broadway is looking to add a sizeable rooftop bar that would offer guests great views while they sip cocktails, beer, and wine.
It all started with a photo Chen posted that featured movie stars Michelle Yeoh and Sandra Oh standing with others on top of the roof of the location with the caption "stars (Michelle Yeoh & Sandra Oh) under the stars at China Live future roof bar!"
That sent speculation running wild with Chen getting peppered with interest about what the new China Live venture would be like. "I just posted that on Instagram for fun, saying, 'Hey, roof deck coming' and a lot of people still ask me about it," Chen told Eater SF. The Instagram moment actually happened a couple of weeks before the picture was posted. Yeoh and Oh were both in the city for the San Francisco International Film Festival. SFFilm, which used to operate next door to China Live, had asked Chen to host a reception with the two stars and SFFilm board members after the festival. Eater SF reports that when Oh said she wanted to get some fresh air, Chen took the group to the roof which led to the photo and the caption that let the cat out of the bag.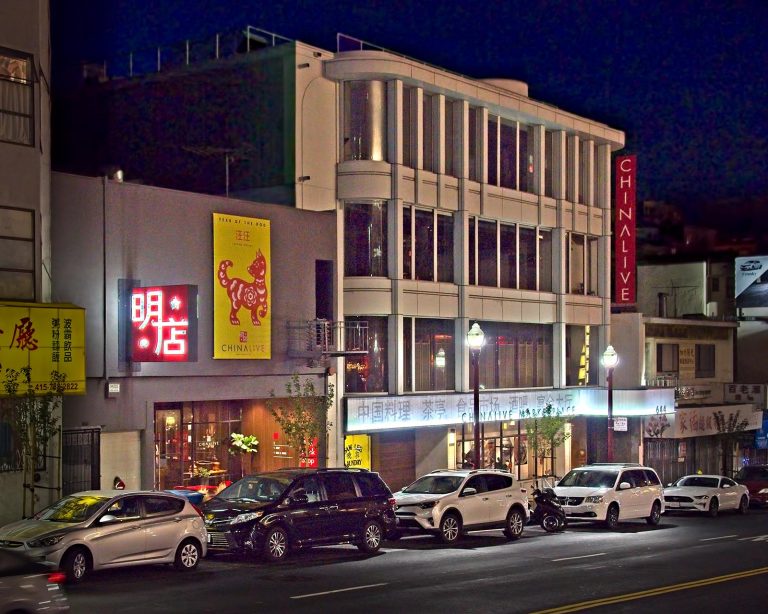 Photo Credit: China Live/Facebook
Turns out, the idea for a 5,000-square-foot rooftop bar with gorgeous 360-degree views at China Live is nothing new for Chen, who had preliminary renderings of the space drawn up as early as 2014. The idea had to be put on the back burner as Chen worked to add other venues inside the buildinng, like Cold Drinks Bar and Eight Tables, which are both upstairs from China Live. The pandemic then added another obstacle to get through before putting the rooftop bar idea into fruition.
Now, it appears to be full steam ahead, with Chen telling Eater, "If we can work out a deal with our landlord, we'll probably go ahead and start on the roof deck. I think that Chinatown gets some of the best weather for some reason — and it's not too windy."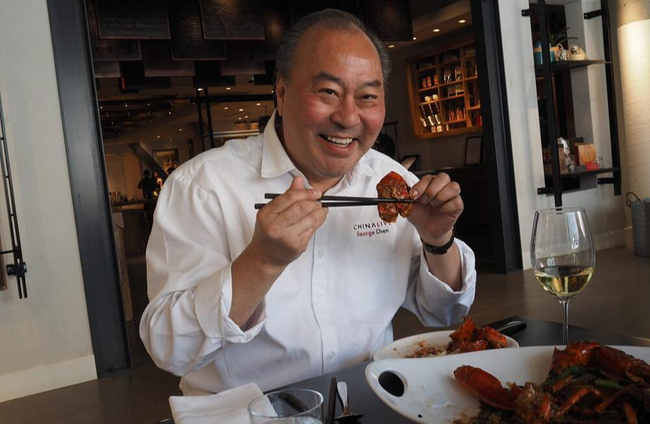 George Chen. Photo Credit: China Live/Facebook
Chen points out that the project is still in the preliminary planning phase with building owner approval, city permitting, and construction deals needed to get hammered out in order to move forward. If all goes according to plan, a rooftop space with heaters, fire pits, and a possible retractable awning, could start serving drinks and appetizers by the summer of next year.