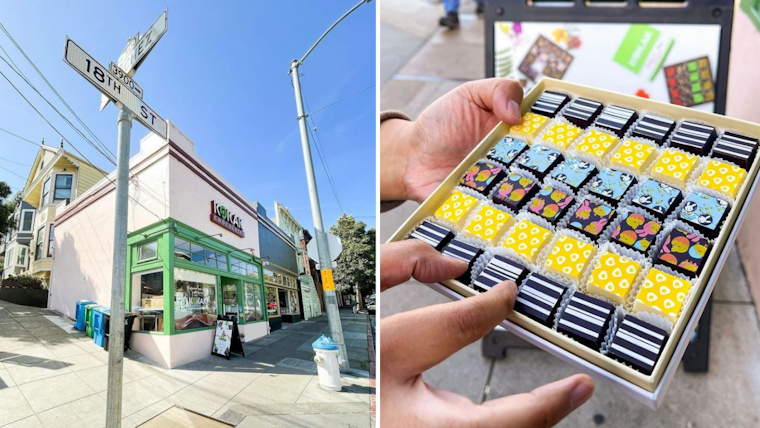 Published on May 20, 2022
Kokak Chocolates on 18th Street in the Castro has been a hit since it opened two years ago, with founder Carol Gancia pumping out delicate, small-batch, single-origin heirloom chocolates that seem to serenade your taste buds. But the best of Gancia's chocolatier skills could be on the horizon. She now has her sights set on opening a second location in Japantown that is more than triple the size where she can dramatically expand production. According to the San Francisco Business Times, the new location will be a 2,500-square-foot basement space at 1700 Post Street near Webster that used to be a coffee bar. Her current Castro space is only 700 square feet.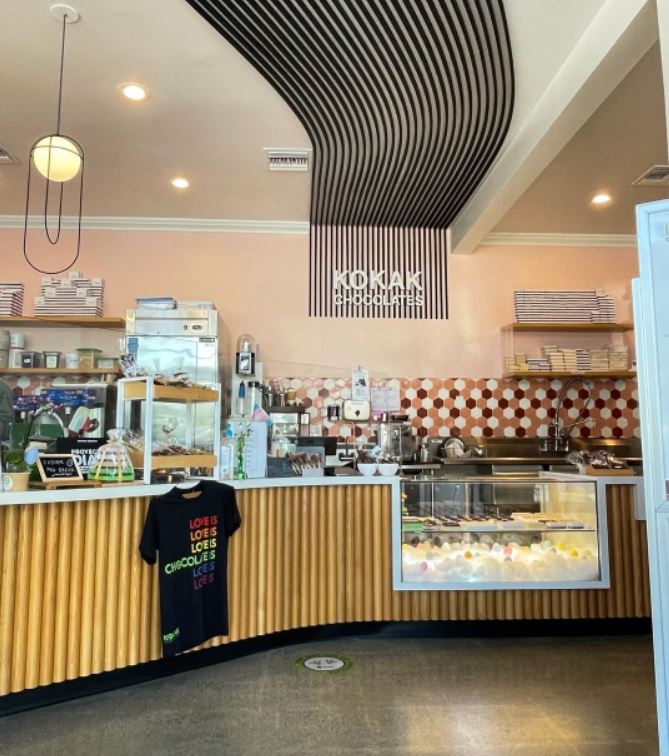 Kokak Chocolates on 18th Street. Photo Credit: @kokakchocolates/Instagram
With all the extra room, the new location would serve as the main chocolate-making headquarters which could allow output from Gancia to increase five- to tenfold. That would also free up the Castro location for some new uses. Speaking to the SF Business Times, Gancia said, "I have so many recipes that I write up and never get to do because we don't have the space. I am really hoping we can use our open kitchen [in the Castro] to engage with customers, show them how to make things."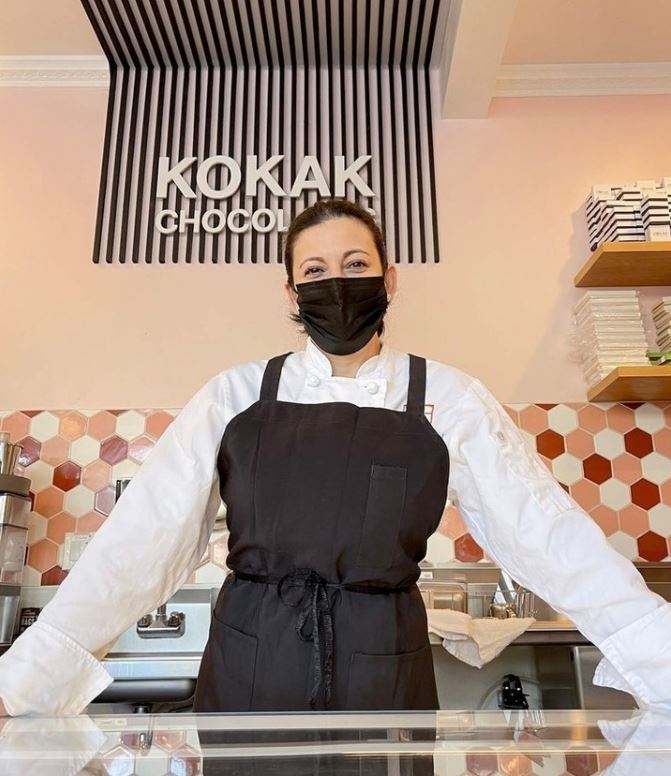 Carol Gancia. Photo Credit: @kokakchocolates/Instagram
Along with a large central kitchen, the new space is expected to have a retail store as well as a pick-up window. The goal is to start selling colorful chocolate concoctions, which use specialty cacao called Arriba Naciónal from Ecuador, in Japantown by the end of the year. "There's really something fun about shopping in Japantown, like a treasure hunt. I want this store to be like a treasure hunt, you find us in the basement and we'll have something surprising," Gancia told the SF Business Times.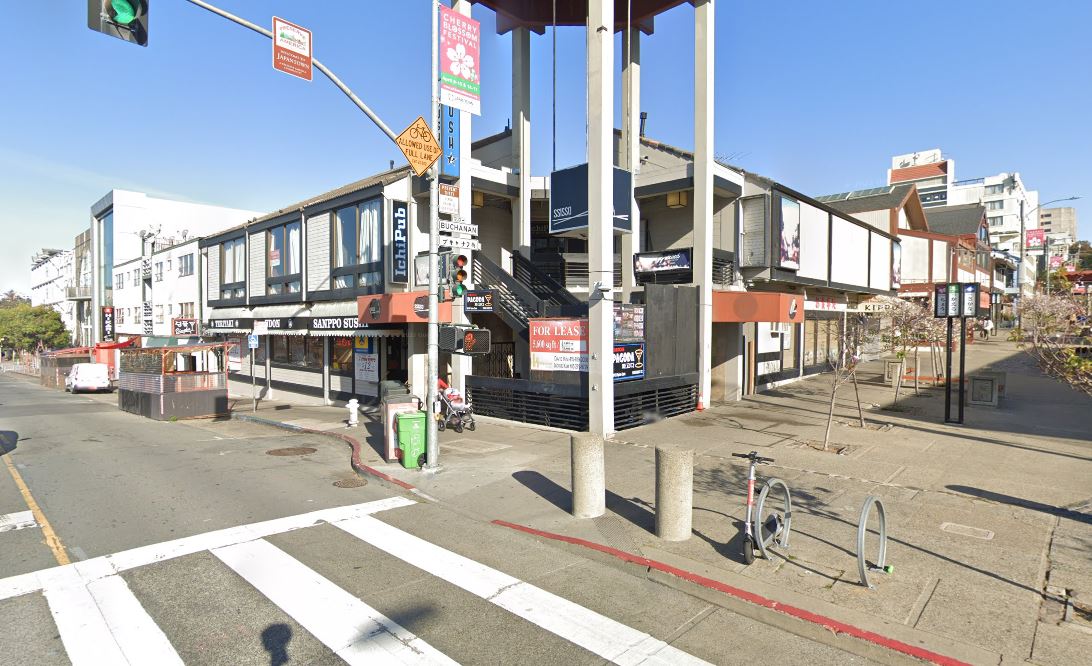 1700 Post Street in Japantown. Photo Credit: Google Maps
Gancia moved from her native Manila to San Francisco in 2004 to start a career in video production. After working as a producer for KQED's "Check, Please! Bay Area" and other shows, her ambitions shifted toward chocolate making in 2018. She honored her roots in the Philippines by using the word Kokak, which is the Tagalog onomonopoeia word for the sound a frog makes, in her business name. Frog patterns can be seen on many of her decadent chocolates.
In recent months, Gancia has gotten some love from Forbes which included Kokak Chocolates in their Mother's Day Gift Guide earlier this month, and their Valentine's Day Gift Guide in late January. The Castro location is open from 11:00 a.m. to 6:00 p.m. every day but Monday. So far, there is no firm opening date for the Japantown location but we could start seeing updates on Instagram as we get into the late summer months.